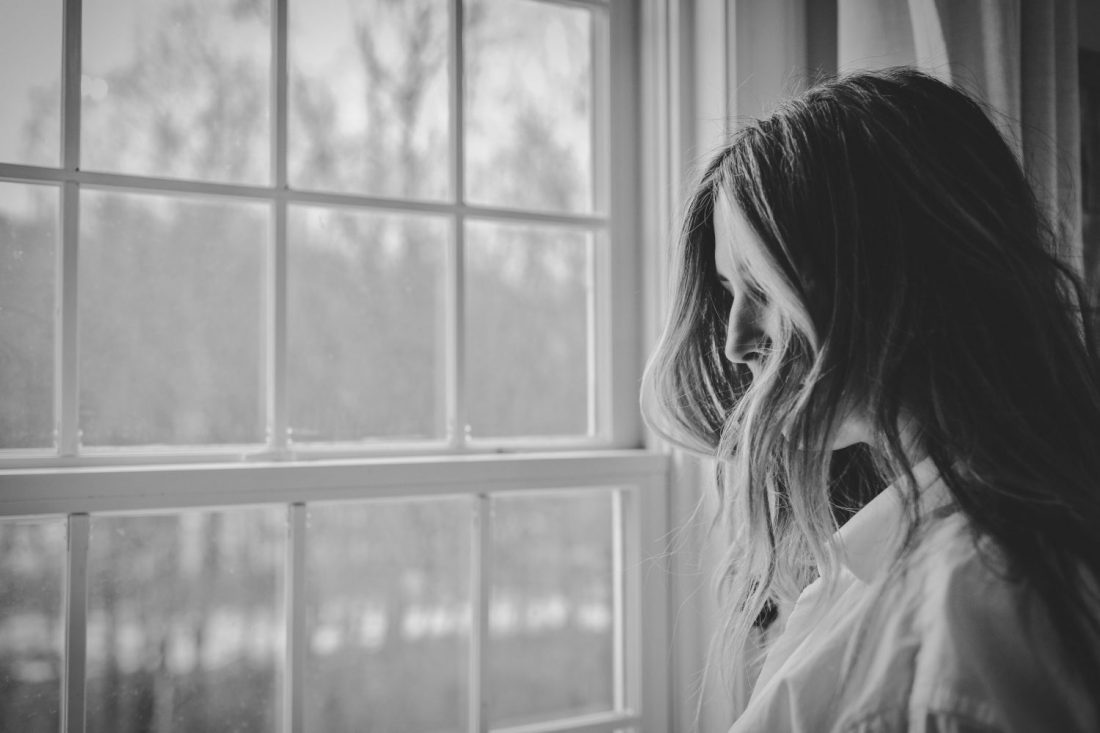 His Provision: Someone cares
By Kyle Smith, Lt. Colonel–
Cast all your anxiety on him for he cares for you (1 Peter 5:7).
Do you ever worry? Worry about today? The future? Our country? Our world?
Do you worry about sick family and friends? Your appointment? Your job?
Do you worry about personal safety?
Do you ever worry about someone finding out your secrets?
Do you worry about overcoming bad habits?
Do you worry about people's opinions of you, of your kids? Relationships? Your marriage? Your kid's marriage? Finances—yours or your corps?
There is no shortage of things for us to worry about. When we do not feel like anyone cares or understands us or our situation, it can eat at our very soul. There is nothing more crushing, more heavy, more burdensome, than worry. It can paralyze us, it can depress us, it can destroy us.
Thank goodness we have a God who cares.
In 1 Peter 5:7, Peter tells us to "cast all your anxiety, all your worry on him—Jesus—for he cares for you." He cares for you! God cares for you!
Look again at what Peter says: "Cast your anxiety, cast your worry on him, for he cares for you." He did not say share your anxiety, share your worry. He said cast—throw your anxiety.
He did not say carry it; it's your load, it's your problem. He simply says cast all your burdens on Jesus—throw them, get rid of them. Jesus tells us to take his yoke, for it is easy, he bears the burden.
So why not do it now? Why not simply take a moment and say: "Jesus, I cast my worries on you. I give them to you. I leave them with you. I trust you."
One of my favorite songs, which happens to be in The Salvation Army Song Book, is "Someone Cares." The words written by General John Gowans and the music by General John Larsson, touch my soul.
As you read these words, I pray you will notice three things:
1. God understands you. He understands your situation and cares for you.
2. God is close beside you. He has sent people around you to help you. There is hope!
3. God is going to use you to be a blessing to others.
May you experience God's overwhelming love today and may you share God's overwhelming love today.
Whisper your prayer; he is listening and waiting. Do it now.
"Someone Cares"
Do you sometimes feel like know one really knows you,
And that no one understands or really cares?
Through his people, Christ himself is close beside you,
And through them he plans to answer all your prayers.
Someone cares, someone cares,
Someone knows your deepest need,
your burden shares;
Someone cares, someone cares,
God himself will hear the whisper of your prayers.
Ours is not a distant God, remote unfeeling,
Who is careless of our loneliness and pain,
Through the ministry of men he gives his healing,
In the dedicated hands brings hope again.
---
Do Good:
Pick a Scripture study to follow this week and read one part each day for the next four days. On the fifth day, send it to someone you think would also benefit from it.
See how you can get involved in the Fight for Good at westernusa.salvationarmy.org.
Did you know The Salvation Army served more than 23 million Americans last year fighting hunger, homelessness, substance abuse and more—all in a fight for good? Where can you help? Take our quiz to find your cause and learn how you can join in today.