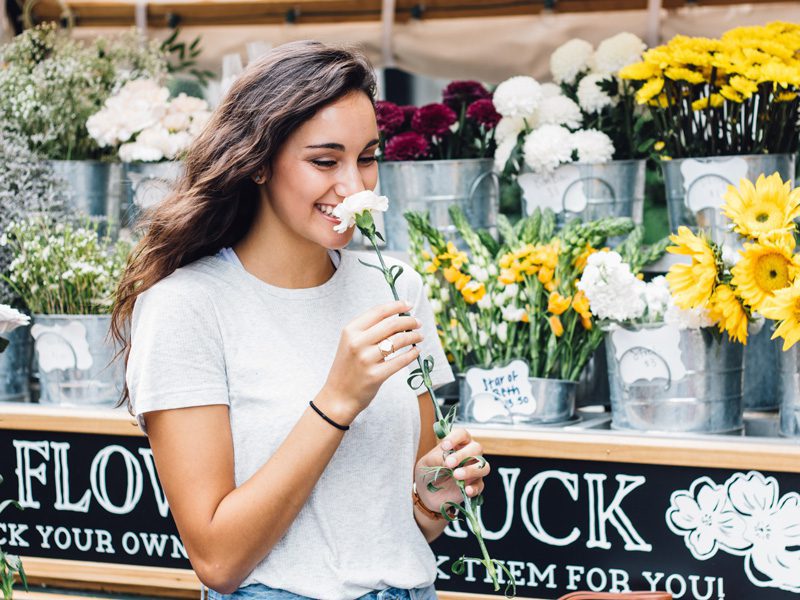 A guide to self-love
You were designed as beloved, firstly loved by the one who knows perfect love. You have a personalized invitation to sit at the banqueting table, to be ravished by an intimate and divine romance. Consider embracing yourself in a way that reflects God's first intentions for you, fully partaking in life with God. So, behold him to be held by him. View today as an opportunity to refresh your mind, body, and soul with these tips to try throughout your life to draw ever nearer to the greatest love that has ever graced the face of our humanity.
Create
This could look like pulling out your grandma's cherished recipe for raspberry scones, setting out a canvas to paint a radiant sunset, or writing the beginning of a memoir or poetic prose. The bottom line is to engage your heart with your hands. If, however, you experience a kind of mental block, like holding a well-inked pen and not being able to move your hand to produce shapes and characters, simply meet the pen to the page. So often, we are afraid of the mess, of getting our hands dirty, of not producing a masterpiece on the first try. Instead of being gripped by fear to paint whatever lines you don't care too much for, enable yourself to grip the chiseling tool to carve the dreams the Creator's given you into stone.
To create, even when we do not feel like it, is the practice of visually translating what previously intangible ideas, thoughts, truths and dreams dwell in our souls. We are all fragments of creation, with the creativity of the Creator coursing through our very veins. Embrace the creative side that is innately in you and let it live a little. Even better if you can share it with someone!
Learn
We don't stop learning after diplomas and degrees. Rather than closing your mind to the world and to what it has to teach you, even after you've set your course, let your mind continue to absorb the fluidity of our ever-changing days. The more we learn, the more we are aware of human nature at large. Learning is essential because it can teach us how to love.
Read the books you use for looks, the one that may teach you that love can be both soft and strong. Listen to a podcast on that one topic you know nothing about, for you might find conviction, if not a conversation. Enroll in a class for the body or mind, teaching you that stepping beyond the bounds of comfort is worthwhile, for it is comfort in your corner that keeps you idle.
Learn so that you can confidently step onto the path God has set out for you, inspirationally advocate for his definitions of beauty, and collectively grow with unbreakable roots. Learn so you can be more educated with the terms of life, the ways of truth, and the lessons of love.
Listen
To yourself. It might've been a while since you've asked yourself what makes you happy, what you're feeling, what you're doing with the fading days you've been given. Be honest and candid with yourself. Beneath the newly-polished facade are cracks and crevices that need mending and a humbling reminder of your finite humanity.
Listen to your heart. What is it telling you, because rumor has it, it's been trying to tell you this for a long while now. And then, lend your ears to others. What's the one thing you've been ignoring because you don't like the sound of it? What's the one thing you've been denying because you can't bring yourself to believe it? What's the one thing you've been challenged to do that you've been neglecting because it's uncomfortable? And, what are the truths and affirmations that those around you have been speaking into your life that you've been too chagrined to accept? Perhaps now is the time to listen.
Reflect
Sometimes when you're sinking in quicksand, the best thing to do is to not do much at all. Write down your fears, what you're proud of, the challenging obstacles that you've overcome, the object of your current anxieties, the people you miss, the people you love, the unanswered questions you have about the trajectory of your life. Putting a kind of physicality and face to the roaming, untethered thoughts in our heads can help us sort out the roots of it, maybe helping us make a road of it. Inhale the clarity and exhale the clutter. Reflecting reminds us how far we've come and where we are headed toward. It gives us an awareness of time, in the past, present, and future tenses. It helps us realize things that we so often miss noticing. And life is worth noticing.
Express
Expression is all about a demonstration, a grand reveal. The term is generally utilized to mean a bold statement, either of speech, dress, or anything that highlights the uniquely-you parts of you. However, this type of expression to be encouraged is none other than gratitude. Gratitude is often referred to as the antidote to the epidemic of bitterness, the hero against the thief of joy. It is the softening of our calloused fingers and hearts. It is the tingling sensation after falling numb toward experiences, relationships, opportunities, emotions. It's a feeling in your chest that warms up to your cheeks, leaving its impression on the barely-there grin. Gratitude demands not only to be felt, but to be shared as well. Gratitude is contagiously life-giving. It breaks the ice so that the chain of caring can continue.
If you do decide to pick up one of these acts of good, may you find the ability to be kinder to yourself, for even the greatest crash of waves are home to pearls. It's a long way to learning how to love ourselves well, but the more we are able to tenderly care for the condition of our resilient hearts, the better we will be able to love others well. Today, take time to introduce yourself to yourself, the truest you, the deepest you, the most unique you, for you are wondrously and beautifully made in the image of our Creator.