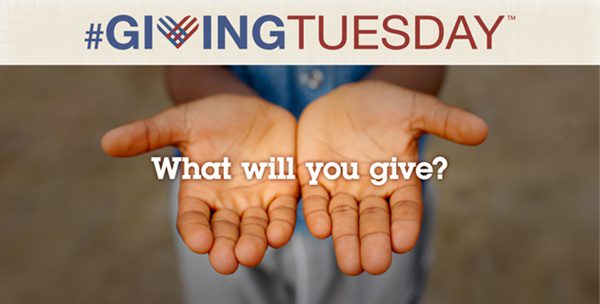 Giving back on #GivingTuesday
Holiday shoppers exhausted their wallets on Black Friday and Cyber Monday, but today, many are opening their wallets once more for a great cause.
#GivingTuesday, a social movement that first began in 2012, is dedicated to encouraging people to give to philanthropic efforts. It is a simple concept – find a way to give back to your family, community, or an organization through donations, volunteering, or any other support.
The 24-hour online campaign, that first began as a small movement has grown to a global effort. An estimated $45 million was raised last year, and more than 30,000 organizations have signed up this year, according to the Case Foundation.
This year, #GivingTuesday organizers are teaming up with PayPal to attempt to set a new Guinness World Record for most money donated online for charity in 24 hours. Any donations made through Paypal will go toward the record-setting attempt.
For every donation of $10 or more to a U.S. charity on paypal.com/givecheer, PayPal will add an extra 1 percent to that donation.
It's #GivingTuesday—how will you give back?