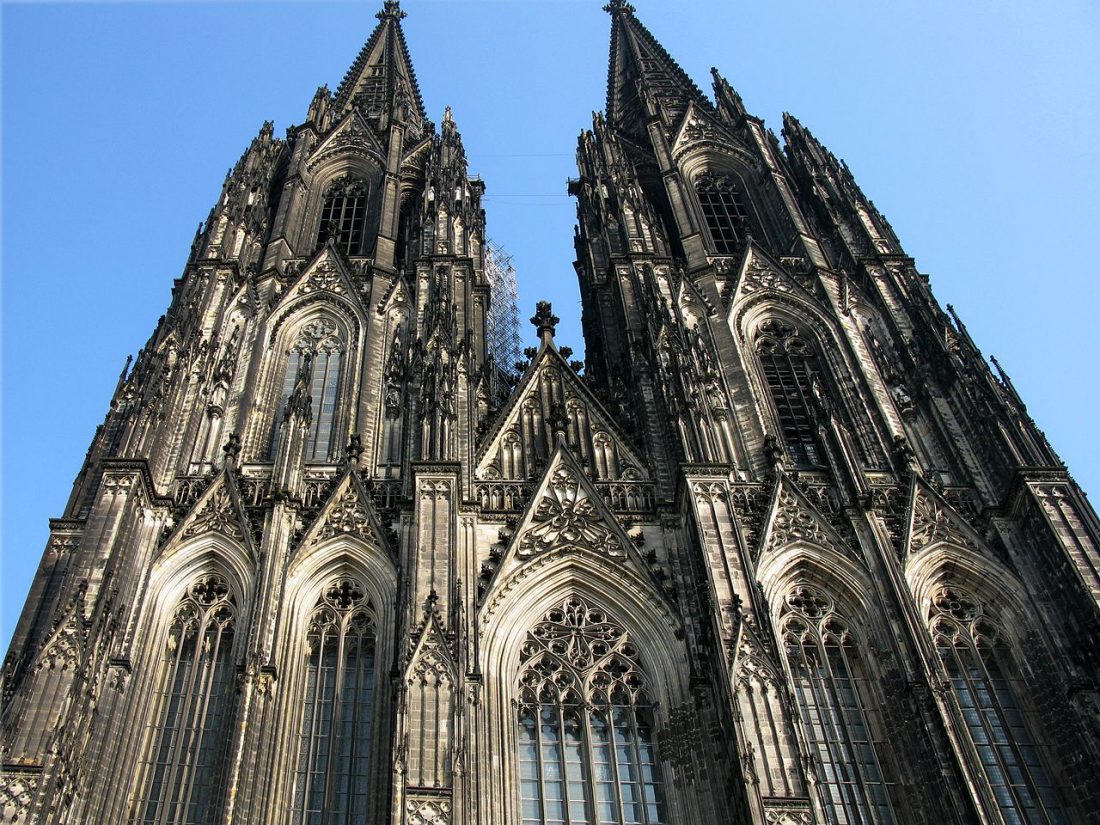 Salvation Army leaders take part in Germanwings memorial
By Andreas Quiring – 
The Salvation Army Germany, Lithuania and Poland territorial leaders Colonels Patrick and Anne-Dore Naud represented the organization at a memorial service in Cologne Cathedral, Germany, for the 150 passengers and crew who died when Germanwings Flight 4U9525 crashed in the French Alps March 24.
"We felt that it was important to express our condolences by our presence 'and to make it clear that The Salvation Army supports the families of the victims and is praying for them," said Patrick Naud.
Shortly after hearing about the crash, The Salvation Army offered its help to the crisis center at Düsseldorf Airport, the plane's intended destination from Barcelona, and appealed for prayers for the families of the victims and for the aid workers.
Around 500 relatives of the crash victims were among the 1,400-strong congregation, which also included German Chancellor Angela Merkel and North Rhine-Westphalian Minister-President Hannelore Kraft, as well as the Spanish Minister of the Interior, Jorge Fernández Díaz, the French Minister of State, Alain Vidalies, and 50 German and French workers.
German President Joachim Gauck told the congregation that Germany was still coming to terms with the "enormous shock" of the disaster. "We face not only sadness and pain, but also the horror of peering into the abyss inside the human soul, even inside our human existence itself," he said.
The ecumenical service was arranged by the Archbishop of Cologne, Cardinal Rainer Maria Woelki, and the Praeses of the Evangelical Church of Westphalia, Annette Kurschus. Organizers arranged for 150 lit candles to be placed in the church, one for every person that lost his or her life, including the co-pilot who is believed to have deliberately caused the crash.