General celebrates Mali Salvation Army
West African nation marks 10 years of Salvation Army service.
By Dancille Mukafuraha, Captain –
General André Cox and Commissioner Silvia Cox, World President of Women's Ministries, traveled to Mali to lead a celebration of the 10th anniversary of Salvation Army ministry in the West African nation.
The international leaders were warmly welcomed at Bamako International Airport by Mali regional leaders Majors Dieudonné and Philippine Tsilulu, officers and soldiers. The next day they visited regional headquarters, three corps and one project.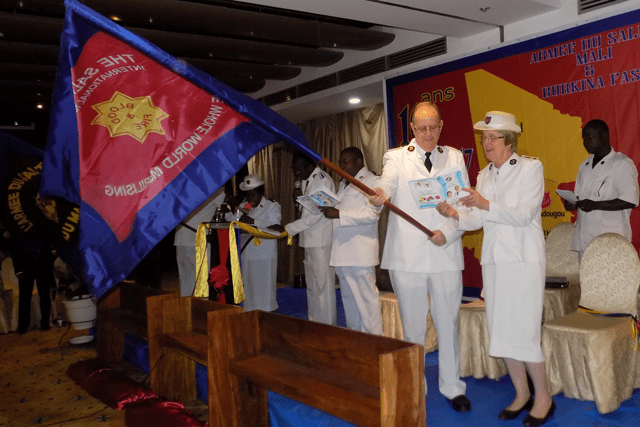 A women's rally on Saturday morning included songs, the playing of maracas, readings and drama. In her Bible message, Cox challenged listeners to go deeper in their experience with Jesus Christ so he can transform them into God's image.
In the afternoon, the Coxes joined Salvationists and friends at Radisson Blu Hotel for a 10th anniversary celebration meeting, including vocal items and lively music provided by a group of brass musicians from Ghana. Four outposts were upgraded to corps status, a sign of growth in the region.
In his Bible message, the General reminded listeners that they are citizens of Heaven—they are God's people. They must, he said, cherish that relationship and witness to it wherever they are. Many people moved forward for prayer at the mercy seat.
The day closed with a youth concert featuring songs and gospel dance.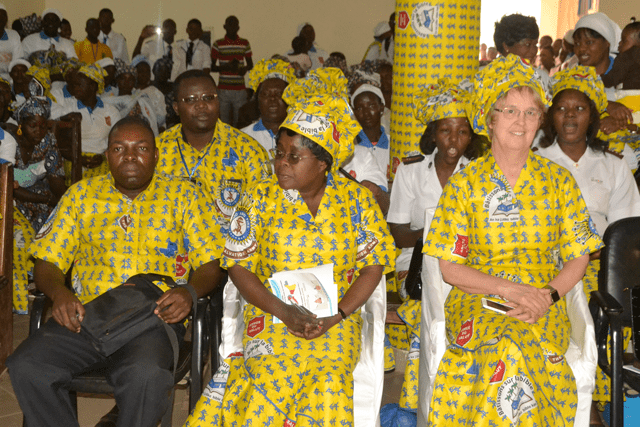 Sunday began with a march of witness—the first to take place in Mali—with the international leaders taking the salute. Participants carried the regional flag and corps flags, along with the new "Whole World Mobilizing" flag. Music by the brass group from Ghana created considerable excitement in the community around the hotel.
At the holiness meeting, around 400 Salvationists and friends celebrated the faithfulness of God through lively singing and dancing. Special guests included the Burkina Faso ambassador, a representative of the UK ambassador, the police commissioner and the chairman of an ecumenical committee. The highlight of the meeting was the enrolment of 91 senior soldiers, who were urged by the General to keep their promises.
These new enrollments represent a huge leap in Salvation Army membership in Mali, taking the number of soldiers from 125 (as recorded in "The Salvation Army Year Book 2017") to 216.
In his Bible message, the General urged the congregation to be mobilized, spreading the good news of Jesus Christ and serving suffering humanity. More than 50 people responded to an invitation to pray at the mercy seat.
At the conclusion of the meeting, as the congregation sang "O Boundless Salvation!," the flag-bearers waved their banners while the General waved the Whole World Mobilizing flag.