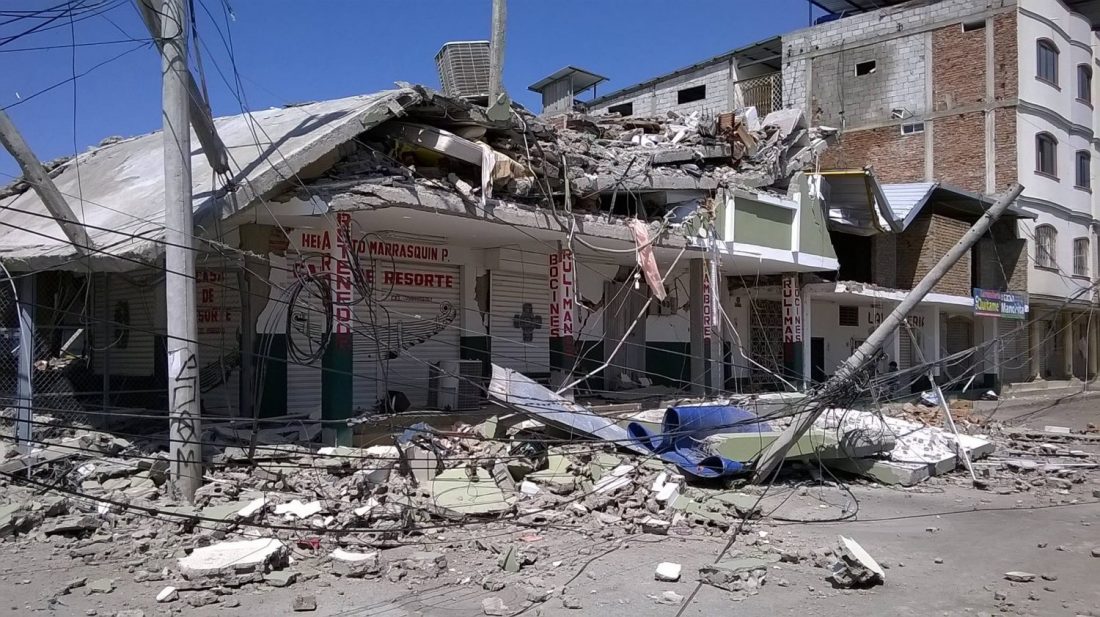 General André Cox calls for prayer after Ecuador earthquake
7.8 magnitude earthquake leaves at least 400 dead and thousands injured
General André Cox has called for prayer for those affected by the 7.8 magnitude earthquake that struck the northwestern coast of Ecuador on April 16.
The quake, with its epicenter near the small town of Pedernales, caused severe infrastructure damage and claimed the lives of at least 400 people and injured more than 2,000.
Commissioner Torben Eliasen, Territorial Commander of South America West, said The Salvation Army's Ecuador Division is fully involved in responding to the earthquake.
Red Shield emergency response teams were sent to Manta, Guayaquil and Puerto Viejo to offer support and provide food to dozens of families. Another team led by Major Fabian Jaime set off on a 180 kilometer journey to Pedernales to deliver water, candles and non perishables to people who've been displaced by the earthquake. Divisional leader Major Samuel Flores said the corps and community center in the city of Manta is also actively engaged.
The Salvation Army Ecuador Division will continue to assess what further response may be necessary in the coming days.
    Report by IHQ Communications
 International Headquarters