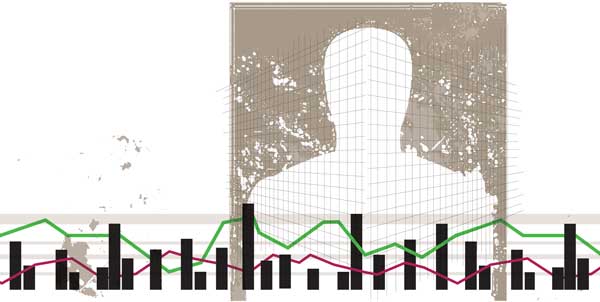 Future of philanthropy
Facebook power couple Mark Zuckerberg and Priscilla Chan's announcement late last year to give away half of their wealth during their lifetime may have come as a surprise to many, considering the 28 and 27-year-old, respectively, don't fall into the demographic typically occupied by high capacity philanthropists. Some saw the gesture as the onset of a philanthropic power shift, but it underscores a phenomenon already underway.
---
Scholars calculate that the U.S. is currently experiencing a historic "wealth transfer," as a staggering sum of accrued assets shift from one generation to the next. Approximately 122 million Generation Xers and Millennials are inheriting over $40 trillion in wealth throughout the first half of the 21st century––much of that earmarked for charitable giving. Philanthropic consulting firm 21/64 and researchers at the Johnson Center for Philanthropy at Grand Valley State University recently compiled a study entitled #nextgendonors, profiling these generational cohorts and, perhaps, providing a clue for how organizations can make a lasting impression on them.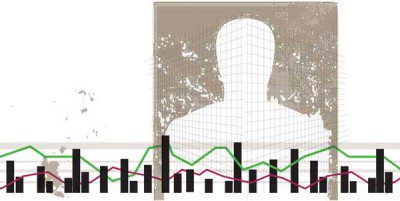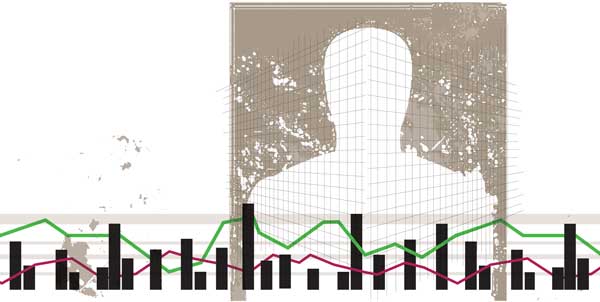 True value
Much like their predecessors, "next-gen" are likely to get involved with causes and issues that align closely with their values. Less than one in three respondents claimed to give to different organizations than their parents and grandparents. Molly Stranahan, psychologist and heiress to the Champion Spark Plug fortune who writes and lectures extensively on philanthropy, says it's up to nonprofits to be transparent about their values, concerns and aspirations to allow younger donors to easily determine if they want to get involved.
"Good development work is really about matchmaking where the interests of the donor connect with the work that the organization is doing," Stranahan said. "The more your donors are connected to your mission, the tighter that connection is going to be."
Connections, however, can be lost just as easily as they're formed. That's why organizations need to ensure that every donor is valued regardless of the value of their gifts, according to Chazz Watson, development director of community relations and development for The Salvation Army's Western Territory. He says a good starting point is relaying the tangible impact of the gift back to the donor.
"Whether that's, 'Your contribution of $25 provides one night of shelter and comprehensive services to someone,'" Watson said. "Or your $10,000 achieved this or that, I think often a lot of nonprofits, not just The Salvation Army, forget to communicate that back."
How organizations show gratitude can dictate the longevity of an infant nonprofit-donor relationship, Watson said. Without the proper thank you, these donors can feel a disconnect––as if the only time they hear back from the organization is to ask for another gift. Western Territorial Commissioner Jim Knaggs personally calls high capacity donors in the territory to thank them for their support.
"It conveys to the donor that the person themselves, their company, their foundation, are appreciated and they hear that from the top leader of The Salvation Army, which is great, but that can be done at all levels," Watson said.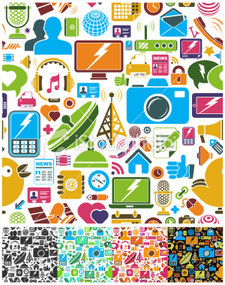 Social stratagem
Unsurprisingly, next-gen donors are more web-savvy than their predecessors. Perhaps even less surprisingly, more and more donor engagement is taking place online. Whether or not organizations keep up with the torrid pace of social media can be the difference between total online-offline engagement and falling off a donor's radar entirely.
Ladders, funnels and pyramids can only sketch so detailed a blueprint for nonprofits to build constituency with donors. Due to the inherently one-way vehicles of communication like e-newsletters and direct mail, nonprofits struggled to maintain frequent contact with donors before the explosion of social media. Considering how young philanthropists communicate with one another, it's impossible to understate its impact as a force multiplier.
As Stranahan says, social media also offers organizations an opportunity to seek out donors, as opposed to vice-versa. Though for now, many young donors still do find organizations and it almost always starts on the web. According to the study, over 90 percent of respondents go online when researching an organization. Giving online directly to an organization is also the single most common philanthropic activity among next-gen donors, practiced by 77.7 percent in the past year.
Danielle Oristian, director of 21/64, says that it's often how an organization makes social media more visceral that determines the success of online engagement.
"The question is how do we make the experience go just beyond the moment?" Orisitian said. "If you look at charity: water, part of what they do is engage social media in a way that creates a very intimate experience for donors who are very far away from where those wells are being drilled."
Whether social media is revolutionizing or merely expanding upon the conventional engagement models, it's still important to implement both online and offline connection strategies to maximize impact. Watson notes the potential within The Salvation Army to cultivate more specific projects and peer-to-peer online fundraising like the Online Red Kettle.
"We have to keep doing everything we possibly can to maintain and grow income through the traditional avenues," Watson said, "but also be working really hard to create inroads for the younger donors."
Making room
This generation is thick with well-rounded philanthropists. The "check writers" are being phased out by donors interested in being at the heart of deeper social impact.
"How do you accept all they want to offer you?" Oristian said. "We have to make room for others at the table because they want to come and participate. Even if they don't have as much to give now, it ensures your ability to build that constituency if they do age into high capacity donors. The opportunity to connect and form their identities is now."
Three in four respondents have volunteered since their freshman year in high school or younger. They want to do more than observe from afar the work that an organization does.
Established nonprofits like The Salvation Army are oftentimes less prone to engage supporters for their other resources, Watson says. He believes it is going to take a "change of culture" for The Salvation Army to be able to incorporate the ideas, talents, and volunteerism with which the next generation is equipped.
"If I'm contributing a million dollars a year to the Army, I think I've demonstrated that I have a stake in our success and maybe I've earned the right to have some more time investment from the leadership of the organization to get to know my passions and my convictions," he said. "Then, maybe I can have an impact beyond just my dollars."