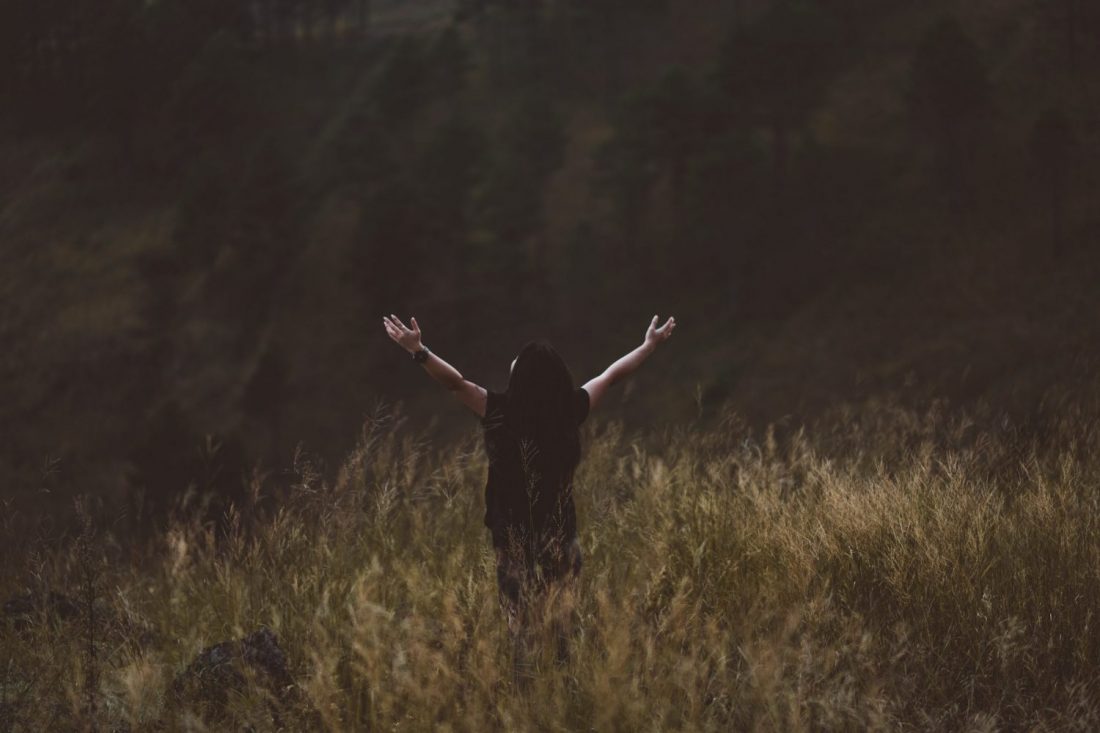 Following God and finding the leader in you
God wants to use the power of your voice to answer the cry for authentic leadership
Have you ever been in trials or battles so intense that you lost sight of who you were? Maybe you started to believe the things being said about you. Maybe you thought they were right about you. Perhaps you thought, maybe I am unqualified. Maybe I can't overcome this.
In 2006, I worked at Memorial Sloan-Kettering Cancer Center (MSKCC) as an associate director for special programs in the development department. My responsibilities included planning the newly launched "Rock-And-Run on the River," a 5K run/walk event, as well as supporting external organizations sponsoring fundraising events on behalf of the hospital. Six months into my new role, my boss began to criticize my work performance after previously lauding me for such great work. Her disdain for me seemed sudden and soon became unbearable. There were days when I would go into the bathroom, get on my hands and knees in the stall, and cry out to God for relief. While I was determined to avoid being bullied out of my job, I was desperate to know what God's will was.
During this time I read Rick Warren's "The Purpose Driven Life." The life-application questions in the book led me to discover that I loved encouraging and counseling others. These were areas of passion. I committed to spending time in prayer and fasting to hear God's heart in the matter. In the months following, I had a feeling that I would be leaving my job even though I was not actively seeking employment elsewhere. I started cleaning up my work files. I even began taking home my personal belongings. It's hard to explain why I had this feeling.
In August 2007, I decided to take a few days off of work to seek God more intently in prayer. I had a strong sense that I was to wholly devote my life to the work of the Lord by working in a faith-based environment. I couldn't bear another day of going into the office without knowing what my next steps should be.
A few days later, I resigned from my job and left the office feeling an incredible peace. God had spoken.
I started graduate school that fall and later transferred to Alliance Theological Seminary. During that time, someone offered to pay my school tuition in full. I was so humbled and grateful that God would bless me in this way while confirming that I operated in his will.
I was unemployed for the four years I attended seminary. I graduated with distinction, receiving a Master of Professional Studies degree with a concentration in pastoral counseling. My business, Longevity Wedding Consultants, Inc., which I had started five years earlier, was not generating steady income. Since I could barely afford the basic necessities, I had to do without cable TV and an internet hookup. My hair was falling out due to stress. I borrowed money constantly. I began to doubt whether I had clearly heard from God and made the right decision to leave my job. How could all of this hardship represent God's providence?
Have you ever asked God this question?
Despite tremendous hardship, my faith soared. I found intimacy with God. Jesus was no longer just the God I read about in the Bible; he became the God who kept me from being homeless, who fed me when I was hungry, who provided money to put gas in my car, and paid my bills. He was the God who comforted me when I would cry myself to sleep in doubt and despair. He identified generous people—family and friends—to help me financially and to encourage me emotionally when I was at my lowest points. He became my covenant keeper when he opened the door for me to receive a full-time job at a faith-based nonprofit organization called the New York City Leadership Center (now movement.org), where I worked for eight years catalyzing Christian leaders to spiritually and socially influence their city.
I had heard God clearly. It is my life's work to be wholly devoted to serving God and his people however and wherever he sees fit. I would not be writing this book today had it not been for this radical season of faith. My convictions literally changed the course of my destiny.
The platform God has given to me is to empower a generation of radical, emerging leaders who will take a stand for God first and then be launched by God to take a stand for others. If I had listened to the voices around me that told me I was crazy to leave that job, I would have never discovered my purpose. Today, I advocate for and encourage people to be courageous in their pursuit of purpose. Whether through preaching and teaching, leading Bible study groups, or through mentoring relationships, I stand with others as they make radical, faith-filled decisions in the way that I had wanted people to stand with me when I felt defeated and vulnerable.
God often requires us to make radical decisions to prove where our allegiance lies. Are we seeking his approval or the approval of others? We may find it hard to stand for God and weather the trials that come from a decision to walk by faith and not by sight. But I am here to encourage you: don't give up and don't give in! The power of God on display in your life will demand that you be radical and unmoved in your convictions.
If we take stock of the condition of our world—deep-seated racism, the fear of the other, pervasive sexual harassment and abuse of power, an increase in human trafficking—it is evident that there is tremendous injustice all around us. But in response to those injustices there has been a growing movement to withstand those forces.  
I wasn't alive for the birth of the civil rights movement, but I wonder if before that movement began, the hope of possibilities filled the atmosphere, as it does today. What if now is the time to raise our voices? What if now is the time to be part of the change we desire?
People everywhere are declaring that enough is enough! They are taking a stand against injustice and standing with those who need support. I believe this book is a reminder that God wants to use the power of your voice to answer the cry for authentic leadership, to work with others to achieve lasting change.
Adapted from "The Leader in You" by Ebony S. Small. Copyright (c) 2020 by Ebony Small. Published by InterVarsity Press, Downers Grove, IL. www.ivpress.com
---
Do Good:
Read

 "

The Leader in You

" (InterVarsity Press, 2020) by Ebony S. Small. 

See how you can get involved in the Fight for Good

with The Salvation Army

.  

Did you know The Salvation Army served more than 23 million Americans last year fighting hunger, homelessness, substance abuse and more—all in a fight for good? Where can you help?

Take our quiz

to find your cause and learn how you can join in today.