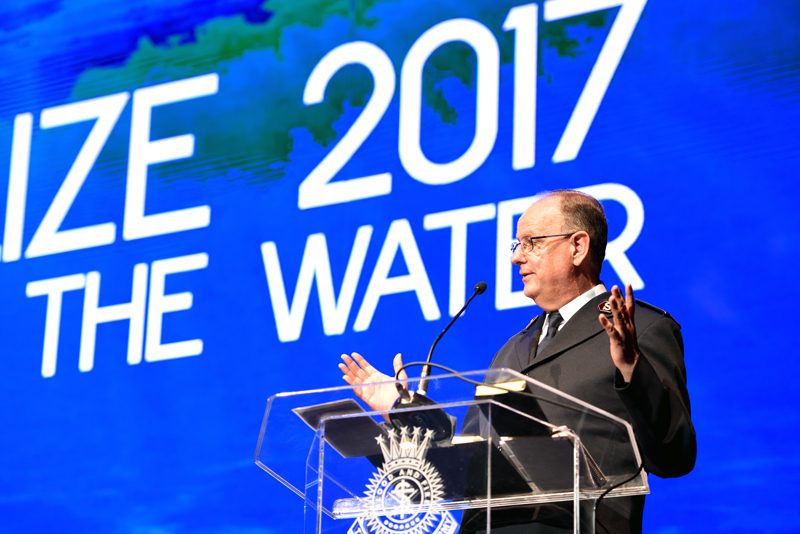 First Mobilize session features medley of worship, prayer
The General joins opening session celebration for Commissioning weekend.
By Jared McKiernan –
The Salvation Army Western Territory welcomed international leaders General André Cox and Commissioner Silvia Cox, World President of Women's Ministries, to the main session of Commissioning weekend 2017 in the Terrace Theater of the Long Beach (California) Convention Center. The event featured a medley of worship, dance, video testimonies and a message from the General.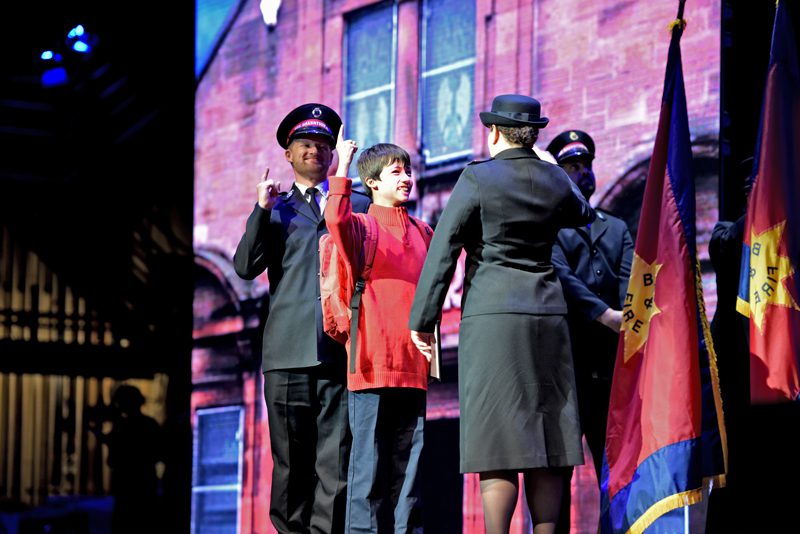 Following the opening number, "The Great Salvation War"—a collaboration between the Territorial Staff Band, Territorial Creative Arts Ensemble and Massed Songsters—Territorial Leaders Commissioners Kenneth G. and Jolene K. Hodder welcomed all in attendance.
"You have come to a place characterized by energy, creativity and innovation," Kenneth G. Hodder said of the West. He then playfully cited an instance of such creativity earlier this
week, when the Intermountain Division delivered doughnuts to the mayor of Denver using drones, in celebration of National Donut Day. "The first 'dronut' was here in the Western Territory," he said.
Jolene K. Hodder read from Isaiah 44:2: "This is what the Lord says— he who made you, who formed you in the womb, and who will help you: Do not be afraid, Jacob, my servant, Jeshurun, whom I have chosen."
Following the Hodders' welcome, the Massed Songsters led the congregation in singing "I Will Wait."
Cadet James Fleming then delivered a video testimony, detailing his battle with drugs and cycling in and out of jail, and the day that led ultimately led him to the Anaheim Adult Rehabilitation Center (ARC).
"I just remember walking in the doors [of the ARC] and seeing the words 'Where the healing begins' on the wall," he said.
A performance of "They Need Christ" and an arrangement from the Territorial Creative Arts Ensemble followed. Cadet Erin Wikle then delivered the second testimony of the evening, opening up about her struggles balancing ministry with family life, and the lessons she learned along the way.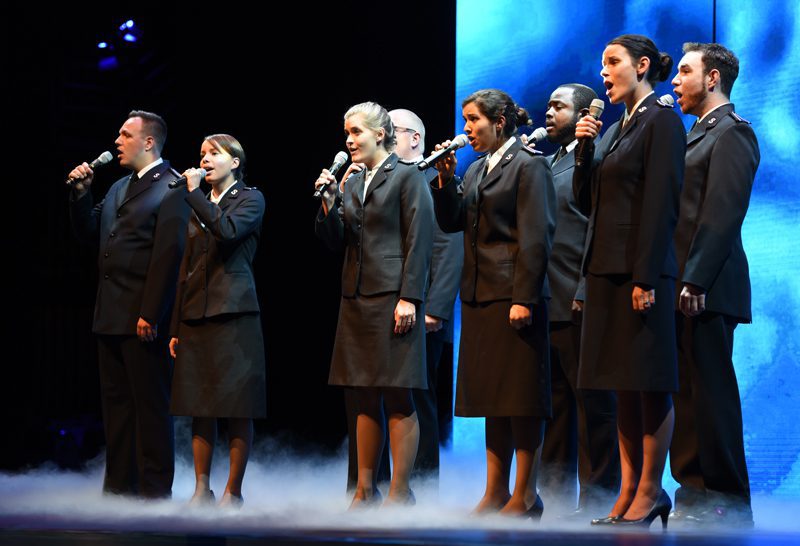 "God really used the people in my life to say…'let's really turn our eyes to Jesus,''' she said.
The Territorial Staff Band performed "Reflections in Nature," which was accompanied by images on-screen of Jesus' ministry and ultimate sacrifice on the cross.
The General then took the stage, reflecting on Isaiah 44, and how it related to the recent historic drought that plagued California.
"Since my last visit [to the territory], the drought has ended….but you know what it is to live in dry land," he said. "The blessing of rain is a reminder that God gives us hope in times of challenge."

With that in mind, he noted that we should not forget the context of Isaiah—"a context of exile."
"The last thing they'd have experienced was hope and joy," he said. "The words 'I will pour out my spirit over your offspring…' These words were spoken perhaps in Israel's darkest hour.
"This image of rain is all about spiritual change and transformation," he continued. "I pray that we experience a faith that doesn't need everything to be alright to trust God."
After a time of response, Kenneth G. Hodder closed the session in leading "Praise God I'm Saved."