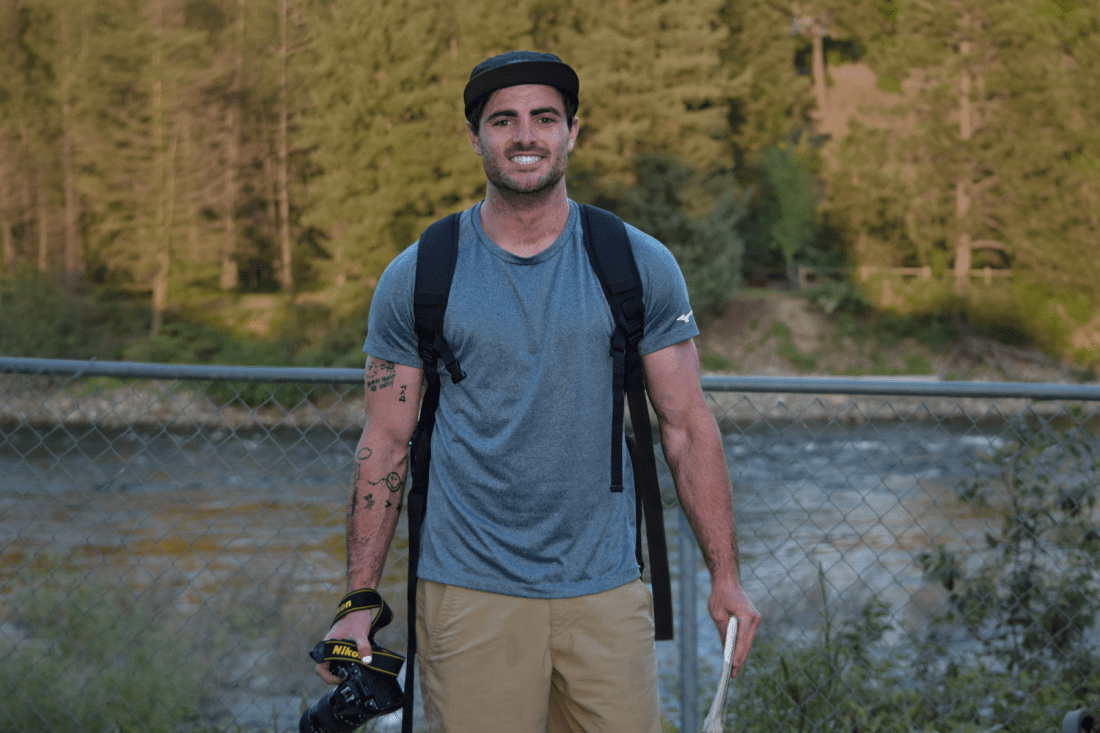 Fifty Sandwiches founder aims to humanize homelessness through new book
By Justin Doering–
An estimated 3.5 million people experience homelessness in the U.S. annually.
Who are these people? 
Statistics don't answer that question. Numbers on a spreadsheet don't leave us with the emotional investment needed to see those experiencing homelessness as they truly are. Homelessness is an aspect of the human experience that is often considered an inevitable consequence of the social food chain. 
However, when put front and center, their experiences and struggles shed light on our natural desire to parallel the lives of others with our own. In other words, voices and faces speak louder than statistics. 
In 2016, I created Fifty Sandwiches, a nonprofit dedicated to raising awareness and understanding of the homeless population across the country. After funding a Kickstarter, I embarked on a three month, 14,000-mile journey around the United States in an effort to capture the unheard stories and experiences of America's homeless. 
Coasting at a cool 13mpg in my GMC Vendura, I sought sleep in Walmart parking lots, street corners and state parks. Armed with a camera and a recorder, I reached out to homeless shelters and programs throughout the nation, splitting my interviews between people I approached on the street. 
Upon departure, my only expectation was to have no expectations, yet somehow, I often found myself bewildered. Each interview revealed a new shade of light to the spectrum of homelessness, showing me a color I had not seen before. Each story serves as a bittersweet reminder that I had little to no grasp on the sheer depth of this issue that I had thought myself to be well understood. 
I quickly realized my original mission to capture a collective face to homelessness would require more than 500,000 interviews. Each interaction was far too distinct from one another to categorize and an entire subset of the population. While each story aims to humanize the homeless through emotional connection, the compilation of individual experiences now serves as a testament to the sheer diversity of the homeless population. 
For example, here's John's story from the book: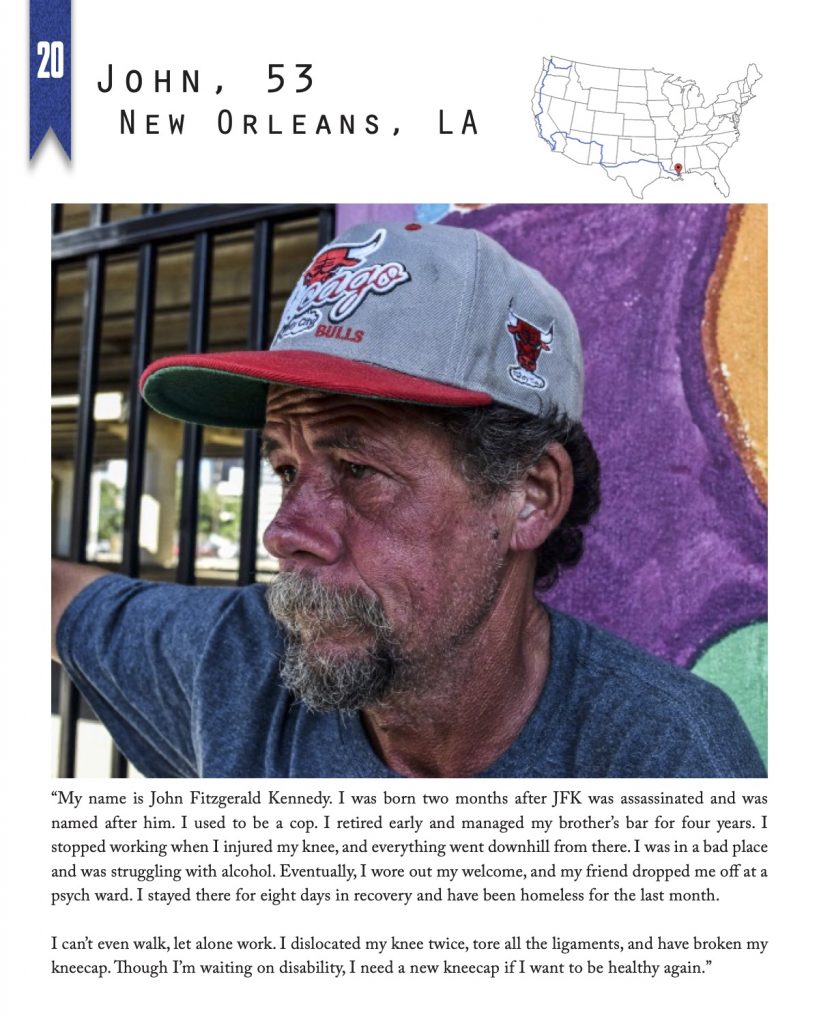 After facing adversities in finding a publisher, I decided to spend the next three years self-publishing the book, "Fifty Sandwiches." I soon learned the obstacles and subsequent failures necessary to cement this project into reality. Four years later, I have a dining room full of books and a shipping station in my bedroom. This was not easy, though I've been told few things worth doing are.
Since its conception, I have been amazed at the support and interest of others in the project, and the impact the stories can have on readers. As the project continues to evolve, I've had opportunities to spread the word of "Fifty Sandwiches" at community events, conferences and school events throughout the nation.
Moving forward, Fifty Sandwiches aims to rely on activists, students, teachers and people like you to take the challenge in becoming an active part of correcting society's lens on your own accord by going out and conducting your own interviews, continuing the spread of awareness and understanding. 
---
Do Good: 
Learn more about Fifty Sandwiches at

FiftySandwiches.com

.

Visit westernusa.salvationarmy.org to find The Salvation Army nearest you.
Give to support the fight for good in your community.
Did you know The Salvation Army served more than 23 million Americans last year fighting hunger, homelessness, substance abuse and more—all in a fight for good? Where can you help? Take our free quiz to find What's Your Cause and how you can join in today.