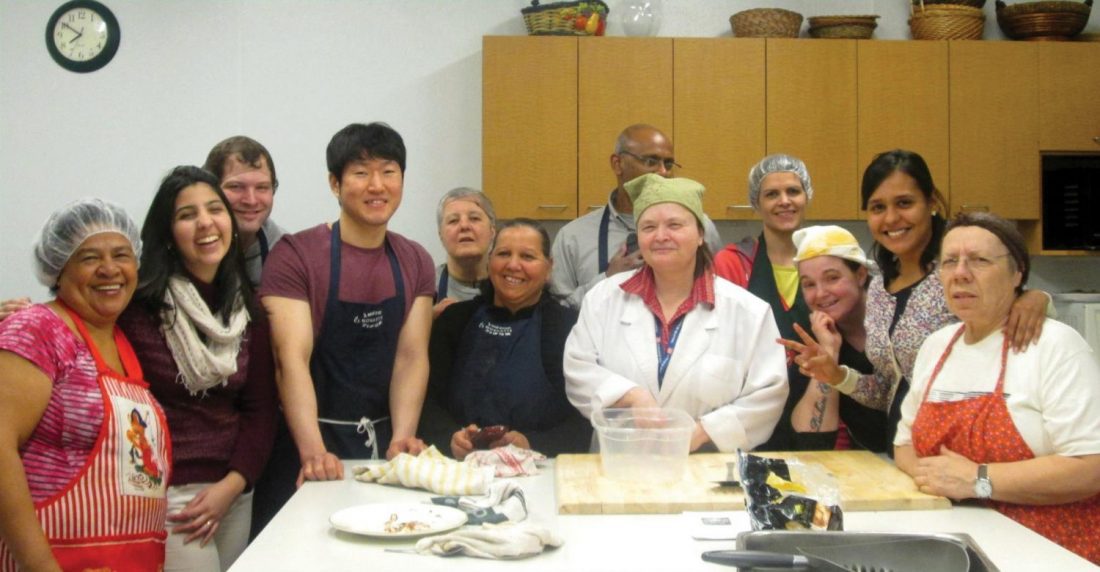 Econo Kitchen offers budget-friendly cooking
50,000 homes in Montreal do not have enough money to buy food, a new report says.
Meal planning on a tight budget can be a challenge. Without much grocery money, many may not know where to start, but The Salvation Army's Econo Kitchen (economic cooking workshops) in Montreal is changing that.
Every Tuesday evening and Thursday morning Diane Perron, a professional cook, puts on her apron to assist young and old in the preparation of three budget-friendly recipes.
"The Econo Kitchen workshops allow participants to not only bring a dozen meal servings for the week back to their homes, but they are also a motivation for isolated people, forcing participants to get out of their houses and socialize," Perron said.
According to the 2015 Report of the Director of Public Health for Montreal, 50,000 homes in Montreal do not have enough money to buy food.
The goal of the workshops are for participants to learn how to cook with what they have on hand, without having to buy new ingredients that can sometimes be expensive. They also learn what ingredient can replace the one they need and how to adjust the recipe accordingly. This concept is practical and allows participants to save money when they have to cook at home.
"This class has changed my life," one participant said. "I learned to prepare balanced meals with the products I had on hand, something I had great difficulty doing before."
"I am happier knowing I can prepare healthy and delicious food at a low cost," said Alexandre, an unemployed single parent of three who attends the class. "Participants share tips as well as tasks and we practice our French. It's a great way to break isolation."
While the economic aspect is vital for most participants, the workshops teach more than just saving money. They help develop community spirit and self-esteem. Newcomers to Canada overcome isolation and seniors feel energized from eating better.
"There are benefits at every turn," Perron said. "A little bit of help can make a big difference."
From salvationarmy.ca