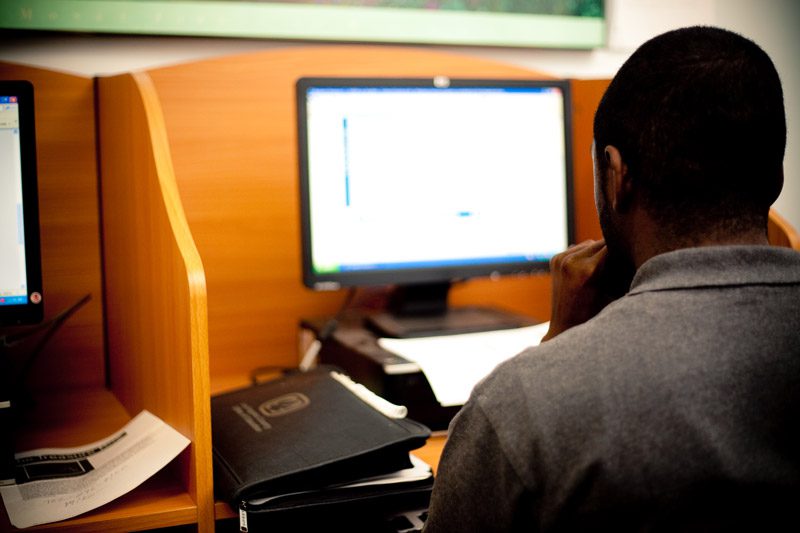 Easing vets back into the workforce
When Ashley Moorehead finished serving four years active duty in the Marine Corps, she quickly realized the enormity of the challenge in front of her: finding a job in Los Angeles.
According to the Department of Veterans Affairs, approximately 53 percent of newly discharged post-9/11 veterans across the country will face a period of unemployment.
"There were so many services out there that offered help to veterans, but unfortunately none of them were able to meet any of my needs," Moorhead said. "I didn't realize…how hard it was to find a job."
After joining a group on Facebook, she heard about opportunities The Salvation Army Haven and its Return to Work offered veterans.
"They actually helped," she said. "They actually assist you in every area that you need. They actually understood where I was coming from."
Haven staff members helped Moorhead tailor her resume to the jobs she was pursuing. Through mock interviews and seminars, the program prepared her for employment.
"Returning to work really is almost like trying to go to another culture and find a job where everything is different from how you've been trained to do it," said Lisa Anderson, Veterans Employment Services program manager at the Haven. "We help them understand the culture of the civilian workplace and the civilian hiring process."
Moorhead was hired at Starbucks within a few weeks and quickly moved into the role of shift supervisor.
Everything just fell into place," she said. "I walked into The Salvation Army and they almost immediately helped  me find a job."
Anderson said she hopes that with many successes like these, the Return to Work program can put itself out of a job.
"My hope is that we can be in every pocket and continue to make new partners and collaborate throughout the county so that no veteran is left without someplace to go."  
[Tweet ""I walked into The #SalvationArmy and they almost immediately helped me find a job.""]