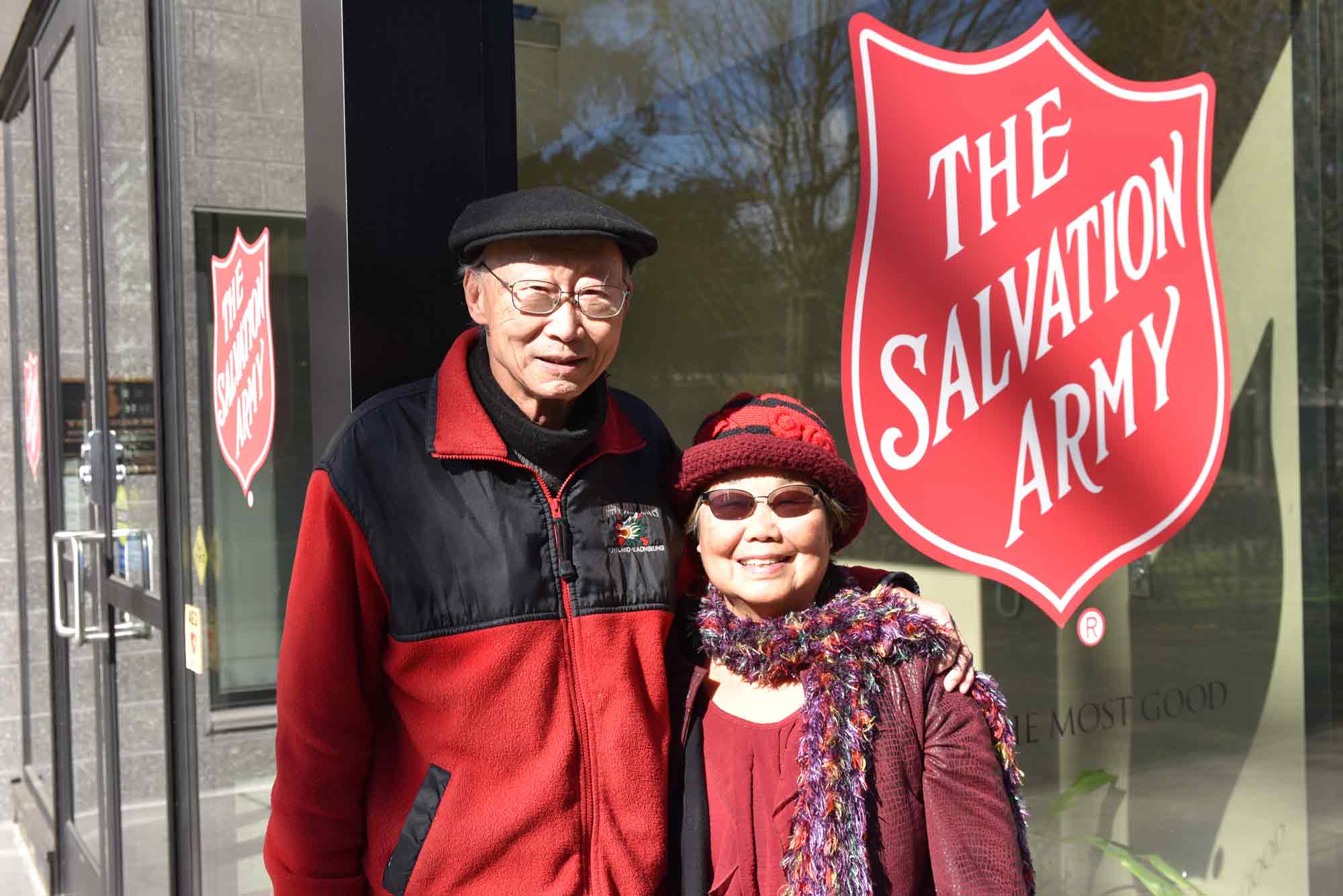 Donor uses charitable remainder trust to do 'something worthwhile' for community
Margaret Chou was looking for a way to generate income for her and her husband, Philip's, retirement living expenses while also making an impact for those in need in her community. She set up a Charitable Remainder Trust with The Salvation Army in 2021 to do just that and chose the option to provide income for her five grandchildren for an additional 20 years after her lifetime.
"[Margaret is] unique in that she has known about the many advantages of Charitable Remainder Trusts for a while. She knew that eventually she would want to gift her property, and the Charitable Remainder Trust is a great tool in reaching her goals of helping her family and her community," said The Salvation Army Northwest Division Sr. Director of Gift Planning Scott Claeys. "This way she no longer needs to maintain the property, still has extra income for her family and will leave an incredible gift."
Charitable Remainder Trusts are funded through a variety of assets including appreciated property. This process allows donors to bypass capital gains tax on the sale of the property and enjoy a charitable tax deduction. Assets in the trust grow tax-free and donors' beneficiaries are paid out during their lifetime. The remaining funds go to The Salvation Army to help fund programs and services the donor cares about.
"Typically, it creates income for the beneficiaries…for their lifetimes or a period of years, and then the remainder comes to The Salvation Army to fund the ministry," said Western Territorial Director of Gift Planning Jeffery Hesseltine.
For the Chous, the trust is funded through appreciated assets from a rental property, granting them the supplemental retirement funds they need while still supporting their five grandchildren financially in the years to come. Following the payouts, the remainder of the trust will support the work of The Salvation Army in the Chous' neighborhood of Bellevue/Eastside, Washington.
"I thought the Charitable Remainder Trust would be a good idea because after we pass on, then The Salvation Army can use the funds to give to my five grandchildren. The money won't be too much, but at least during their years it can help them out," Chou said. "After 20 years, The Salvation Army can use the [remainder] funds…to do a lot more good deeds."
Chou witnessed these deeds firsthand when she volunteered at The Salvation Army. She saw the impact of programs, including those for meals and youth.
"When I donated, it was fairly easy because I knew the good work they are doing," Chou said. "They knew what to do. I told them what I had intended. They just put everything into place. [The process] was very easy."
Hesseltine said The Salvation Army works to streamline the process of setting up a Charitable Remainder Trust and make it beneficial to all involved.
"We're showing people how they can mutually impact their families and charity simultaneously," said Hesseltine. "[These trusts are] designed to help people steward their income, increase it, provide a safety net of income and to protect their family against future unseens such as the loss of a job…The benefit to the Army is we are creating a pipeline of sustainable funding for the future of the ministry."
Hesseltine said to set up a Charitable Remainder Trust, donors work with their local gift planner, fill out an application, The Salvation Army helps perform the transfers and the process is complete.
"It's that easy," he said.
The payout rate to the donor is set at 5 percent, while returns typically average around 7 percent, after fees, Hesseltine said, adding that this can become a hedge against inflation. "It pays out more the longer the trust operates, so income can increase over the years," he said.
Claeys emphasized the importance of this type of giving to the future of The Salvation Army.
"It's nice to know that future gifts are coming…because that'll help make sure the programs go on forever because unfortunately there's always going to be people in need," Claeys said.
Chou knows she made the right choice by setting up the trust and recommends others do the same.
"God will use this in mighty ways and make you feel like you've done something worthwhile," she said. "And when you see that your money is going to good use, you just find it such a blessing."
---
Do Good:
You've probably seen the red kettles and thrift stores, and while we're rightfully well known for both…The Salvation Army is so much more than red kettles and thrift stores. So who are we? What do we do? Where? Right this way for Salvation Army 101.
It's because of people like you that The Salvation Army can serve more than 31 million Americans in need each year. (That's almost one person every second, every day.) Your gift helps The Salvation Army fight for good all year in your community. It's an effort to build well-being for all of us, so together we rise. And that good starts with you. Give to spread hope with a donation of funds, goods or time today.
Watch donors share why they give to The Salvation Army.