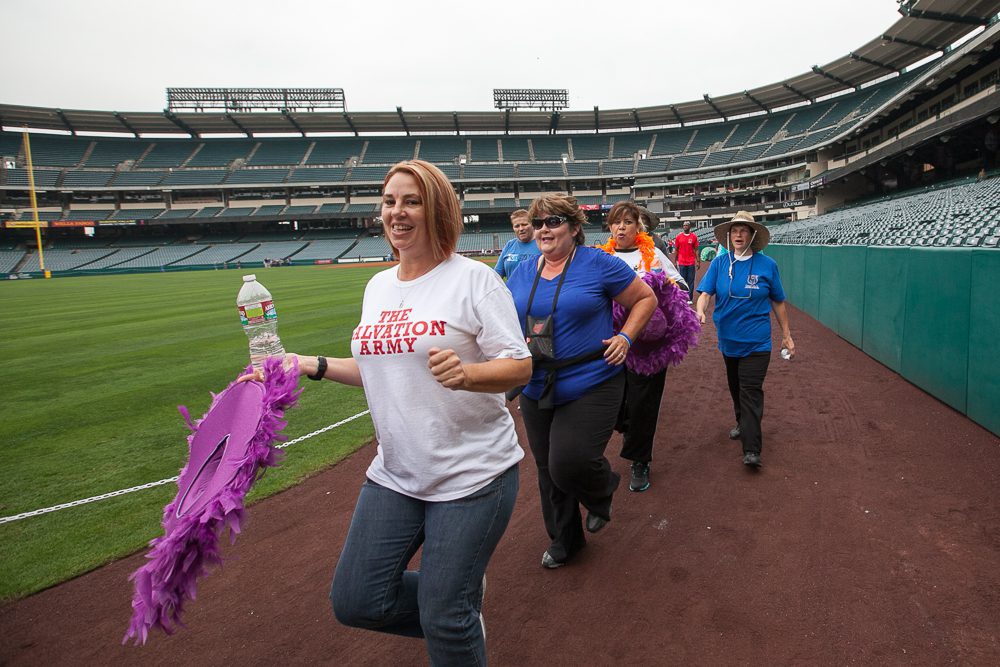 "Count Me In" Walkathon nets $34K
Over 1,000 participants from the Anaheim, Pasadena and Long Beach Adult Rehabilitation Centers (ARC) poured into Angel Stadium for a walkathon to raise funds for the "Count Me In" Sobriety Celebration in October.
"This day was about so much more than raising funds for a great cause," said Major Trish Simeroth, director of special services for The Long Beach ARC. "It was about walking in celebration of what God can do in helping someone step out of a life of addiction and then celebrating with them that victory."
Families, businessmen and women, church groups and even a few dogs came together to support the men and women who conquer their addictions via the ARC program. The three centers raised a combined $34,000 for "Count Me In," which will be held at the Anaheim Convention Center from October 10-12, 2014.
"Anything I can do to help a person celebrate sobriety is worth it," one participants said, before plunging into a dunk tank to help raise additional funds.
If you would like to support someone attending the "Count Me In" Sobriety Celebration or join the celebration, more information can be found at arcsalvationarmy.com.