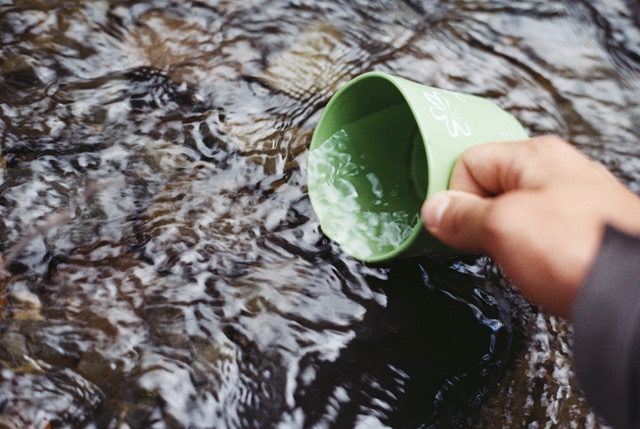 Combating compassion fatigue and burnout
Create a self-care plan to prioritize wellness and ensure continued capacity
By Gabrielle Villafuerte –
Imagine yourself as a cup full of water.
In the social services world, we often pour ourselves out to help others. We pour out our energy, time, empathy and resources. Yet eventually there comes a time when there is nothing left to pour out, and we find ourselves dry and empty. This can be classified as burnout.
Burnout occurs when you no longer love what you do. You find yourself physically and mentally drained from your work. You are disengaged, bored and ready to give up. How can we identify when we are in the danger zone for possible burnout? How can we prevent it? How can we recharge ourselves to continue doing what we love?
Compassion fatigue is the "danger zone" that leads to burnout. It is a normal consequence that derives from caring for, listening to, and helping those in need. Symptoms may appear physically, mentally, at work and in your personal environment. Anger, irritability, sadness, depression, anxiety, detachment, and grief are common emotional symptoms. Physical indicators such as headaches, stomach aches, shortness of breath, feeling panicky, flu or cold-like symptoms, lethargy, and sleep problems are common.
In the work environment, avoiding clients, missing appointments, tardiness, lack of motivation, workaholism, lack of confidence in work ability, and feeling unappreciated may be present. Personal indicators can encompass isolation, mood swings, irritability, and self-medicating through food, drugs or alcohol. Memory or concentration problems and self-entitlement may also arise. Being aware of these symptoms and identifying them if present can help classify compassion fatigue in order to address it.
A major doorway into compassion fatigue is empathy. When we are empathic, we identify or vicariously experience the feelings, attitudes and thoughts of our clients. I am not suggesting avoiding empathy, but rather that we be aware of this and create a self-care plan to combat the toll this takes on the mind, body and spirit. Creating a self-care plan must come with a commitment to yourself and your overall wellness.
A basic care plan can be encompassed in three categories: mind, body and soul. For your mind's well-being, it is important to participate in activities that keep the brain active and expanding, from participating in an enjoyable hobby, to learning something new, doing brain exercises, expressing emotions through conversation, journaling or art. Our physical wellness encompasses nutrition, exercise and rest. Eat well, sleep well, and exercise. Caring for the soul can include prayer, meditation, mindfulness, spirituality, nurturing relationships, or even enjoying a cup of hot tea. In our high-paced society, accomplishing these things will be a challenge. I suggest writing out your self-care plan, posting it somewhere visible, and accomplishing a few things on it each day.
If you are reading this and find yourself already burned out or in the danger zone, all hope is not lost. An empty cup can always be refilled. Refilling your cup goes beyond self-care and delves into treating yourself. If possible, take some time off of work to rest and unwind. Treat yourself to an at-home spa day with a bubble bath and face mask. Visit a place you have never been before. Treat yourself to a nice meal. Read that book that's been on your nightstand for months. Sleep late and stay in your pajamas all day.
Helping others is a rewarding yet sacrificial line of work. This does not mean you need to sacrifice your health and well-being. Care for yourself first so that you may continue to care for others.