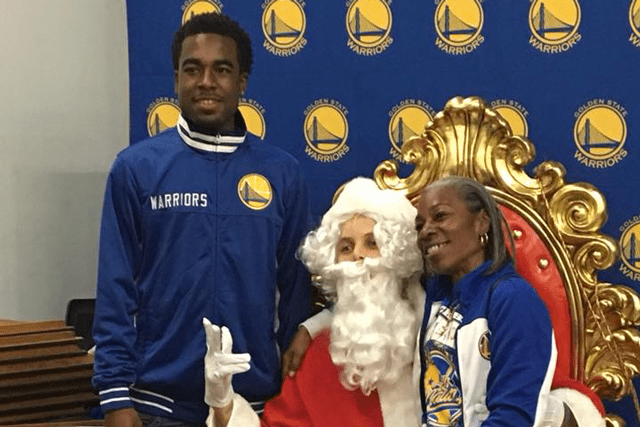 'Santa Steph' Curry serves Bay Area families
The Salvation Army in San Francisco took 60 families to a Christmas party hosted by Golden State Warriors point guard Stephen Curry and his wife, Ayesha Curry, well-known chef, model and TV personality.
Guests received toys, food, vision screenings, haircuts, makeovers and a visit with "Santa Steph." Every family took home one case of homemade meals by Ayesha, plus a turkey and a ham. CoverGirl provided the makeovers and face painting. And Lt. Colonel Cindy Foley, Golden State Divisional Director of Women's Ministries, got to wear the Golden State Warriors championship ring.
This is the second year The Salvation Army has partnered with the Warriors and the Stephen and Ayesha Curry Foundation in a holiday assistance program. Event participants included families from the San Francisco Harbor House Family Shelter, Bayview Ministry, and various corps. Foley said many of the kids who attended were among the 100 youth who joined the Warriors on the court last month during the Bay Area Kettle Kick Off.
"We're excited to work with the Curry and Warriors foundations in the Fight for Good in the Bay Area," Foley said. "Their vision of 'Strength in Numbers' is certainly evident as we work together to address the critical needs of our community."