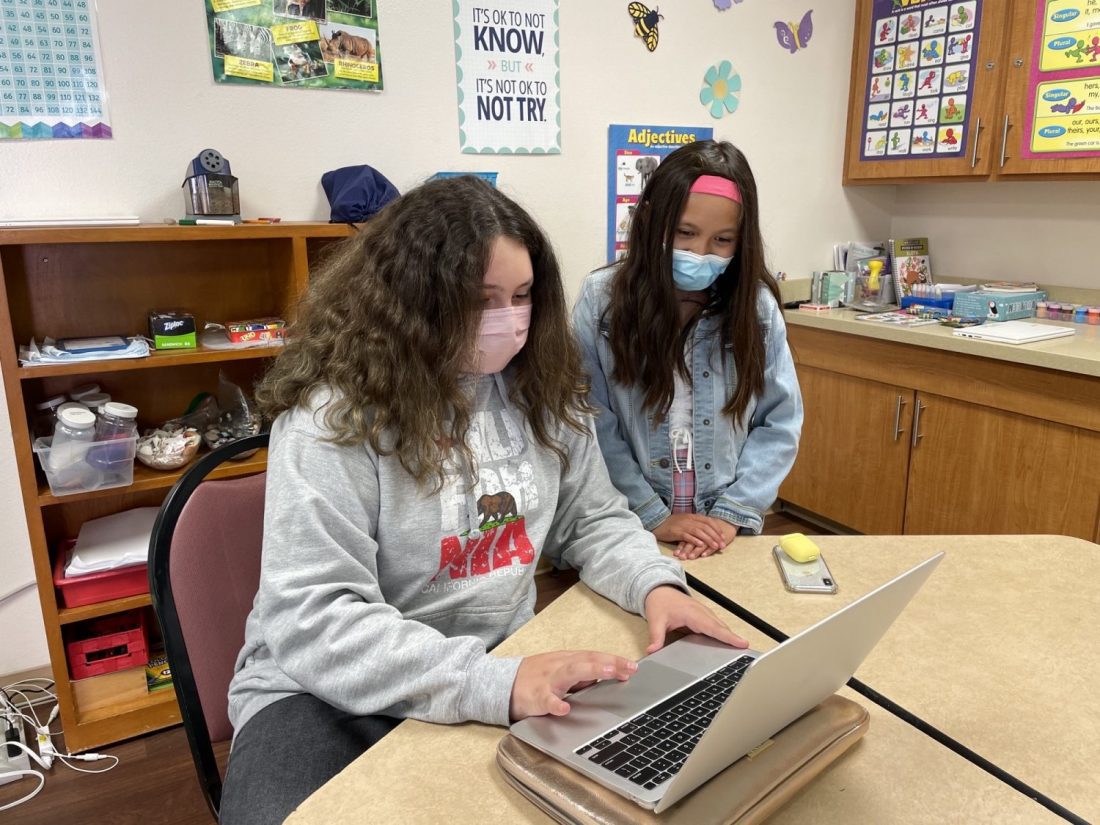 Children of Salvation Army officers-in-training experience atypical college life
While the Messengers of Grace—the session of cadets in their second and final year of training to become Salvation Army officers—have experienced an atypical training session due to the impact and constraints related to the pandemic, their children, and those of their sister sessions, have also adapted to changes in the Family Care Center (FCC). 
The FCC exists at the College for Officer Training at Crestmont to offer family care services for cadets and officers appointed to Crestmont. The number of students at FCC ebbs each year depending on session size and officer moves. So for the year they have a certain cohort together, Family Care Director Captain Joy Groenleer said the teachers at the FCC make the most of it. This year there are 22 children, including three college students the FCC supports.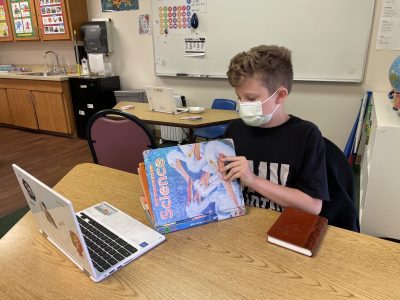 Normally, school-aged kids go to school during the day and come back to the FCC for tutoring and after-school care, with younger kids staying in their pre-school groups at the FCC during the day. The children of the Messengers of Grace session experienced this for about six months before everything changed due to COVID-19. 
"Going through all these different changes, our teachers had to be sensitive to some of the emotional and psychological things that were going on in our children's lives, as far as there was a lot of loss that they experienced," Groenleer said, noting losses like being with friends and seeing their teachers. 
"We have students here that will be leaving, because they'll be commissioned with their parents in June. And some of them, little did they know, a year ago, when this all started, perhaps, now they will not get the opportunity to see their friends at school, because they're in the distance learning academy." 
While their cadet and officer parents served in the field as part of the California South Emergency/Disaster Services response in the spring of 2020, all of the children, like their peers from school, transitioned to distance learning. They spent their days at the FCC until some traveled with their parents to summer and fall assignments in the field. 
"They were nervous at the beginning about their teacher and everything, but their distance learning teacher is absolutely amazing. She's really fun, really engaging," said Primary Teacher/Program Aide Elise Goff, whose classroom covers elementary and middle schoolers. 
Goff would traditionally provide tutoring support, but the pandemic meant seeing the kids all day. She found herself having to say new things like "stay in your seat," "listen to your teacher," and "make sure you do your asynchronous work." 
"During this time, it's been really fun for me, because I've been able to have the kids all day, and I love having the kids all day," she said. "But I think for them, it's been pretty rough, because they haven't been able to see their friends. They have had to completely relearn how to be in school, because now they're in school on a computer all day long." 
During the beginning months of the COVID-19 crisis, children at the FCC created uplifting notes and pictures that were shared in food boxes, senior communities and to those in the adult rehabilitation centers.

"The kids knew that their parents were out in the community, serving and helping people in different ways. So this was just one way that the children could feel a part of it—and we were able to help with bringing joy to others going through this pandemic," Groenleer said. "The kids felt a great sense of satisfaction and joy, knowing that they were helping others during this time that people needed to hear encouraging words."
The FCC received letters from several Silvercrest programs thanking them for their encouraging notes. Groenleer says it's not only a reflection of the kids' spirits, but also of the FCC staff. 
"I commend my staff for being able to be an example for the children and show that even though we're in the middle of a pandemic, we can still trust in God. We can still have peace in our hearts and we can still make the most of every opportunity. There's always something to be thankful for," she said. "The staff has been doing such a tremendous job of helping the children to have a positive outlook throughout this whole pandemic, and to continue to bring positivity and joy to the children. I think that's the message of life."
---
Do Good:
You may think your day is too filled to the brim for

anything

more…but it's in his presence that you find rest. Where you are assured God is doing a beautiful work in you. Where you find a way to love—because he first loved you. Get inside the

Caring

Magazine Scripture Study Collection

and find a suite of free, printable Bible studies to guide you through topics from New Beginnings Through Forgiveness, to Understanding our Imago Dei or Life Hacks From David.

What are the steps to becoming a Salvation Army officer and what are the officer's covenants?

Find it here.

Did you know The Salvation Army served 31 million Americans last year fighting hunger, homelessness, substance abuse and more—all in a Fight for Good? Where can you help?

Take our quiz

to find your cause and learn how you can join in today.