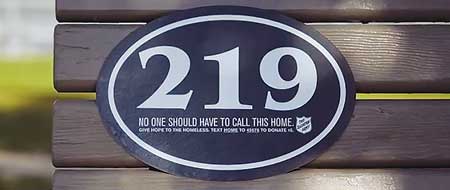 Canada launches creative campaign for homeless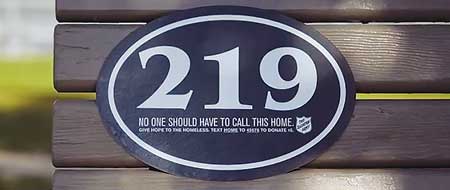 Address placards installed throughout Toronto to spread awareness
By  Vivian Gatica
The Salvation Army in Canada, with marketing agency Cossette, identified common homeless sleeping grounds in an ad campaign with a simple message: "No one should have to call this home."
"In Toronto there are many parts of the city that homeless people have to call home, and as in most cities, it is overlooked quite often," said Matt Litzinger, Cossette's co-chief creative officer. "All of us recognized how often we chose to ignore homeless people, so we thought, perhaps we should use the spaces they call home to get our message across."
Home address campaign signs were placed in public areas throughout Toronto to spread awareness of homelessness while giving people an opportunity to do something about it by donating $5 via text message.
John McCallister, marketing and communications director for the Canada and Bermuda territory, said Cossette approached The Salvation Army with the idea for the campaign.
"We wanted to work with a partner who makes a real difference in our communities," Litzinger said. "Working with a charity where you can see the direct impact they have on homelessness makes a campaign like this more meaningful and makes it completely worth doing."
He said that the placement of the signs was strategically based on everyday places one might not expect.
"They are where people might hang out with their friends or sit and read a book," he said. "The most important part of choosing the locations was—besides just places that are familiar—it's also a location where someone else might have to sleep for the night."
The campaign will run before the holiday season, and is being promoted on YouTube and other social media networks.
Watch the campaign video via https://bit.ly/1acz41r.