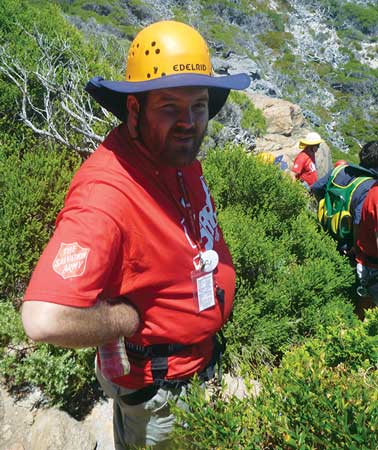 Camp continues thanks to McDonald's
The Salvation Army and McDonald's franchises partner to keep camp open for kids.
The Salvation Army in Western Australia is partnering with McDonald's franchises for three years to operate the Army's summer camp for underprivileged children aged 10-13.
McDonald's first came to the rescue in 2010, when the Army's camp was in trouble. Unable to support the facility due to funding cuts, the Army had considered closing it. To prevent this scenario, local McDonald's franchise owners each donated money and the camp resumed its summer program.
Camp activities include abseiling (rappelling), canoeing, mountain bike riding, bushcraft (wilderness skills), archery and an adventure course. Other events focus on team-building exercises, group discussions and challenges meant to develop leadership skills, improve self-esteem, foster interpersonal skills and encourage teamwork.
Camp director Elaine Jensen said one of the most exciting aspects of the program is how past campers return to mentor the new ones.
"That's really encouraging for us as it shows the program is truly doing its job," Jensen said. "It's a program providing a holistic leadership track. Each one of our campers has something to contribute to society, whether on a local level or larger scale, and it's just a matter of giving them some essential skills to realize their potential and bring those leadership qualities—and other abilities—to the fore."
McDonald's owners' funding not only enabled the youth camp to continue, but helped to establish a junior camp in 2011.
From WARCRY