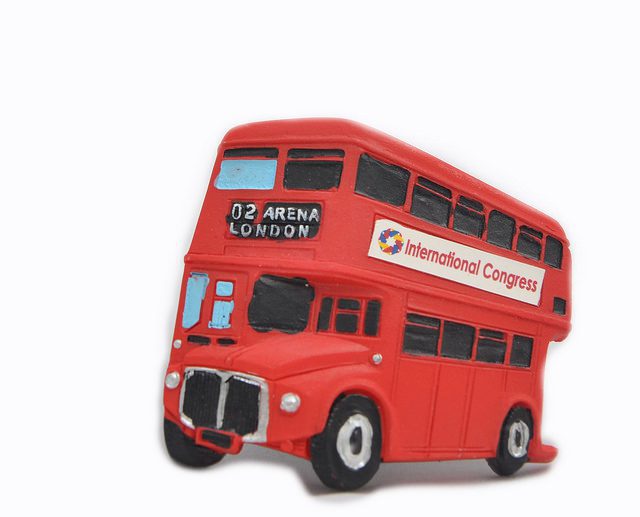 Plans revealed for Boundless Salvation Army Shop
By Catherine Hamou –  
With less than three months to go until The Salvation Army's 150th anniversary international congress, Boundless – the Whole World Redeeming, the United Kingdom Territory with the Republic of Ireland trading company revealed plans for a large-scale congress retail hub—a 20,000 square-foot shop, located along a concourse in the O2.
Open to anyone visiting the O2 throughout the congress, the Boundless Shop is an extension of The Salvation Army Trading Company Ltd., which was established in 1991 to create jobs, benefit the environment through recycling, and fund the Army's local work through profitable trading.
"This summer's international congress to celebrate The Salvation Army's 150th anniversary is one of the most important events in the calendar and [our] project team is excited to be supporting it," said Garry Smith, project manager for the Boundless shop. "Everyone from procurement and logistics to marketing and retail have been working hard to present the world's Salvationists with a fantastic range of items to purchase as a souvenir to remember this historic congress."
Thousands of items from Salvationist Publishing and Supplies (SP&S) will be on stock, through an entranceway that will replicate the "Lights in Darkest England" matchbox to highlight Founder William Booth's famous initiative to make London's 19th-century match industry safer for its workers. Creative and interactive displays will be featured inside along with a range of commemorative souvenirs, including a specially recorded double album of congress participants and the official Boundless t-shirt, made from fairtrade cotton.
Traditional uniform and casualwear will be available as well as specially sourced clothing, including t-shirts from the USA Western Territory's popular WARdrobe collection, designed by graphic artists who donate their time and talent to raise funds and awareness for The Salvation Army.
 Visitors to the shop can pre-order recordings of the main congress sessions and concerts, and pick them up within 12 hours of each program finishing. Book and CD signings will also take place at the shop.
A clothes boutique will be situated in one corner. Over the past year, the trading company's network of more than 200 charity shop teams has carefully selected some of the best donations from businesses and communities, setting them aside for the boutique. Many of the items are brand-new, and visitors can expect a wide selection of high-end and high street clothing and accessories, with designer brands such as Gucci and Alexander McQueen included in the collection, all at affordable prices.
A Salvation Army fairtrade tea will have its own stand in the shop and visitors can take home a "proper British cuppa" knowing they are supporting the Army's work in the country of its birth. The slogan across the front of the box, "There's Nothing Like an Army Cup of Tea!," is the title of a well-known Salvation Army song.
"We look forward to greeting all our visitors and hope they enjoy what is certain to be a memorable few days," Smith said.
Visit the dedicated SP&S website for Boundless at sps-shop.com/boundless.