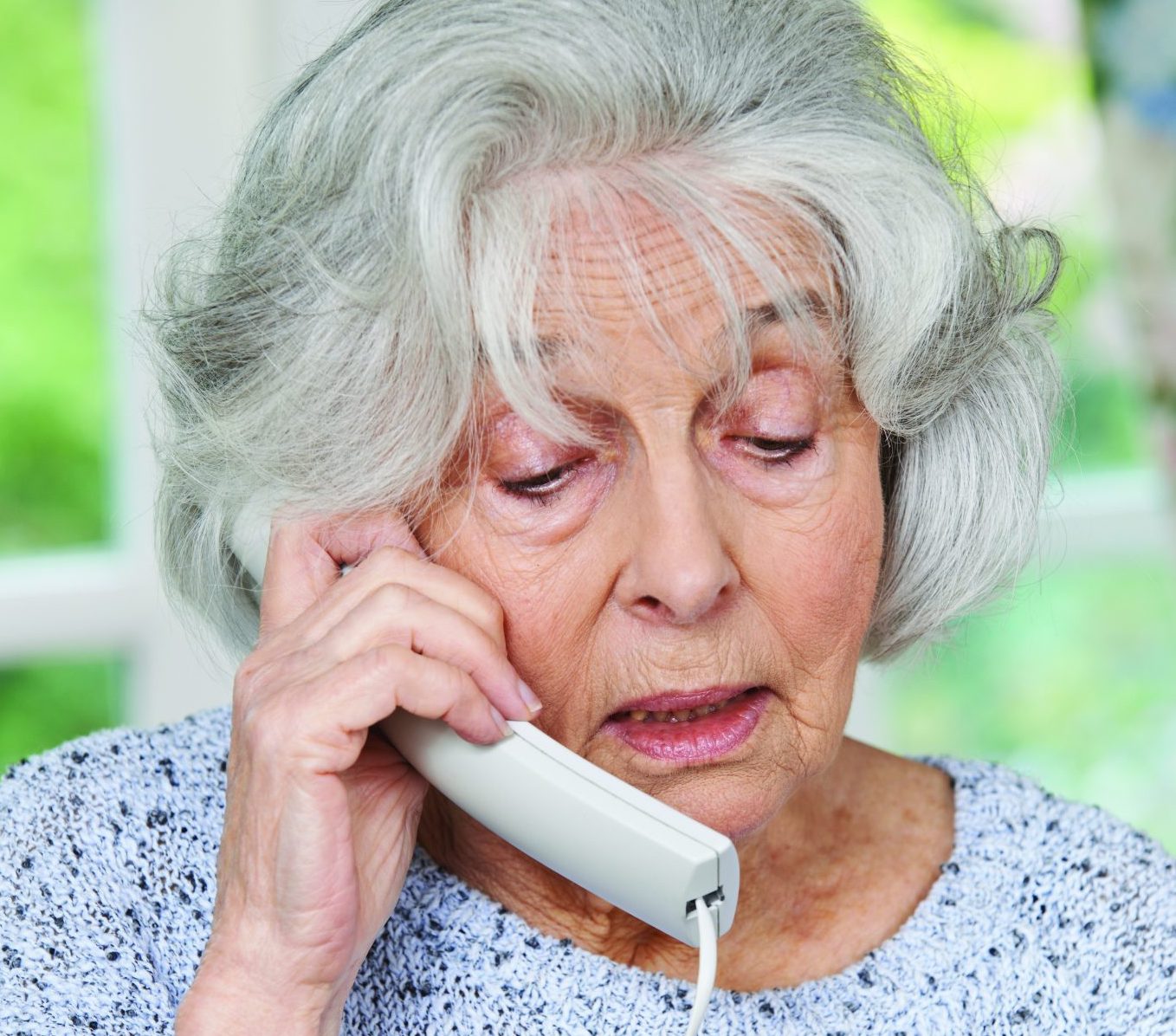 Awareness counters seniors scams
Salvation Army works to thwart financial schemes targeting older adults.

By Jackeline Luna –
For Grace, the calls come in as early as 6:50 a.m. The person on the other end of the line introduces himself as an IRS official and informs her she has an outstanding tax bill that she must pay immediately, preferably over the phone. When she refuses, the caller begins making threats: "The police are on their way."
"Can you imagine starting your day like this?" Grace said. "This is unconscionable, to scare people, to get people riled up."
Grace isn't alone. Many other residents at The Salvation Army's Santa Monica (Calif.) Silvercrest Senior Citizen Residence receive such phone calls. Diane Banfield, Silvercrest administrative assistant, said that 95 percent of Silvercrest residents report receiving such calls multiple times a day.
Nationwide, roughly 954,000 seniors are currently skipping meals as a result of losses incurred due to financial abuse, according to The True Link Report on Elder Financial Abuse. Each year, seniors lose more than $9 billion to telemarketing and email scams alone.
Scammers often target older Americans on the assumption that the demographic is both more trusting and financially well-off. In addition to IRS scams like the ones targeting Grace, fraudsters employ an array of techniques. An increase in internet usage among the elderly has contributed to the effectiveness of the "sweetheart scam," a modern variation of the lonely hearts correspondence clubs, through which scammers professed their love in order to squeeze money from unsuspecting victims. The lottery scam, on the other hand, is an advance-fee con similar to the Nigerian letter or "419" scam, whereby future riches are promised in exchange for an upfront payment. The "grandparent scam," sees the caller take advantage of the person's love and concern for their grandchildren.
"The pitch emails and phone calls can be very convincing," said Laura Einmiller, FBI public affairs specialist in Los Angeles. "In some cases, they use social media to authenticate their pitch. They may learn information about their intended target before even contacting them, and so they've become more sophisticated over the years. And as people learn about them, they evolve to new types of schemes."
Educating seniors is key to minimizing the amount of money lost to criminal fraud, according to Major Leslie Peacock, The Salvation Army's western territorial retired officers services director.
In that capacity, she spends time researching and educating seniors and Silvercrest staff on financial scams. Peacock constantly reminds them that no government agency will ever call them demanding payment over the phone, and they will certainly never threaten them.
"If they ever receive a call from someone demanding money, the best thing to do is hang up immediately and call a trusted friend or family member," Peacock said.
Einmiller, meanwhile, urges scam victims to report the crime to as many government entities as possible, something that seniors often fail to do.
"It helps law enforcement to build cases where we may have hundreds of thousands of victims," Einmiller said. "It helps us to identify victims. We can learn more about who may be perpetrating these scams on a large scale. It also helps to inform us about the number of people who are being targeted."
Yet, she cautioned that filing a report shouldn't be relied upon as a means for victims to get their money returned.
"Once the money is gone," she said, "the chances of getting it back are almost zero."
Grace's name was changed for this article.