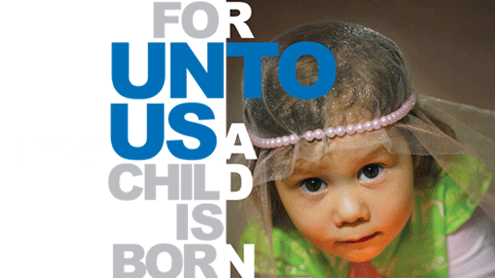 Attention!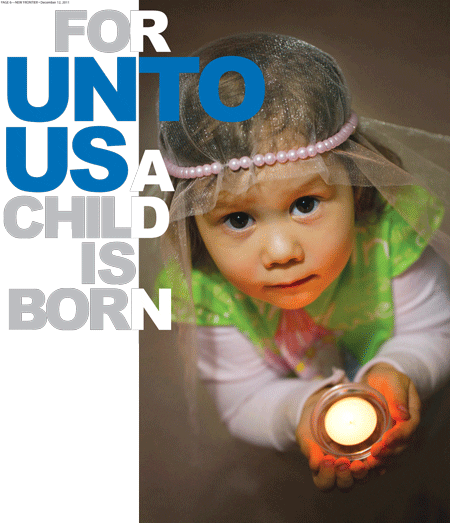 God calls out to the city
If you know what's good for you, you'll listen.
So listen all of you.
This is serious business!
(Micah 6:9  MSG)
For unto us a child is born,
a son is given.
He will be named an Amazing Counselor,
a Mighty God,
an Eternal Father,
a Prince of Peace, of Integrity, of Wholeness.
He will rule with honesty and justice; his authority will
grow, and there will be no limits to the wholeness he brings.
(Isaiah 9:6, MSG)
Isaiah's magnificent prophecy still rings through the ages and echoes in the hearts of mankind throughout the world. He speaks of the coming of Messiah, Christ, Son of God— the Savior of humanity—available to each of us if we but believe.
This is how it happened.
Seven centuries prior to the birth of the Christ child, a prophecy had been given to the prophet, Micah. It identified the heritage, roles, and place of birth of the long- awaited Messiah. He wrote:
But you, Bethlehem, David's country, the runt of the litter—from you will come the leader who will shepherd-rule Israel. He'll be no upstart, no pretender. His family tree is ancient and distinguished. Meanwhile, Israel will be in foster homes until the birth pangs are over and the child is born, and scattered brothers come back home to the family of Israel. He will stand tall in his shepherd-rule by God's strength, centered in the majesty of God-Revealed. And the people will have a good and safe home, for the whole world will hold him in respect—Peacemaker of the world!                                                                                                        (Micah 5:2-5, MSG)
Centuries later, God determined that it was time. He sent the angel Gabriel to the Galilean village of Nazareth to a young virgin named Mary who was engaged to be married to a local carpenter named Joseph, a descendent of David. Needless to say, Mary was startled, shaken and afraid.
Gabriel reassured her:
But the angel said to her, "Do not be afraid, Mary: you have found favor with God. You will conceive and give birth to a son, and you are to call him Jesus. He will be great and will be called the son of the Most High. The Lord God will give him the throne of his father David, and he will reign over Jacob's descendants forever; his kingdom will never end."
"How will this be?" Mary asked the angel, "since I am a virgin?"
The angel answered, "The Holy Spirit will come upon you,
and the power of the Most High will overshadow you.
So the holy one to be born will be called The Son of God."
(Luke 1:30-35, NIV)
In those days, Rome ruled the known world, including the tribes of Israel. Augustus Caesar issued a decree that a census should be taken and the Roman tax collected everywhere in the Roman world. Each person was to go to his own town—the place of his heritage. So, Joseph and Mary went to Bethlehem.
It had been a strenuous and torturous trip from Nazareth to Bethlehem for Joseph and Mary, his betrothed and great with child. However, it was in Bethlehem where he was required to pay the Roman tax, for Bethlehem was David's place of birth, and Joseph was from his line. Mary, his pregnant wife, accompanied him even though her time to give birth was upon them.
Joseph knew he was not the child's natural father, and early in her pregnancy he had been of a mind to send her away. However, an angel of the Lord came to him in a dream and said:
"Joseph son of David, do not be afraid to take Mary home as your wife because what is conceived in her is from the Holy Spirit. She will give birth to a son, and you are to give him the name Jesus because he will save his people from their sins."
(Matt. 1:20-21, NIV)
Joseph awoke and did exactly as the angel had commanded.
Knowest thou, Bethlehem of Judea, that within
your gates
Has come deliverance for the world?
The house of David arrived from throughout the  land by
Ox-cart and carriage, by camelback and heavy footsteps
To lay Caesar's tributes before agents of the king.
And they came by stumbling, staggering hoof-beats of
a heavily laden burro.
Knowest thou, Bethlehem, that those clattering
hoof-beats
Pound out the rhythm of your liberation.
Yes, by stumbling ass upon whose back is borne
the maid
For whom the star shines bright,
And a girl returns home to mother a Messiah.
Rome had ruled the region the past 60 years. Bethlehem, six miles south of  Jerusalem, surrounded in those days by pine forests and fertile soil, had a population of around 300. This figure swelled into the thousands during the period of tax collection when David's descendents returned to "render unto Caesar what was Caesar's."
What do you see, bright star of eastern heavens?
What do you see in the slumbering village of Bethlehem?
No white hospital cot with sterile linen,
No starched, trim nurses,
No surgeons scrubbing up,
No trays of silver instruments,
No sterile gauze nor clean cotton,
No willing hands trained to the task!
These you do not see, star of the east over Bethlehem!
These good things came because of him
To ease the pain and travail of millions yet unborn
While she who bore him trembles in the night!
On nearby hillsides, shepherds watched their flocks and marveled at the heavens. Suddenly, an angel of the Lord appeared surrounded with the brilliance and glory of the Lord. They were greatly afraid. But the angel told them there was nothing to fear for he brought good news of great joy for all people. He said that a Savior, Christ the Lord, has been born. He urged them to go and find the babe lying in a manger.
Suddenly, the angel was joined by a huge angelic choir singing God's praises: "Glory to God in the highest, and on earth, peace to men on whom his favor rests."
(Luke 2:14, NIV)
Thou Bethlehem, the ills of all the world lie at thy doors
And the heart of him to bear them beats within thy portals.
Thou, Bethlehem! Time stops tonight
For with that first, faint, feeble cry of infancy
Your days are numbered new!
Tear down your calendars, past remnants of a
forgotten age!
Start new tonight, O Bethlehem.
For this is Christmas eve and everything the
world records
Henceforth dates from this minute.
And so, on Christmas Day Jesus of Nazareth was born­—the sweetest, kindest Christmas gift this world has yet received. Peace can be ours and in the nations of the world. Grace is showered upon us with never-ending love. It is a gift, and gifts are to be opened.
The sins, the fears, the suffering and tears
Of all mankind are solaced with a baby's feeble cry!