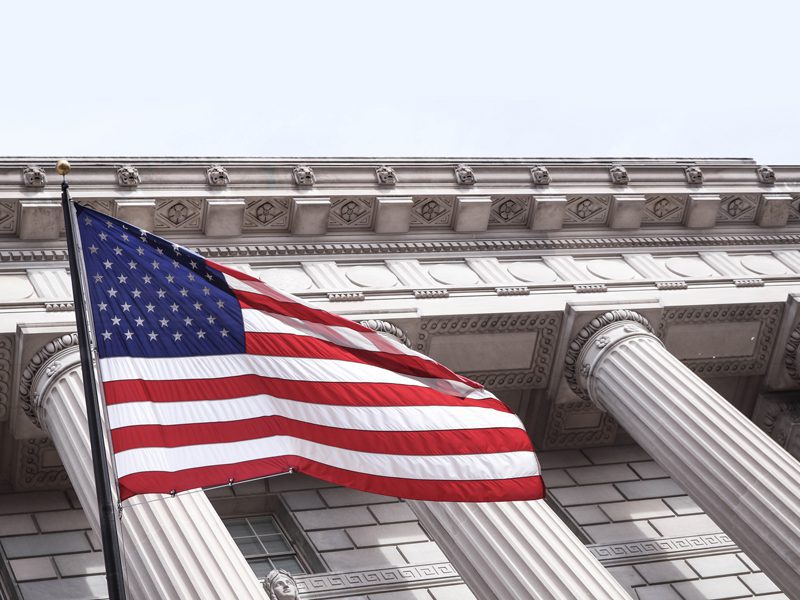 Advocating for good
Nonprofit advocacy forms a vital link between community needs and Capitol Hill.
"If you are not at the table, you are on the menu—especially in Washington, D.C.," said Sabrina Kiser, The Salvation Army's Assistant Director of Social Services and Public Policy Coordinator at National Headquarters.
A Salvation Army employee since 2010, Kiser was there when the Army created a public policy division in 2014. She and a team of three senior policy analysts work to engage policymakers in The Salvation Army's fight against poverty, focusing on homelessness and housing, vulnerable populations (currently opioid addiction, mental health and older adults) and basic needs (food and utility assistance). One day a month, they go to Capitol Hill and zero in on a specific area to educate staffers about the size and scope of The Salvation Army's work and to extend the Army's hand as a resource.
"The Salvation Army carries a lot of clout. We are very much nonpartisan and have very few adversaries when we visit Capitol Hill," Kiser said. "People listen to us because they know we have the experience and expertise and that we care for people."
Nonprofit advocacy helps the community solve problems—sharing with representatives what is most important to constituents and the daily realities of how government programs function for people. According to the National Council of Nonprofits, "nonprofits serve as the great equalizer, where individuals come together so their voices are amplified…and as the gathering spot for people concerned about those who effectively have no voice."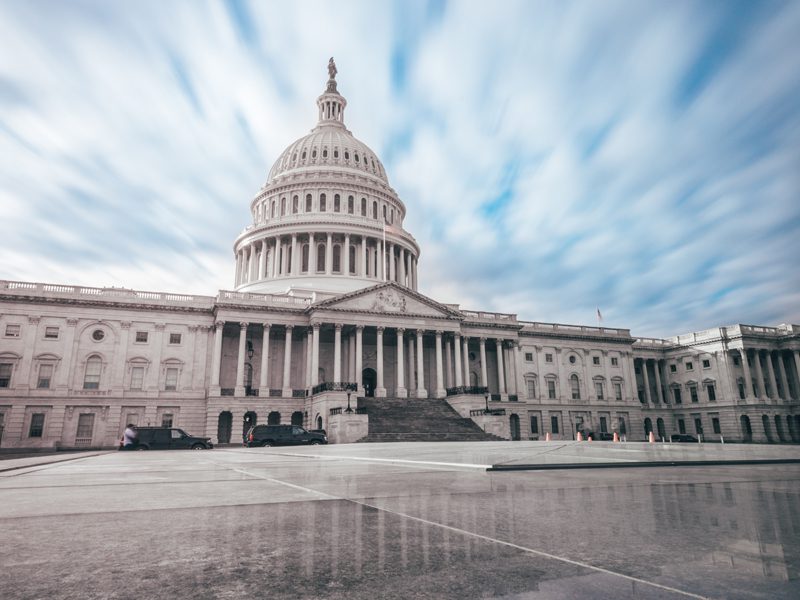 Contrary to popular belief, nonprofit organizations are not precluded from attempting to influence legislation—but a nonprofit threatens its tax-exempt status if "a substantial part of its activities" are dedicated to lobbying, according to the IRS. The typical rule of thumb, according to NP Engage, says a nonprofit should avoid calling out political candidates by name, directing advocacy toward a specific candidate for political office or attempting to influence an election in any way.
And while some would prefer The Salvation Army not engage the government, Kiser said, the organization receives roughly $350 million a year in grants from government entities.
"We couldn't do the work we do without them," she said. "It is a critical piece to the services we provide. And when we are participating, we can be at the table for issues that will significantly impact us and the people we represent."
On each visit, Kiser's team invites territorial representatives to join and bring a local perspective to the meetings.
"The idea is to communicate with them what we do and why we do it, and to share how lives have been changed," said Captain Jonathan Harvey, Northwest Divisional Program Secretary, who recently accompanied Kiser's team on a round of Capitol Hill visits. "All of the representatives we visited were from the West, so it was my responsibility to share in a little more detail some of the specifics of what we do in the Western Territory and, where possible, to communicate a story pertinent to an area of interest."
In each instance, Harvey said, staff members were surprised by the expanse of The Salvation Army's work along with its numerical impact for assistance—24.2 million people served per year. "My goal was to help them develop a picture in their hearts and minds of the people we serve and how desperately they need our help," he said.
Kiser's team also offers government staffers a chance to see The Salvation Army in action. Representatives from the Department of Health and Human Services visited an Adult Rehabilitation Center to see what it really looks like to treat someone with an opioid addiction and how the Army is doing just that. Others from the U.S. Department of Agriculture went to Camp Happyland in Virginia to see the funding for feeding children in use.
"A grant looks much different once you get to see all these little kids chowing down in the middle of lunch," she said.
Lately, Kiser's team has been pushing The Salvation Army's workforce development training that happens across the country, and bringing awareness to the fact that it takes a lot of time and dedication to get people into jobs and off of government assistance the right way.
It's something National Commander Commissioner David Hudson wrote about in The Hill, which covers Congress and politics. He noted that a recent Bureau of Labor Statistics report showed the average hourly paychecks of four out of five American workers actually fell when adjusted for rising inflation. And while unemployment is hitting record lows, he wrote, homelessness is not.
"In my experience, people struggling with poverty are not selfish or lazy, as stereotypes can suggest," he wrote. "Some of the hardest-working people I've ever met are beneficiaries of [Medicaid and SNAP] programs. They know how to work, and they want to work. But they also face real barriers."
His writing is part of the Army's effort to highlight the effects of poverty while showing how specific policies, like adding additional work requirements, might affect those in poverty. It "will result in more individuals without government resources, but with the same level of need," he wrote.
And getting people back to work is a priority for The Salvation Army across the U.S. Just in Sacramento, California, for instance, the Army is teaching meat cutting as part of its culinary program and construction training in a field facing a shortage of workers. Here, the Army is one of 13 nonprofits in the Homeless Employment Advocacy Committee, which this summer hosted a hiring event at a Salvation Army community center to pair job-ready people with companies ready to hire on the spot.
"I love what The Salvation Army is about," Kiser said, "the idea that you need to help people fill their most basic needs before you can start with the rest of it."
She started in her career as a social services worker, offering emergency assistance and basic needs on behalf of The Salvation Army. She became a senior case manager for a housing program, finished a Master of Social Work degree in social change focusing on social policy, movement and advocacy, and was hired as a program specialist at National Headquarters where she looked for ways to support the field and later coordinated the Pathway of Hope initiative.
DO GOOD
– Visit westernusa.salvationarmy.org and research the issues The Salvation Army is engaged in, from curing hunger to equipping families or empowering the arts.
– Find stories of lives transformed by Jesus alongside The Salvation Army at helpsharechange.org.
– Consider how you can communicate with your network about The Salvation Army's work, impact on lives and how others can get involved in the fight for good. Share a story with your followers, gather a group to volunteer, organize a donation drive, or simply send a "Did you know?" email to your friends and family.
In her current role, Kiser said, she's not out to create new policies for The Salvation Army, but rather to protect its interests on behalf of the people it serves.
"We are a large organization with great brand recognition and a lot of trust," she said. "We should be advocating on behalf of the clients we serve to make sure that we serve them the best we can. The government is already our partner in doing so, and we should always be nurturing that relationship."
Kiser is careful, she notes, to create parity in visits to offices of both political parties to ensure a balance in the conversation.
"We go in thinking that Congress really does want what's best for its constituents," she said. "We explain that we want the same for the people we serve and we want the representative to remember them when making a decision."
Harvey agreed that there is nothing political about the meetings.
"The objective is to tell our story, something I believe we should be doing at every level of government, community leadership and other opportunity that we get," Harvey said. "It is absolutely imperative for The Salvation Army's future survival that we communicate at every level possible the vast extent of work and impact on lives and how others can be involved in helping to accomplish that work."