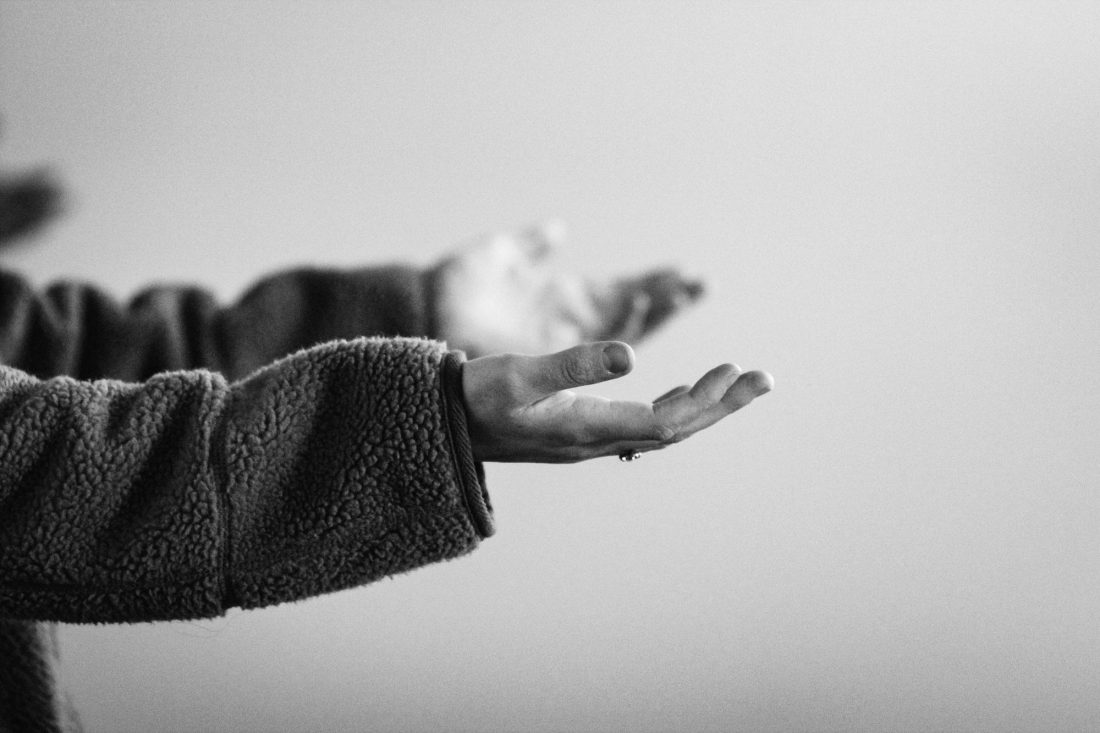 Across the West, Salvationists and friends examine holy living—being set apart for God
The Western Territory's Holiness Retreat, "Holy Living," took place virtually Feb. 4-6, encouraging attendees to dwell on holiness—to be set apart for God—through three sessions led by guest speaker, Lt. Colonel Vern Jewett, a retired officer of the USA Southern Territory.
While leaders lamented that the annual retreat was once again held virtually, they recognized the unique opportunity to reach people across the West—and the world—through the main sessions and Saturday's workshops: Holy living for young adults, led by Captains Caroline and Dustin Rowe, Creation Care with Redwood Glen Camp Executive Director Ed Covert and Mind Care with Julie Sutton.
Commissioner Colleen Riley, Territorial President of Women's Ministries and Territorial Secretary for Spiritual Life Development, greeted viewers at each of the three main sessions. At the first session, Riley set the tone for the weekend by reading 1 Peter 1:15-16: But just as he who called you is holy, so be holy in all you do; for it is written: "Be holy, because I am holy."
"We are in for a blessing this weekend," Riley said. "We're going to hear more about what it means to live a holy life, what it means to be in holy living with Christ and we know that we have some wonderful things in store for us."
Session 1: Set apart by making your heart a sanctuary
Following music from the worship team and Scripture read by Lt. Colonel Lisa Smith, Cadet Christopher Rodriguera gave his testimony. While Rodriguera said he was initially hesitant because he felt the "weight of responsibility of it," he knew "the Holy Spirit was leading [him] to be a part of this."
"By his grace, I can stand here before you now and tell you that I am held together by a relationship with him and I am made whole and I am made complete in the fullness of Christ," Rodriguera said. "I know this, and I can attest to this, and I could prove this."
Jewett then began to share his message for the evening, beginning first with a refresher on the doctrine of holiness. New Testament holiness is derived from the Greek "hagios" and means to be "set apart." It shares the same root as the word sanctification. While these words have the same meaning in Scripture, Jewett noted the meanings differentiate when it comes to doctrine.
Doctrinally, holiness is the state or condition of being holy. Sanctification is a word of action and it speaks of God's action of making us holy. "We cannot sanctify ourselves," he said. "No one else can sanctify us. Only God can make us holy."
He reminded the audience of the classic Wesleyan view of salvation, which includes two parts: justification and sanctification.
Justification is the moment we accept in our heart the saving act of Jesus—we believe in him, we trust in him, we turn our lives around and we repent. Sanctification is the process and experience of being set apart for God, and it includes the work of God's Holy Spirit in us—it begins the day the Holy Spirit comes into our lives.
"It's a wonderful thing to see that God has given us a gift that will sustain us through all of our lives," Jewett said. "And he's given us a power in the Holy Spirit, who lives in us."
Jewett clarified that every Christian is sanctified: We are holy. We have been set apart, he said.
"Deep in the heart of every Christian is the presence of Christ through the Holy Spirit," he said. "Our relationship with the indwelling Christ should be uncluttered, unbound, unrestrained and unfettered.That's God's plan, and that's holiness."
Holiness is the matter of the heart, he said, noting Romans 10:10: For it is with your heart that you believe and are justified, and it is with your mouth that you profess your faith and are saved.
"Holiness is a heart-to-heart matter," Jewett said. "God's heart in our heart, united miraculously and wonderfully."
Jewett noted holiness isn't something we do; it's something we receive. Perhaps the most important part? What we do with that gift.
"This is not an experience for the spiritually elite. It's for you and me," Jewett said. "Deep in the heart of every believer is the spirit of Christ."
Session 2: Set apart by making Jesus Lord 
Following a time of worship through music, three cadets read a series of Scripture (Matthew 16:24-25; 1 Peter 1: 13-16) in three different languages while Cadet Hyoung Seo played a version of "Holy, Holy, Holy" on the violin.
Jewett's second message focused on holy living as being set apart by making Jesus Lord. When a person makes Jesus Lord, two significant things happen, Jewett said: You unleash the spiritual power of God in your life and your weakness becomes your path to spiritual strength.
When you unleash the spiritual power of God in your life, Jewett said that is referring to the Holy Spirit—the presence of the Holy Spirit in a believer's life brings the company of the whole trinity. Jesus is Lord and his lordship in the lives of believers is taught throughout the New Testament, Jewett said. Jesus came to be Lord of our lives—and Paul refers to Jesus as Lord 130 times.
God requires our fidelity to him and him alone, Jewett said, noting our allegiance is sought by companies, businesses and individuals that are claiming power. "This issue of lordship is very, very alive in our culture," he said.
"To be holy is to be set apart for God," Jewett said. "Jesus allows no rivals"
Jewett recalled something National Holiness Ambassador Diane Ury said once in a retreat: "Everything that is holy is self-giving, everything that is unholy is self-interest."
When Jesus becomes Lord of our lives, we sign a declaration of dependence, Jewett said.
The second aspect of making Jesus Lord of your life is your weakness becomes your path to spiritual strength. Jewett read 2 Corinthians 12:9: "My grace is sufficient for you, for my power is made perfect in weakness." Therefore I will boast all the more gladly about my weaknesses, so that Christ's power may rest on me.
"Your weakness and my weakness is not an impediment to spiritual power," he said. "It is what God takes as we humbly, willingly bring it with no pretense and no sense of deserving and makes it into spiritual power."
When we accept Christ, we get his assets, Jewett said—but it's our choice. Jesus doesn't force it on us. Jewett then ran through a series of questions for personal reflection including: Is he Lord of your home? Your hobbies? Your worldly goods? Your body? Your interpersonal relations? Is Jesus Christ Lord in my heart?
"The ongoing daily job description of a believer is to make him lord of our life," he said. "That's what sets us apart for him and for the kingdom"
You might have a sense that he's not the lord over every part of your lives, Jewett said, asking, are you at the end of your resources?
"If you are at the end of your resources, you are not at the end of God's resources," he said. "In fact, precisely it is the best position suited to benefit from God's resources."
Session 3: Set apart to bear fruit by obedience 
The final session of the retreat was held as a part of the Pasadena Tabernacle Corps Sunday service. Corps Officer Major Roy Wild welcomed the congregation, and musical worship was led through the weekend's praise band (Lts. Chris and Erin Wikle and Nicholas Helms), the Pasadena Tabernacle Band and Songsters. Major Nancy Helms gave a testimony on running the race with endurance and read Scripture, Acts 26: 9-19.
Jewett's final message for the weekend focused on holy living as being set apart to bear fruit by obedience. He began with the story of Paul and the road to Damascus. When the wrong is confronted by the power of the living Christ, a miracle happens, Jewett said—if you are in Christ, you are in the midst of a miracle.
Jewett said we live in the midst of deliverance from the power of Satan to God. Holiness is dwelling in the clutches of God. And if we're not dwelling there, then whose clutches are we in?
"We are captives that need to be set free," he said. "The need for deliverance is universal."
Jewett said the trapping of the modern evangelist is calling many to faith and few to obedience. Holiness is the fruit of obedience—God's plan for our salvation. Obedience to God's priorities produces a fruitful Christian life. Obedience is a necessary complement to faith.
Jewett ended by sharing his testimony. During his years as a divisional music director in the Southern Territory, he spent his weeks traveling to 12 different corps and would spend the night at the Greensboro, North Carolina, YMCA every Thursday. One week, a thought by Commissioner David Edwards convicted him: "The fact that you are doing your job is no indication that you are serving Jesus."
Don't let Satan convince you you cannot do what God requires, Jewett said.
"Will you be obedient to the heavenly vision God has given to you?" he said. "If so, you will bear fruit because being set apart is to bear fruit by obedience."
---
Do Good:
You've probably seen the red kettles and thrift stores, and while we're rightfully well known for both…The Salvation Army is so much more than red kettles and thrift stores. So who are we? What do we do? Where? Right this way for Salvation Army 101.
Could you use a meeting with God not to get more from him, but to discover more about who he is and his heart for you? Get inside the Caring Magazine Scripture Study Collection and find a suite of free, printable Bible studies to help you  start your day with hope, meet God over lunch or end your evening connected to your Creator.
Hear Lt. Colonel Dean Pallant talk about how to love others, practically speaking on the Do Gooders Podcast.