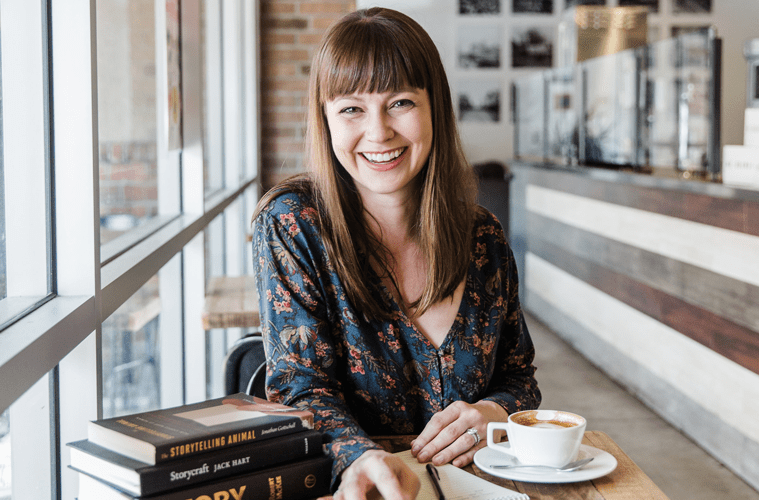 Hi, I'm Christin.
What's my story?
That's what I've been asking myself a lot lately. How do I articulate it? Why does it matter? Who am I, really?
By day, I coordinate and edit content for The Salvation Army, which means that I get to tell story after story of unique, incredible people bringing beauty and light to their communities. At all hours, I am growing a little family of my own, learning how to be "mommy," and looking for ways to bring joy to our every day.
While late-night rocking (mom-style), I started thinking about my boys' lives, what their story will be and how I can make sure they have every good experience two little boys can have. It also made me think about my own story and how different—even out of place at times—I sometimes, still, feel. Motherhood, for me, has made every emotion more raw and every injustice I witness more painful.
I am a new me, and I'm still defining what that looks like. (Aren't we all?)
I like to think I'm in the business of selling change—to enable people to see possibilities, solutions, and their part in them. Maybe one of us will help to find the next hero, a change-agent for good. So I studied journalism, earned a master's degree in specialized journalism and later taught it—up until I had my own live-in student.
I vividly remember my first real reporting outing as an intern. I met Jill, who lived in a Salvation Army shelter for homeless families affected by HIV/AIDS. Jill told me about the moment she learned she was positive—and pregnant. The baby would be born infected. Her baby, then 2, had to take four vials of antiretroviral medication a day.
Jill became a mom and it changed her for good. She had a new story to write. Wherever Jill is today, I pray she is doing well.
As I now learn alongside my children, through their eyes, I've set out to redefine and curate my own story, too. I hope I can inspire them to live a good life. It's no cliché that the world needs more good, and together, we're going to build a story worth living and telling.
Mom or not—you can do good right where you are. As we learn along the way, let's remember it's a story we get to write.
What's your story?
Take our free email course to see why your voice matters and how to find your story.
Share your story.
We want to hear how you are helping do good right where you are. Share your story with us for a chance to be featured.