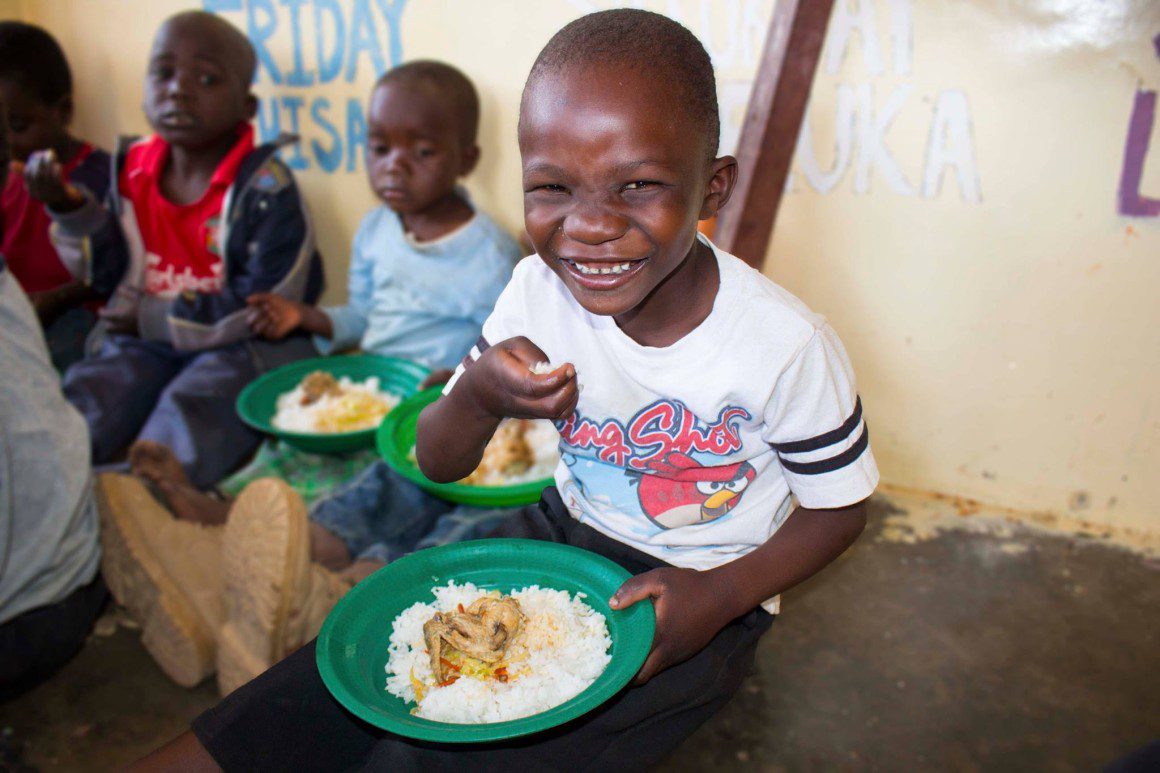 A Small Shed that Feeds a Million Children Every Day
There's a tiny blue shed on a farm in Scotland that feeds school children in some of the world's poorest countries.
The shed is headquarters to Mary's Meals, a nonprofit, that celebrated an impressive milestone last May in the country where it all started.
"We celebrated in a small village in Malawi in the middle of nowhere, quite remote, beautiful village," Magnus MacFarlane- Barrow told CNN. "And the whole village was part of the celebration. The chiefs, the head teacher, and the children, of course, were the center of the celebration."
The cause for celebration? Mary's Meals now feeds over one million children every day.
Barrow started the nonprofit after visiting the famine-struck country in 2002. He named the charity after Mary, the mother of Jesus.
During the past 13 years, Barrow has increased the number of meals he provides to children in Malawi. Today, he feeds 25 percent of elementary school children in the country.
But children in Malawi aren't the only ones who receive nutritious meals from the charity.
The nonprofit operates in 12 countries across Africa, Asia, Latin America and the Caribbean.
DO GOOD
A $19.95 donation can feed a child for a year, according to the charity's website, but donations aren't the only way to help out. Visit
MarysMeals.org
to find out how you can help fill the bellies of hungry children right from your home.
The ingredients used to prepare each meal vary from country to country. Mary's Meals provides children with nutritious meals that use locally grown ingredients, whenever possible, to help support the local economy.
Barrow says that communities where they operate have seen an increase in school attendance.
The feeding programs in each country are operated by an army of volunteers who take turns preparing, cooking and serving meals in each school.
The organization relies on donations to feed a million children daily. For every dollar donated, 93 cents goes to charitable activities.
Nearly every part of the work they do is possible because of volunteers. As their network of volunteers grows, so does the number of meals they provide.
In an effort to get the word out about Mary's Meals mission, Barrow published the book, 'The Shed That Fed a Million Children' last May.
He hopes to provide more school children from all over the world with meals to encourage school attendance.
"Mary's Meals is a series of little acts of love. If you put all those acts of sacrifice together, it creates a beautiful thing," Barrow said on the organization's website.