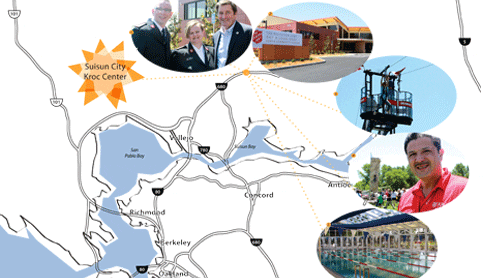 A new source of light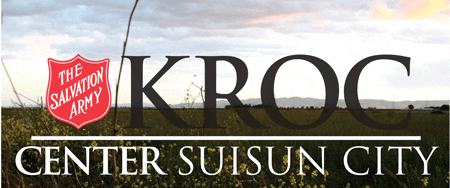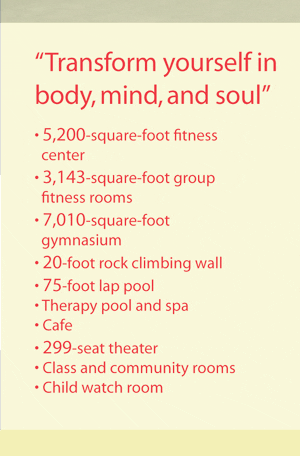 Story and Photos by Christin Davis
In a small northern California community of just 28,000 residents, down a winding residential road where many houses show tangible effects of the recession, a new $44 million, 60,000-square-foot Salvation Army Ray and Joan Kroc Corps Community Center signals new found resilience to the community.
Here, in Suisun City, the unemployment rate is higher than the national average (currently 11.5 percent compared to 8.1 percent nationally), the foreclosure rate is twice that of the state's (1 in 161 housing units compared to 1 in 351 in California), and the high school dropout rate is an alarming 28 percent. After slashing $34 million dollars from its budget in the past three years, the Fairfield-Suisun Unified School District plans to cut another $6.5 million this year by eliminating its athletic programs.
In the heart of the community, next door to the city park, library and fire department, a YMCA closed its doors in May 2008 during the height of economic decline. When a purchase proposal from The Salvation Army later landed on City Manager Suzanne Bragdon's desk, she asked a staff member to double-check its accuracy.
"Community centers are not what The Salvation Army does," Bragdon recalls saying. Yet, the Army secured the space in December 2009, and began remodeling.
"We believe this is not just going to be a community center, but the center of the community," said Captain Jonathan Harvey, corps officer with his wife, Captain Vickie Harvey. Seventy-five percent of Suisun City residents can walk or bike to the facility, and the neighboring 110,000 Fairfield residents are only a few miles away.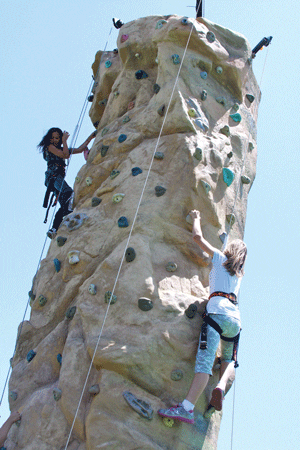 In January 2011, the project officially received Kroc funding. Joan Kroc, widow of McDonald's founder Ray Kroc, donated $80 million in 1998 to build the first Salvation Army Ray and Joan Kroc Corps Community Center in San Diego, Calif. She wanted all people to have recreational, educational and cultural arts opportunities. The center opened in June 2002, and just over a year later, in October 2003, Kroc left a $1.5 billion bequest to The Salvation Army to build similar community centers around the country. The Suisun City Kroc Center is the final of seven in the Western Territory, and the 22nd of 27 nationally.
Bragdon, having spent the past two years as a member of the Solano County Advisory Board, now knows the Army well. "To have a facility like this that is interested in working outside of its building is amazing," she said. At a donor reception during the center's dedication weekend May 25-27, Bragdon said, "It hasn't even opened yet, and it is already immersed in the community; what they're doing is critical." A slew of public sector representatives came to support the Kroc Center along with Bragdon, including two mayors, two vice mayors, city council members, members of the Solano County board of supervisors, the district attorney, president and three members of the school board, community college trustees, and Congressman John Garamendi.
"The great city of Jerusalem was once in a bad state, but the leadership came together and assigned jobs to rebuild," Garamendi said at the center's public dedication May 26. "That is what The Salvation Army is doing in this community today: building it one brick, one family, one child at a time."
The $44 million center, including a $22 million endowment—with a 5,200-square-foot fitness center and 3,143-square-foot group fitness rooms, 7,010-square-foot gymnasium, café, 20-foot rock climbing wall, a 75-foot lap pool, a therapy pool and spa, 299-seat theater, classroom and community rooms—was completed by BRS Design, GRA Architects, and Ascent Builders.
While under construction, and with no previous presence in the community, Captains Harvey spent the past two years building relationships. "We literally sit in the middle of a housing neighborhood, which has had its challenges over the years but is coming back alive," Jonathan Harvey said. "The Kroc Center will help bring the neighborhood alive even more."
It's a reality familiar to Chris Audette. The former insurance and investment salesman was unemployed for two years before stopping by a Kroc Center job fair; he is now the center's marketing manager and one of its 62 staff members.
"The Kroc Center is providing services in Suisun City that would otherwise not be available in a tough economy," said Audette, who says his own life is being enriched by this job. "I no longer have to be a salesman; I truly believe in what we're doing and that is easy to convey."
Jelly Belly's Herman Rowland also believes in the center's mission and wants everyone in the community to experience it. The local-based candy company committed $50,000 over the next three years to support a scholarship fund for memberships. At the reception, The Salvation Army presented Roland with a Champion Award from for his generosity and dedication. The center now continues raising money for the fund.
"To say this is a good day is an understatement; it's a great day for the city and the region," said Suisun City Mayor Pete Sanchez, whose daughter works at the Kroc Center. "This is not just a promise…it's here and we can enjoy it now. It's a shot in the arm for this community."
This center is now more than just a place to become physically fit, Major Bill Dickinson, Jr., Del Oro divisional commander, stressed. "The goal here is to provide transformation for people in body, mind and soul," he said.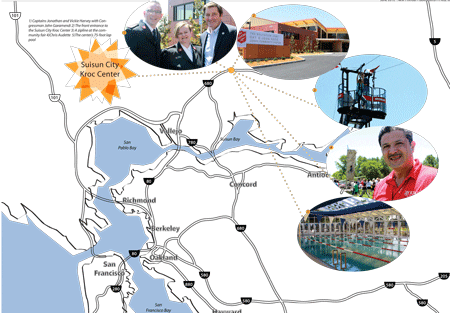 The Harveys began holding worship services in October 2011 at a strip mall storefront location and have an active congregation of roughly 75 people. They recruited local musicians to further the ministry including a family reggae band to help lead worship.
"When you make a promise, you need to keep your word," said Commissioner James Knaggs, territorial commander, at the donor reception. "The Salvation Army made a promise in this community."
Knaggs referred to John 1 when the Word became flesh. "God keeps his word; his word became his son," Knaggs said. "In a way, this promise of The Salvation Army has taken on flesh—dance floors, a rock wall, swimming pool—and it's only just begun. The real thrill will be in the hearts of those who come through the doors, who dare to enter this place of promise."
Following a public dedication before 1,000 people and a community fair attended by more than 4,000 people, the Suisun City Kroc Center opened its doors May 29 with 1,300 members.
"This Army didn't come to invade, but we've come to offer you an opportunity to enhance your experience," Knaggs said. "As you approach this great facility, at least in your mind, I would like to suggest that you take off your shoes because this is holy ground.
"Come with an openness and understanding that this is a place where you can be free," Knaggs said. "Here, you will become strong in body, mind and soul."
Connect with the Suisun City Kroc Center:
Website: gokroc.org
Facebook: SuisunSalArmy
Twitter: @GoKroc
YouTube: GoKroc
Phone: 707. 439.7880
Address: 586 E. Wigeon Way
Suisun City, CA 94585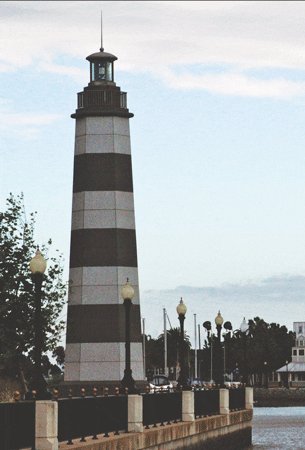 The lighthouse in Suisun Harbor is a symbol of turnaround for the community, symbolizing how far Suisun City has come since its days of dilapidated docks, vacant commercial space and vandalism. The 1989 Specific Plan began improvements including a new City Hall, 150-berth marina, revitalized Main Street and a 5,000-foot long promenade. The lighthouse, completed in 2006, does not guide ships, but "it does intend to draw people closer, welcoming locals and visitors alike to enjoy the waterfront and all it has to offer," according to a Patch article from the time of its unveiling.