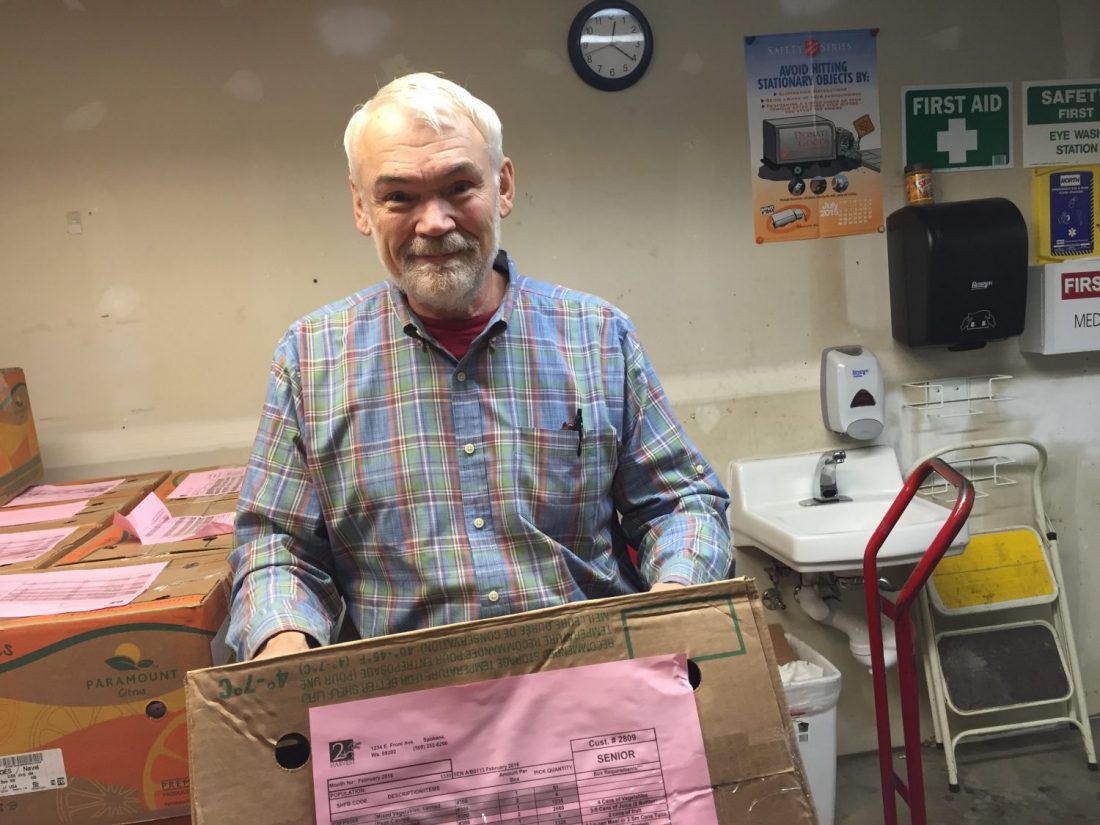 A choice opportunity
John volunteers weekly at the Spokane Salvation Army Food Bank
By Cara Cahoon –
"When I'm here it doesn't matter what worries or problems I'm having, I come here and it all goes away," said John, a volunteer at the Spokane Salvation Army Food Bank. "I'm so engaged in what I do, I don't think about anything else. It really is a blessing to me."
A retired psychiatrist, John spends every Friday afternoon volunteering with The Salvation Army. He worked for 26 years at Sacred Heart Hospital and 21 years in U.S. Air Force before that. He heard about this volunteer opportunity through a friend.
"All my life I've watched the work of The Salvation Army from afar and really loved their mission and work," he said. "I'm so glad to be a part of it now."
John said he likes the care and dignity staff and volunteers show to all Food Bank recipients.
While providing access to nutritious food for individuals and families in need, Food Bank staff and volunteers work to foster dignity and respect for the individuals and families served.
"I feel fortunate to be able to spend a few minutes and talk with the customers, and they really appreciate having someone to talk with," he said.
While traditional food banks dispense pre-selected items to clients, the Salvation Army Food Bank in Spokane allows people to choose their own food as they would in a grocery store, with the intent of promoting dignity and self-sufficiency.
"People love getting to choose their own food," said John, "and I'm so impressed with how appreciative everyone is. People are always appreciative."
The largest food bank in Spokane County, The Salvation Army Food Bank is the only client-choice one in the region and the only one serving all residents in need, not just those living at a specific zip code. It is open six days a week on a walk-in basis, and serves more than 1,600 families each month.
"At the end of the day, I may be tired from the work I've been doing," said John, "but I leave here exhilarated."