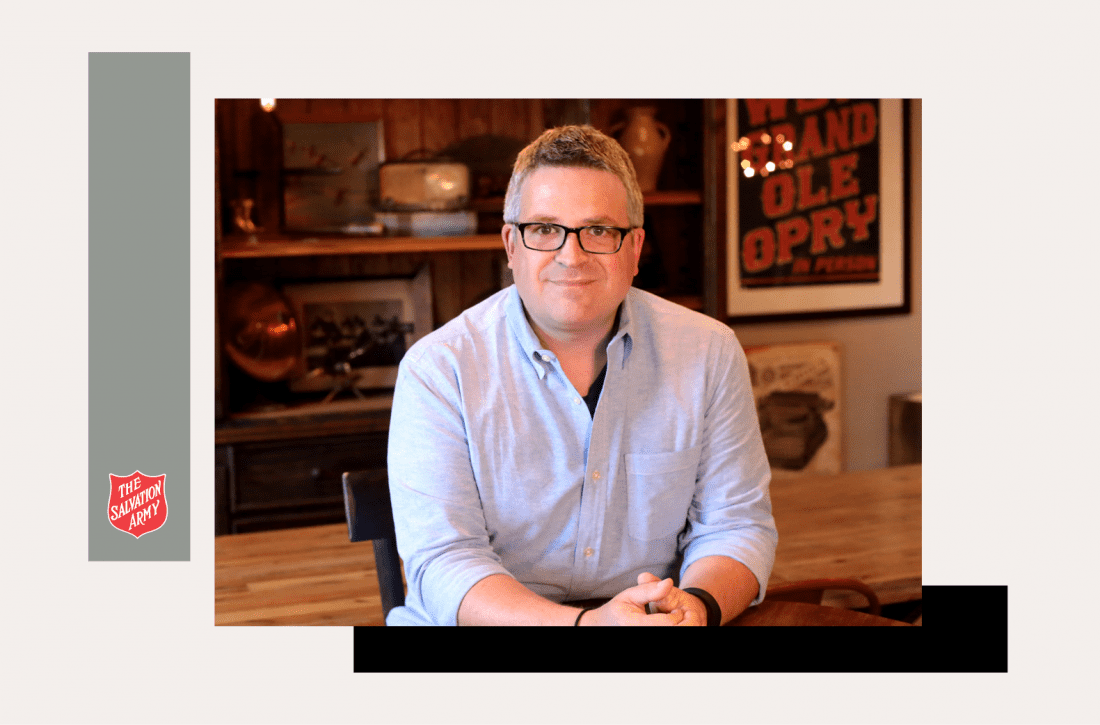 72: How to use your imagination in retelling the story this Christmas with Russ Ramsey
Story may be the most compelling way to deliver information, which we can assume is why Jesus delivered so many of his messages in parables—story.
Russ Ramsey explores the narrative arc of the Bible from Genesis through Revelation in a new way in his three-part series: Retelling the Story. While staying true to Scripture, Russ shares these familiar stories with visual, compelling language allowing us to connect with God's Word through our imagination.
As one endorser wrote, Russ helps us "rescue truth from the jaws of familiarity."
Russ is a pastor at Christ Presbyterian Church in Nashville, and allows his own life experience to influence his storytelling—as a father, for instance, exploring how Joseph must've felt as his wife delivered a baby in a barn.
He's on the show today to share more about the series, and especially part one: "The Advent of The Lamb of God." He's also going to read an excerpt from it as a gift to us.
I hope you can sit somewhere quiet, and allow your imagination to picture each little detail of this beautiful story.
Show highlights include:
On Russ's book series and why he wrote it the way he did: Help people see the Bible as a long story and not an assignment 

Process in creating his book and staying true to the original stories: Sticking with what is in the book, trying to avoid creative liberties unless absolutely necessary, highlight narrative portions

Power of the Christmas story

How Russ's personal life experience influenced storytelling: As an artist at heart Russ is drawn to beauty which is used to help explain God's messages through beauty in life

How Advent book should be used: 25 chapters could be read as a chapter a day during Advent

On his other two books,

"The Passion of the King of Glory"

and

"The Mission of the Body of Christ"

: Written in same way, could be seen as a three volume set. "The Passion of the King of Glory" walks through the life, ministry, death, and resurrection of Jesus. "The Mission of the Body of Christ" starts with the ascension of Jesus and walks through the establishment of the early church 
Good words from Russ Ramsey in this show:
"There is a general weariness people feel and there is something very poignant about Christmas that our savior, the one who delivers us from sin, reconciles us to our maker. One who lives in our place and dies in our place is not just an idea. It is not somebody who is a concept for us to be inspired by, but he is somebody who came and did something in real-time and in real space."
"I think there is a way the Lord communicates to us that is beyond the mere transmission of information but through beauty."
Additional resources:
Read the Retelling the Story series, starting with

"The Advent of the Lamb of God"

(InterVarsity Press, 2018) by Russ Ramsey.  

Find Russ Ramsey's other books from the Retelling the Story series, including

"The Passion of the King of Glory"

(InterVarsity Press, 2018) and

"The Mission of the Body of Christ"

(InterVarsity Press, 2018). 

Join the fight for good in your community with

The Salvation Army

.

What's your story?

Take our free email course

to see why your voice matters and how to find your story

.
Download this episode wherever you get your podcasts. Find show notes for this episode and more at caringmagazine.org/podcast. Connect with Russ Ramey at russ-ramsey.com.
[button color="yellow" size="normal" alignment="none" rel="follow" openin="newwindow" url="https://podcasts.apple.com/us/podcast/the-do-gooders-podcast/id1462063355″]SUBSCRIBE AND LEAVE A REVIEW[/button]