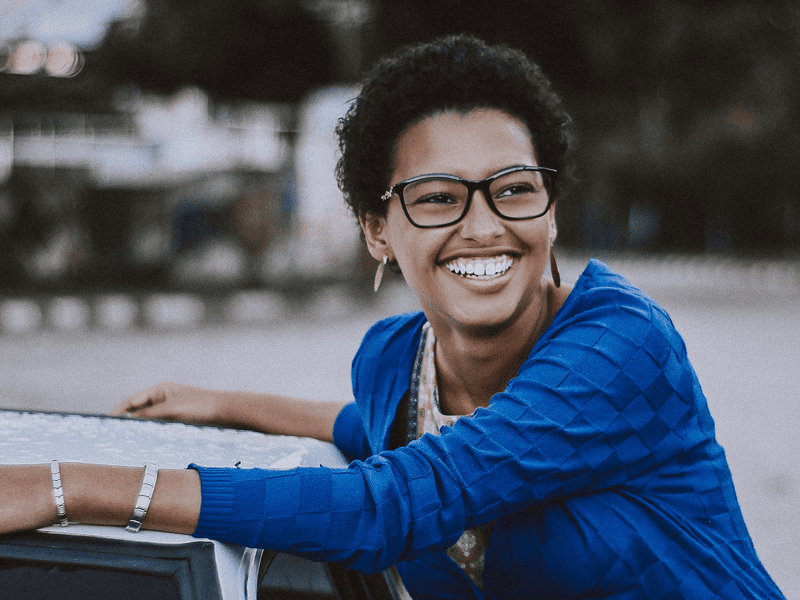 7 simple ways to do good today
We all admire the amazing acts of heroism we hear about on the news and thank God for the selfless individuals who perform them. Most of us don't consider ourselves to be heroic or can't even imagine ourselves in those kind of situations. But we can all make small differences in the lives of people we interact with every day.
Have an elderly neighbor with newspaper delivery?
How about retrieving those papers from wherever they land and propping them up at your neighbor's front door every morning.
Say "thank you"
When we were little kids, we were told the magic words were "please" and "thank you." Those words still work wonders—sometimes miracles—but whether at home, school, the office or in the checkout line, they're never wasted.
See a tired little kid in the shopping cart at Target?
You can smile and wave from across the aisle.  You might get a smile back or maybe not, but for a moment she'll be distracted, which might just help her mom too.
Speaking of shopping carts—take yours back
The person responsible for rounding up the carts at your local grocery store will certainly appreciate it, you might save a nearby vehicle from a "runaway cart incident," and it's a few more steps you're logging in your day.
Be a good scout
Leaving a place "better than you found it," may be something you do as a matter of course. But whether it's the lunchroom table at work or recycling properly, cleaning up after ourselves (and occasionally after others) does visible good in our own small corners of the world.
Use your turn signal
Seems like a no-brainer, but when traffic is heavy and everybody's distracted, that little blinker might just be the communication tool that keeps things moving smoothly. (Don't forget to turn it off again after your lane change or this "good deed" could become super annoying to the driver behind you.)
Good manners then?
Maybe so. Sounds simple enough.  Good manners often lead to good actions. American author and etiquette guru Leticia Baldridge reminds us that good manners can do much more than a little good. "Good manners," she suggests, "are cost effective. They not only increase the quality of life in the workplace, they contribute to employee morale, embellish the company image, and play a major role in generating profit." What's not to like?
When civility sometimes seems a thing of the past, maybe we can get back to basics and do some good with simple kindness, thoughtfulness and those magic words from childhood. And with a bit of practice, doing good in small ways can become a natural response in our day-to-day lives. Like ripples in a pond, one good thing may just lead to another.
Sometimes it really is the little things that make a difference. So do a little good every day. You'll be glad you did.