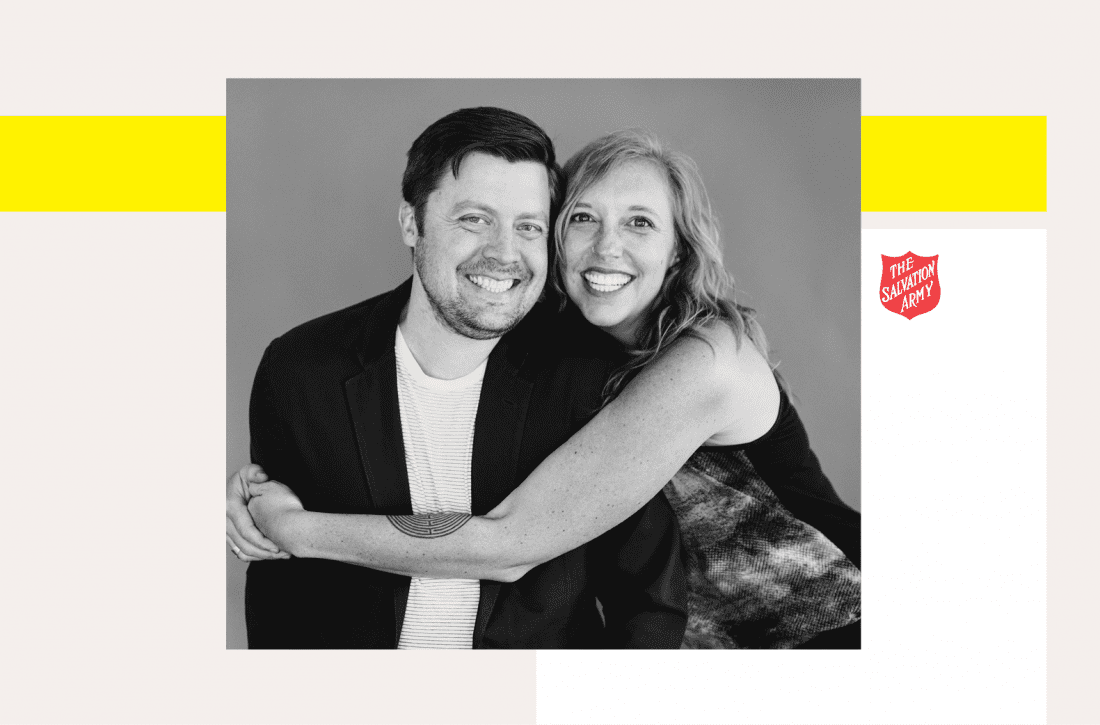 63: How to lessen the strain between love and work with André and Jeff Shinabarger
There's an article from the Harvard Business Review that points to a rise in dual-career couples. Now, in 63% of couples with kids, both partners work.
But there's little guidance out there for these couples in how to … make it work.
Can we change the world and stay in love and raise a healthy family?
That's exactly what André and Jeff Shinabarger tackle in their latest project. They interviewed 100 modern couples who want it all and partnered with the Barna Group to survey couples across the country.
Their book and podcast—titled "Love or Work"—explores the personal stories and research they gathered as they share their own tensions and practices to cultivate a better together.
André is a Physician Assistant in downtown Atlanta and Jeff is the Founder and Executive Director of Plywood People, a nonprofit in Atlanta leading a community of startups doing good.
So how do we love each other, love our kids and love our work? How do we live on purpose in a new era of work and life?
And how do we do all of it in the midst of a pandemic?
Show highlights include:
Balancing family, impact, and love: Most believe it is possible

Why they wrote their book: Inspired by personal experience and discovering many people have the same feeling

Common tensions couples face: Exhaustion, not taking vacations

How to prioritize: Work as a team, make changes according to situation

Remaining on the same team: Maintaining idea that you are both together, invest in marriage and partnership

Where self-care fits in: "444 principal"

Importance of getting away from the every day: Getting out of the house matters, inspires creativity   

Dealing with different stress of pandemic: meditation, breathing techniques, finding ways to calm yourself, going for walks

Working through the books questions: Help communicate and talk with partner

Date night guide: Creative date ideas, questions you can ask each other
 Good words from André and Jeff Shinabarger in this show:
"We do a good job about shaming people about one or the other about what they do. But, we don't do a good job supporting, talking to each other, and helping each other through that."  
"For both of the people to be maintaining all of these things, we all have to give some things up and work together in partnership." 
"When you are trying to maintain it all, oftentimes you lose track of what you really need as an individual. You lose your personal identity. You lose your quiet time. You lose anything that fills you to be able to keep going." 
"I think too often couples tend to wait too long to have that editing conversation and then it creates resentment. It creates bitterness. It creates stress. It creates all those things. So when it happens, do you have the ability to still be on the same team and still make the changes to keep going?"
"You're not going to be able to make it happen if you're not going to choose to be intentional and that's in all the things. So, I don't think this love and work and children and family, all of that, you can't juggle it all. You can't do it all and so there has to be set intentions to then find success in the different areas."   
"Get out of the monotony and the groundhog's day that we call life and go do something adventurously different. It's not an adventure until something goes wrong… Whenever we get out of our home in some way, something unexpected happens but it makes the greatest family stories and we laugh about it in hindsight; it brings us together." 
"When we have time to unpack all of the confusing things in dialogue together, not only does it bring us closer together, but it also releases some feelings and frustrations we have had."
Additional resources:
Download this episode wherever you get your podcasts. Find show notes for this episode and more at caringmagazine.org/podcast.  Connect with André and Jeff Shinabarger at loveorwork.com.