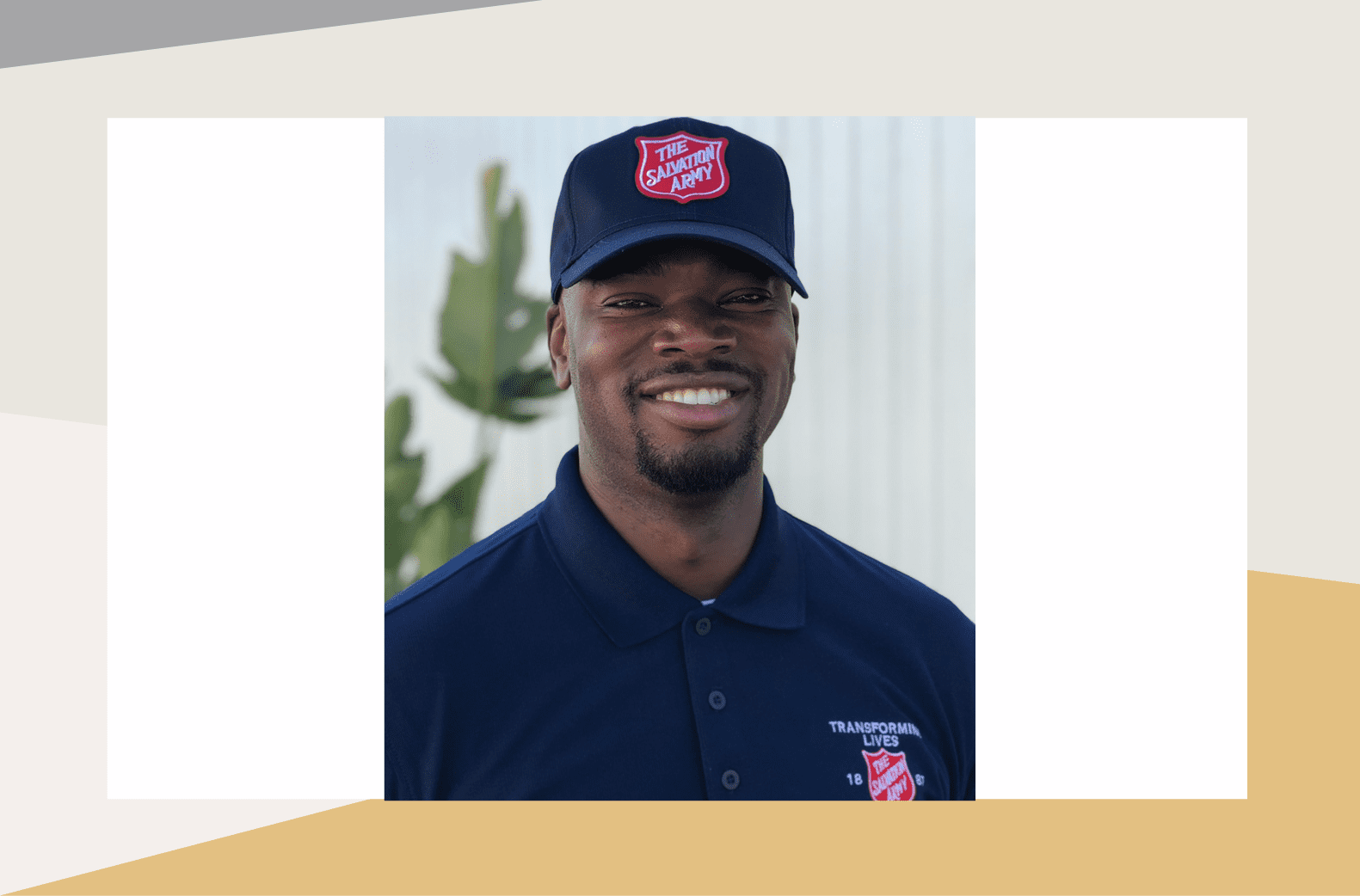 56: Meet The Helpers | Life inside an emergency shelter during a pandemic with Benjamin Anozie
Here's a question: How soon can you turn a gravel, dirt lot into a trauma-informed homeless shelter built to last with wrap-around services?
That's what former Anaheim, California, Mayor Tom Tait asked in September 2018.
Just 79 days later, The Salvation Army cut the ribbon on the Anaheim Emergency Shelter—now a temporary home to 224 individuals.
While there, residents have a place to stay, meals and job and housing services.
And now, Benjamin Anozie said The Salvation Army has adapted life at the shelter to increase the safety of residents during the pandemic.
As the site supervisor, Benjamin said the crisis has forced a deeper reflection among his team and for himself about why they do the work they do—despite the risks.
He's on the show today to share more about how he's helping in the midst of COVID-19 and what he is seeing on the frontlines of service.
Show highlights include:
Anozie's connection to The Salvation Army: Been with The Salvation Army for four years, current role for 14 months

Anozie's role as supervisor: Oversees all operations of the shelter

How COVID-19 has changed the shelter: Different day-to-day operations

Addressing individual needs in shelter: Constant check-ins with residents

Most pressing needs: Having proper tools to address physical and mental needs

Day in the life at shelter: Essential outings, check-ins, meals, activites

Timeline of stay for residents: No set time they have to leave, treated on case by case basis

How to personally handle emotional stress: Leaning on staff and reflecting on why he is doing this

Story of kindness from within the shelter: Man struggling with addiction turned life around and inspired others to do the same

Different partnerships: City Net has rented hotel and provides RVs
Good words from Benjamin Anozie in this show:
"One of the other things that has changed is just this gripping fear that we're finding in our nation right now. People have so little information about COVID, so it's been a really great opportunity to educate as well."
"On a deeper level with people, they need to feel secure, and they want to see that actions are being taken to protect them and they have adequate resources available to them."
"It creates a really great atmosphere in our shelter where residents feel like they're being supported."
"For me, there's more passion there than just working a job and coming in and punching a clock. It's really about transforming lives and ultimately caring for people's soul and caring for them holistically."
"He said he owes his sobriety and this new way of life to God and to The Salvation Army for caring for him when he was at his lowest. "
Additional resources:
Download this episode wherever you get your podcasts. Find show notes for this episode and more at caringmagazine.org/podcast.  Connect with Benjamin Anozie at The Salvation Army Orange County.
[button color="yellow" size="normal" alignment="none" rel="follow" openin="newwindow" url="https://podcasts.apple.com/us/podcast/the-do-gooders-podcast/id1462063355″]SUBSCRIBE AND LEAVE A REVIEW[/button]
---
Do Good: 
If you'd like to make a monetary donation, please click here to make a gift.
Text 'GIVE' to 52000 to make a $10 donation to The Salvation Army. This will automatically add a one-time donation to your next mobile phone bill.
For information about volunteering, please visit volunteer.usawest.org.
To learn more about how to support The Salvation Army's relief efforts, please click here.