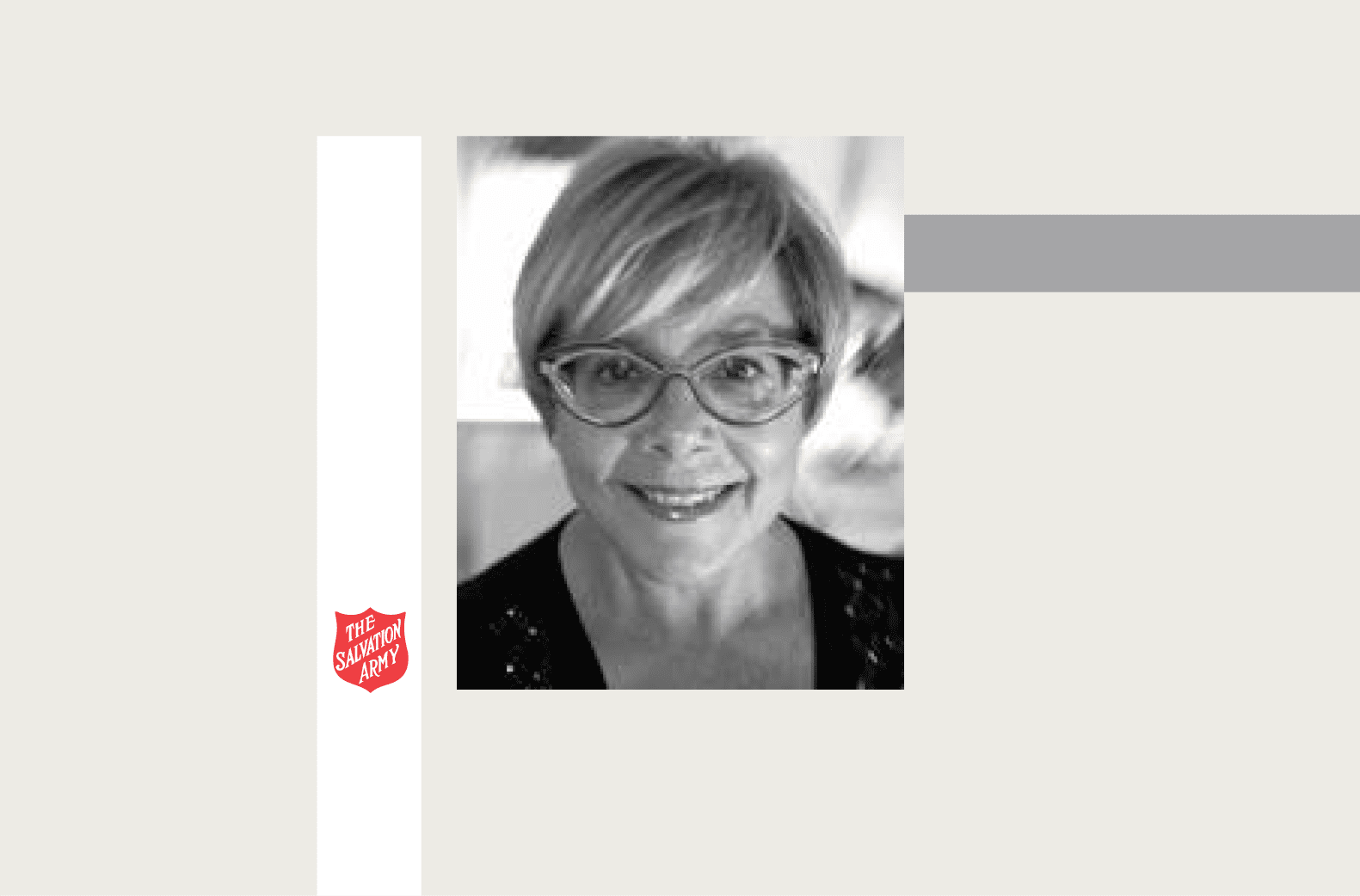 55: Meet The Helpers | A voice to say you're not alone with Sarah Bentley
If you're an older adult, living alone, you can imagine the stress that comes with the coronavirus pandemic, knowing you're at higher risk. Knowing you're isolated. And the toll that takes day after day.
That's why Sarah Bentley started the Silver Line.
It's a toll-free phone line seniors can call for emotional and spiritual support—and a connection to practical support as well.
The Salvation Army mailed a card with an invitation to call to the 3,000 seniors in the western U.S. who live in one of The Salvation Army's Silvercrest senior residences. And the phone has been ringing ever since.
Sarah is The Salvation Army's Director of Officer Resources and Leadership Development—and is currently focused on assisting in the Silvercrest operation and ministry. 
It's important, she said, that these older adults know they're not alone.
She's on the show to share how she's helping in the midst of COVID-19 and what she is seeing from the frontlines of service.
Show highlights include:
Adapting to change: Reaching out to managers on how to help

Addressing specific needs: Managers created list of items for seniors

Loneliness of seniors: Created "Silver Line"

What Silver Line addresses: Seniors call with requests or simply just to chat

Handling personal emotional stress: Dealt with personal death in family made, Jesus helped change perspective

Personal care: Exercising, being able to get outside and walk

Helping people who are afraid: Assures people that they will get through this and God will not leave their side

Duration of Silver Line: As long as they are still getting calls

Doing good example: Gave orchids to woman who recently was diagnosed with breast cancer  
Good words from Sarah Bentley in this show:
"Since the line has gone live, we've had many, many calls from residents…they've been heartwarming and they've been heartbreaking."
"People just want connection. They want to hear a human voice."
"The Silvercrest manager that we have in this territory and the service coordinators are unbelievably exceptional. They are so caring and loving and do everything they possibly can to help all of their residents."
"'We're all going to get through this.' I know we will because I have a faith and hope in God that assures us that he's never going to leave us. He's never going to forsake and that he's always with us and we will get through this together."
Additional resources:
Download this episode wherever you get your podcasts. Find show notes for this episode and more at caringmagazine.org/podcast.  
[button color="yellow" size="normal" alignment="none" rel="follow" openin="newwindow" url="https://podcasts.apple.com/us/podcast/the-do-gooders-podcast/id1462063355″]SUBSCRIBE AND LEAVE A REVIEW[/button]
---
Do Good: 
If you'd like to make a monetary donation, please click here to make a gift.
Text 'GIVE' to 52000 to make a $10 donation to The Salvation Army. This will automatically add a one-time donation to your next mobile phone bill.
For information about volunteering, please visit volunteer.usawest.org.
To learn more about how to support The Salvation Army's relief efforts, please click here.