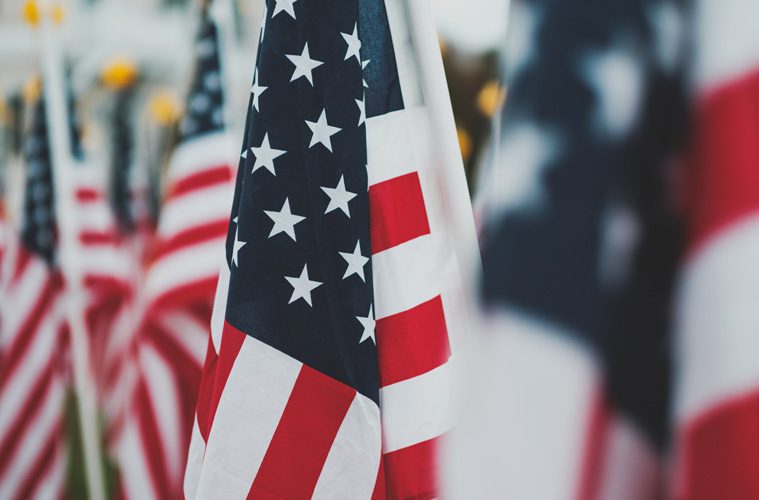 5 ways to honor veterans this Veterans Day
Veterans are known for their exemplary bravery, patriotism and dedication to our country. But I never truly understood the extent of the sacrifices they made for the freedom of our nation until my husband enlisted in the Army.
It was then I truly started realizing the selflessness, courage and resilience it takes for the men and women serving in the military to do their jobs each day. They endure the physical and psychological scars of war, leave behind their families for weeks, months or even years at a time for training and deployments, and put the well being of all us above their own.
Every November, we observe Veterans Day. It's a day to commemorate veterans for their duty, loyalty and service to our country.
Here are some ways you can honor veterans this Veterans Day:
Show support to deployed troops
Write letters or contribute care packages to deployed service members to show your support. This small gesture can go a long way, and give them the motivation and encouragement they need to complete each mission throughout their deployment. The U.S. Department of Defense has a list of charities and organizations you can work with to send your letters and care packages here.
Volunteer at your local VA
Contribute your time by volunteering at your local Veterans Affairs office to spend time with veterans and show them your appreciation. Listen to their stories, and care about what they have to say. There is so much we can learn from our veterans.
Express your gratitude to veterans
Thank a family member, friend or someone you know is a veteran for their service. And if you see a service-member in uniform or a veteran wearing a hat in observance of the military campaigns they served in, tell them, "Thank you." Show them the country appreciates their sacrifices.
Reach out to hospitalized veterans
The Veterans of Foreign Wars of the U.S. (VFW) has a program for the public to sign e-cards for hospitalized veterans. It only takes a minute, and can show veterans going through hard times that there are people who care for them and want them to get well soon. You can sign a card here.
Donate to Salvation Army veteran support programs
The Salvation Army has many programs that serve veterans, including Railton Place in San Francisco, California. Railton Place provides housing to homeless veterans in San Francisco. That's just one of the many Salvation Army programs you can support through donations or by volunteering. For more information, or to donate, visit www.salvationarmyusa.org/usn/serve-veterans/.
Ultimately, there are many ways to show our support to veterans. And they all start by reaching out to show them we care, not only on Veterans Day — but every day.