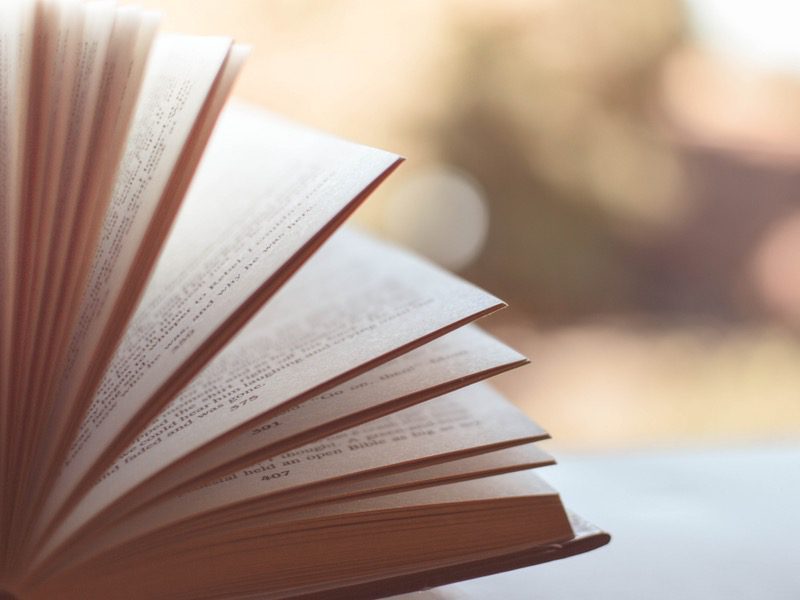 5 iconic authors on #WhyIRead in celebration of literacy
Reading can take us places we've never been before. It can open up our minds to the unknown, and also provide a safe space when things seem uncertain.
The Salvation Army has long been passionate about promoting literacy through its educational social service programs at its nearly 8,000 community centers throughout the United States. In fact, many youth programs focus on improving literacy and encouraging high school completion, before lack of education has a chance to set in.
A new social media campaign spearheaded by HarperCollins Publishers, which during its 200-year history has expanded a thriving Christian division and has published many childhood classics—such as "Goodnight Moon," "The Lion, the Witch, and the Wardrobe," and "Where the Sidewalk Ends"—is asking readers young and old alike to weigh in on why reading is important to them.
Using the hashtag #WhyIRead, readers everywhere are sharing personal stories of how books can provide everything from peace to excitement to comfort to enlightenment.
So, what did some of your favorite authors, such as Veronica Roth, Michael Bond, and Ursula K. Le Guin have to say about the power of reading? Here's a look:
Veronica Roth
"I read because reading changes you. It teaches you to see other people. It reveals you to yourself, sometimes beautifully, sometimes painfully, sometimes both at once. I read to fight back against the hardening effect of time, to become more curious, more open, and more tenderhearted.
"I write because writing changes you. It forces you to empathize and to humble yourself before criticism. It reveals you to yourself, sometimes beautifully, sometimes painfully, sometimes both at once. I write to become more hopeful, more forgiving, and more amazed by the world."
Hilary Mantel 
"I read out of hope and avid curiosity, and in an attempt to live in other times, and inhabit bodies that are not my own.
"I write to see what I'll say, and because the book I want to read is not already on the shelf."
Michael Bond
"I was brought up in a house where books were an essential part of the furnishings. My mother was an avid reader and used to write to authors saying how much she had enjoyed their work, along with a P.S. saying could they make the next book longer…"
Eric Carle
"I read to understand. I read to be quiet. I read to find out more. I read to be entertained…"
James Rollins
"I owe my mother everything. When I was a kid, she didn't demand that I pick up a book, but simply read herself, so I followed her example. The first book I remember choosing was Black Beauty by Anna Sewell, which told the harrowing tale of a horse's life. Consuming that one book led to a lifetime of reading—but the story also ignited my love of animals, teaching me to empathize more deeply with such creatures, eventually leading to a career as a veterinarian, not to mention a novelist who loves folding animals into his stories. So thanks, Mom!"
Read more author quotes here.
As part of HarperCollins' 200th anniversary celebration of its contributions to literature and its ongoing commitment to ensuring that reading is accessible to all, the company will donate $200,000 to a collection of literacy-related charities selected by its employees, including: First Book, National Coalition Against Censorship, Room to Read, United Through Reading, and We Need Diverse Books.
Before you turn the page, be sure to join the conversation and share your own #WhyIRead story on social media.