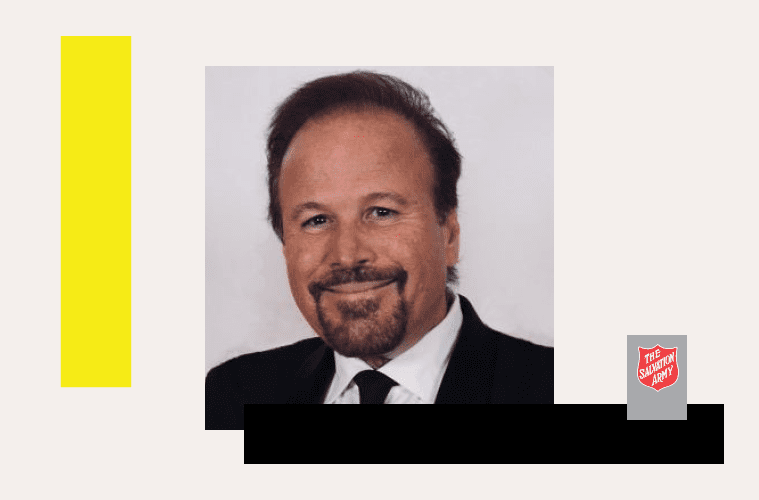 45: Why This Business Executive Chooses to Do Good With the Salvation Army With Craig Darian
What motivates a person to "do good" and why would one choose to do so alongside The Salvation Army?
That's what Craig Darian is sharing on today's episode.
Craig is a longtime executive, producer and businessman in the entertainment industry who has owned and operated several companies.  
Currently, as Co-Chairman and CEO of Occidental Entertainment Group Holdings, Inc., Craig presides over five operating divisions, including 15 sound stages, and roughly three dozen office buildings with about 1 million sq. ft. of production, editorial and creative office space.
As Co-Chairman and CEO of Tricor Entertainment, Inc., Craig has produced films with the likes of Robert DeNiro, Anthony Hopkins, and Kathy Bates. Movies like King Kong, Spider-Man, Pirates of the Caribbean, Pearl Harbor and Meet the Parents.
As Chairman and CEO of Darian Management Group, LLC, Craig has represented a wide range of clients doing business in the motion picture, television and music industries. 
He is a longtime voting member of the Academy of Motion Picture Arts & Sciences, Producers Guild of America, Television Academy and Los Angeles County Bar Association. 
And he serves on the Board of Directors for the Los Angeles Metro Board of The Salvation Army; Shakespeare Center of LA, where he is president of the board, and St. Anne's. In fact, in April 2019, he was honored with an Angel Award by St. Anne's, along with Mayor Eric Garcetti.
Yet, as Craig will tell you, he prefers the term "humanitarian" to "philanthropist" so the emphasis is on the recipient rather than the giver because it's his moral imperative, he believes, to give back. 
Show highlights include:
Personal and professional connections prompted Craig's involvement with The Salvation Army.

Business game: Money matters but maturity leads to moral imperative to give back to underserved.

Success: Relies on traits that far exceed being accomplished and making money.

Why Craig aligns with The Salvation Army? Philosophical and substantive reasons and services.

LA Metro Board: Opportunity to collaborate with a cauldron of like-minded do gooders.

Bell Shelter success: Model facility incubates hundreds of homeless and offers myriad of rehab services.

Hope Center in Pasadena: Government and private-sector support for facility to provide services.

Key operatives and contacts: Get the right people to get things done.

Present-day relevance: The Salvation Army continues to focus on societal salvation without bias.

Do good: Differentiate between facts and opinions, and understand that the needs of humanity are dynamic.  
Good words from Craig Darian in this show:
[05:32] "Doing good is simply about doing what we're called upon to do in the overall context of being a so-called successful person." 
[05:40] "It's not about succeeding in business and making lots of money. That just can't be determined in life as the be-all, end-all. It certainly isn't for me." 
[06:35] "Too many people are drawn to philanthropy for reasons that exceed humanitarian objectives."
[06:43] "I favor premises that are just about doing good without any reciprocal or collateral benefit."
Additional resources:
Download this episode wherever you get your podcasts. Find show notes for this episode and more at caringmagazine.org/podcast. Connect with Craig Darian via craigdarian.com.
 
  
[button color="yellow" size="normal" alignment="none" rel="follow" openin="newwindow" url="https://podcasts.apple.com/us/podcast/the-do-gooders-podcast/id1462063355″]SUBSCRIBE AND LEAVE A REVIEW[/button]