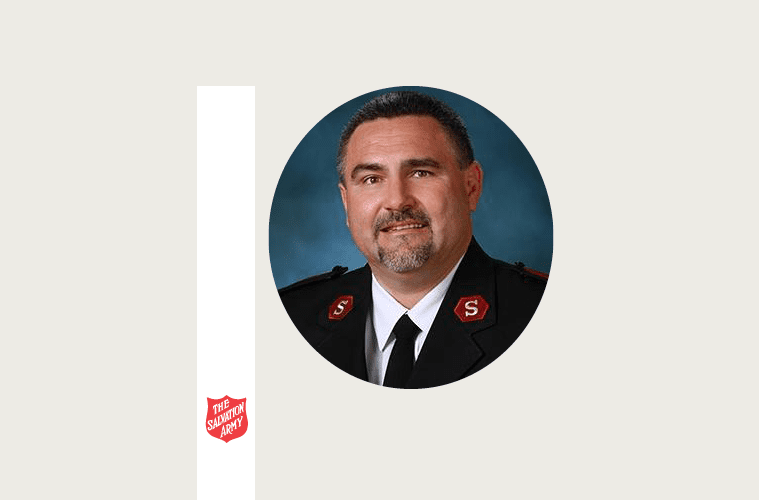 43: The Key Indicator for Success in Addictions Recovery With LT. Timothy Pemberton
"Conquering addiction is a miracle in itself."
Those are the words of Lt. Timothy Pemberton, who leads The Salvation Army's Adult Rehabilitation Center in Santa Monica, California.
The Salvation Army has more no-fee rehabilitation facilities than any other program in America. For more than 100 years, these Adult Rehabilitation Centers have offered spiritual, emotional and practical assistance to those who have lost the ability to cope with their problems and provide for themselves.
The free addictions recovery program provides housing, food, counseling, community and employment as The Salvation Army works to treat the symptoms and ultimately the root causes of prolonged substance abuse and dependence for some 150,000 people a year. 
And while it's no easy feat to conquer an addiction, on today's show Lt. Timothy shares his number one indicator of success—and he would know. He went through the program himself 13 years ago and now works every day to bring others out of their addiction too—to say to others on graduation day, you're at a new starting line.
Show highlights include:
What does an ARC administrator do? Bring in men and women suffering from addiction to introduce them to Jesus and a sober life.

What is the state of addiction today? Epidemic proportions across the country.

Who can become an opiate addict? Anyone and everyone. No certain person or class of person.

Thrift stores and trucks: Donate gently used goods to help fund addiction recovery programs.

Work therapy assignments: Suit up, show up and sort through donations to turn them into dollars.

Key indicators for success: If they never want to come back to rehab, never leave but lead.

Celebrate recovery: ARC graduation isn't a finishing point, but a starting line.

Why did Lt. Timothy became a Salvation Army officer? Followed God's plan.

Why Lt. Timothy works at an ARC rather than a corps, or church, location? Passion for recovery ministries and relates to people struggling with addictions.

Lt. Timothy's biggest goal in ARC role: 100 percent graduation rate and accept Christ as their Savior. 

Do good: Fight addiction by donating, volunteering, mentoring and healing souls.
Good words from Lt. Timothy Pemberton in this show:
[03:31] "We try to give them a new way of looking at life, we give them the new skills of living a new life, and we try to help them to find a connection with Jesus while they are there." 
[04:11] "Addiction, across the country right now, is at an epidemic proportion. It's super sad." 
[05:06] "People are turning to chemicals, instead of turning to the Lord and turning to Jesus. To find out their self-worth, they are self-medicating."
[11:15] "If somebody's serious about recovery, serious about sobriety, serious about turning their lives around, I'm going to see them connect in."
Additional resources:
Listen and subscribe to the Do Gooders Podcast now. Connect with Lt. Timothy Pemberton via The Salvation Army's Santa Monica Adult Rehabilitation Center.