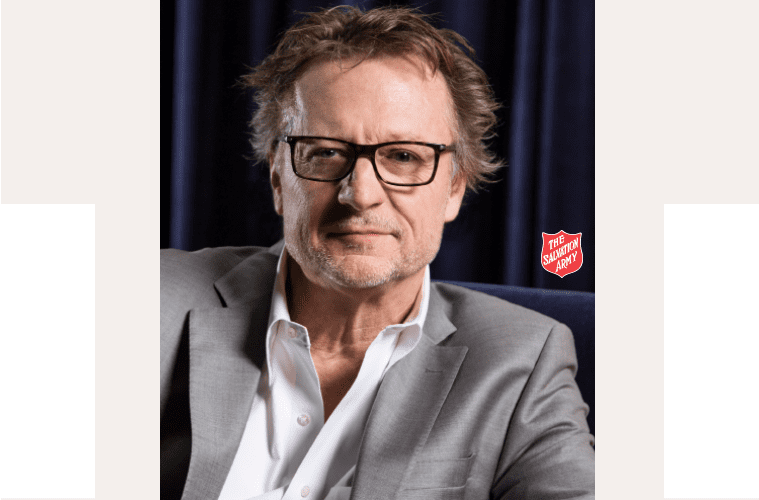 37: How Christians Can Regain Cultural Credibility with Dr. Phil Cooke
Poet T.S. Eliot wrote in 1948: "It is against a background of Christianity that all our thought has significance."
Fast forward to 2016, and we find the writing of Mary Eberstadt in her book "It's Dangerous to Believe," in which she writes: "In many influential cultural, political and intellectual precincts, C for Christian has become the new scarlet letter." 
Then in 2017, one former presidential candidate even suggested that Christians are unfit for political office because they are so hateful.
What happened? 
That's the question at hand in a book co-written by Phil Cooke and Jonathan Bock called: "The Way Back: How Christians Blew Our Credibility and How We Win It Back." 
In this episode, Dr. Phil Cooke, perhaps the only Hollywood producer with a doctorate in theology, shares more about the book and what he found to be the central issue. Christians are dismissed as irrelevant not because of a marketing problem, he said, but a salesforce problem. Often times, Christians are simply not living as we are called to live.
Phil works at the intersection of faith, media and culture as a filmmaker, writer, media consultant and co-founder and CEO of Cooke Pictures, with productions in over 60 countries. He regularly advises churches and corporations on their cultural influence and in this book advises the Christian community at large on how we can astonish our critics and transform the world for good.
Show highlights include:
Theology and media: Phil describes what it's like to mix and blend two worlds.

Media-driven culture: Christians need to share their faith and engage others, or they will continue to lose credibility and ability to influence.

How is Christianity portrayed in media? Perception is inaccurate. Doesn't portray what Christians should be: Kind, patient, and good, but as hypocritical, judgmental, harsh, phony, and insensitive.

Problem with Christianity: 60% of Americans identify as Christians, yet rarely or never go to church, read the Bible regularly and don't believe prayer is essential.

What causes disconnect between faith and society? History that Christians could act, but not complain.

Help, share, change: The Salvation Army is believers doing what God wants and making an impact.

How can you change? Express life of joy, start a conversation, be positive family role model, and get serious about your faith.
Good words from Dr. Phil Cooke in this show:
[04:39] "If we don't learn how to share our faith, if we don't learn how to engage the culture through the media, I think we will continue to lose credibility." 
[08:25] "We don't have a marketing problem. We have a salesforce problem. We don't believe in the product."
[08:41] "We're just not living the life that God's called us to live, and the world sees that."
[21:18] "People don't change because of what we preach or what we say. They change because of what we do."
Additional resources:
Download this episode wherever you get your podcasts. Find show notes for this episode and more at caringmagazine.org/podcast. Connect with Dr. Phil Cooke via philcooke.com. 
 
[button color="yellow" size="normal" alignment="none" rel="follow" openin="newwindow" url="https://podcasts.apple.com/us/podcast/the-do-gooders-podcast/id1462063355″]SUBSCRIBE AND LEAVE A REVIEW[/button]