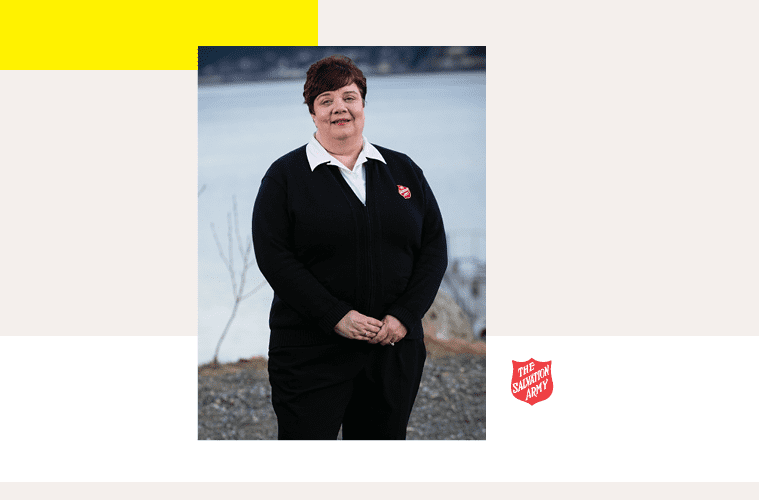 35: How The Salvation Army partners with the Alaska National Guard for Operation Santa with Jenni Ragland  
In far-reaching corners of the Last Frontier, the Alaska National Guard and The Salvation Army partner to visit communities that need a little extra love each season with a special project: Operation Santa.
We've just marked the 50th year The Salvation Army has partnered in this way—as the team arrives in Black Hawk helicopters and on snowmobiles to set up a celebration for the community. Everyone from the babies to the elders are invited and for many, it's their first time meeting Santa or having an ice cream sundae.
In these 50 years, The Salvation Army has provided: More than 38,000 toys and thousands of backpacks, school supplies and books, serving thousands of children in rural Alaska as more than 90 communities have been visited by Santa and his team of merry elves.
Jenni Ragland, the Service Extension and Emergency Disaster Services Director for The Salvation Army in Alaska, is on the show today to share more about Operation Santa. She's been involved in the planning for years—even visiting more than 30 communities herself to assist as one of Santa's elves.
In 2019, the operation landed in Tuntatuliak (ton ta two lee ack) and Napiakik (na pack e ack) and Jenni takes us inside the fun—and, as she shares, the event that creates memories for a lifetime.
Show highlights include:
Trips to Napakiak and Tuntuliak: Communities experiencing recent hardships are selected for Operation Santa.

What's sometimes more popular than Santa? Ice cream sundaes!

Operation Santa continues to make an impact on past, present and future generations.

Organized chaos: What to expect when Operation Santa team arrives in style at schools to get people in the holiday spirit—piles of presents definitely help create excitement.

What did Santa give you? Children take their presents home to have something to open on Christmas.

Why get involved? Opportunity to make others feel special and acknowledged. Life can be difficult. Take time to come together and celebrate.
Good words from Jenni Ragland in this show:
[07:25] "To just think about the cost [of food] and how that impacts a community—we take so many things for granted."
[08:53] "To be able to share that and to see their excitement and their enthusiasm…those are the kinds of things that make your heart happy."
[14:47] "Maybe that made it a special Christmas for them and that we had just a little part in making that happen."
Additional resources:
Download this episode wherever you get your podcasts. Find show notes for this episode and more at caringmagazine.org/podcast. Connect with Jenni Ragland via Operation Santa. 
  
[button color="yellow" size="normal" alignment="none" rel="follow" openin="newwindow" url="https://podcasts.apple.com/us/podcast/the-do-gooders-podcast/id1462063355″]SUBSCRIBE AND LEAVE A REVIEW[/button]