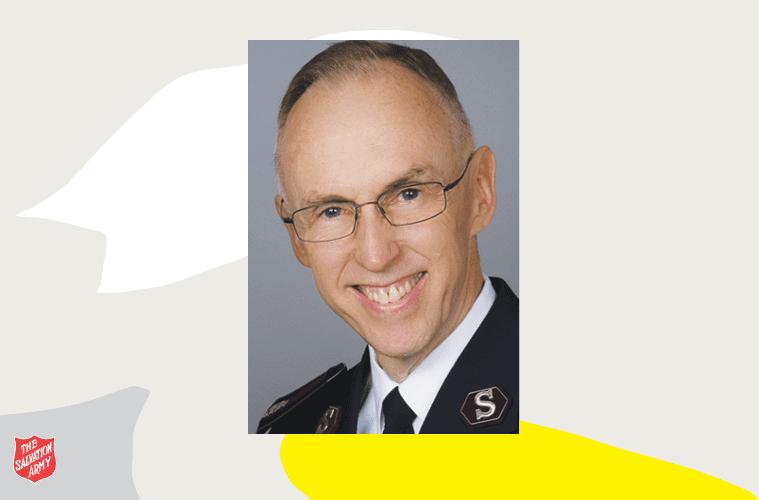 32: What the gift of Christ at Christmas means for us today with Commissioner Kenneth G. Hodder
Perhaps more than any other story, the story of the first Christmas has connected with people for millennia.
Every year, we tell of the baby born in a manger, with angels announcing his birth to shepherds and men traveling long distances to see him. Why has it connected so profoundly with millions of people?
What was society like at the time?
And what is the significance of the King of Kings, the Lord of Lords, the Messiah being born alongside livestock? 
Commissioner Kenneth G. Hodder, who leads The Salvation Army in the Western U.S. as Territorial Commander, is back on the podcast today to share more about this story of peace and goodwill—a story ultimately of love.
You will remember Commissioner Hodder from episode 6, when he shared more about The Salvation Army's work to double its efforts on homelessness. Today, he explores what the gift of Jesus Christ means in our lives, why this story still matters, and how we can best mark this Christmas in appreciation for all the story has to offer.
Show highlights include:
Commissioner Kenneth's favorite family traditions during Christmas? Matching pajamas and placing baby Jesus in the manger of their nativity scene.

What Christmas means for The Salvation Army? Recognizing Christmas as the birth of our Lord and Savior, Jesus Christ.

The story of Jesus Christ's birth has endured through time and connects profoundly with people because it's the moment that God inserts himself into human history.

Jesus's birth provides understanding of truth, goodness and beauty. The classic story is true, creates wonder that feeds our imagination, and speaks to our deepest emotional needs.

Mary and Joseph's journey to Bethlehem would have been dry, dusty and difficult.

Significance of God delivering his son in a barn under austere and unsanitary conditions was not because of being poor and weak, but strong and confident.

Kinosis

: God became a humble human being; the almighty and all powerful took form as a limited man to offer us the gift of eternal life.

Holiday blues: Beyond logistical difficulties, it wasn't an easy time for Mary and Joseph. God understands our challenges, but he still loves us and directs our lives.

Prophecy matters because it looked toward him. He matters because of everything after that he touched and affected—who he was in the manger, on the cross and in Heaven.

What the gift of Christ at Christmas means today? Live our lives more generously. Pause to recognize that God loves you and take time to thank him.
Good words from Commissioner Kenneth G. Hodder in this show:
[04:39] "First and above all else, The Salvation Army is a part of the Evangelical Christian Church, and recognizes Christmas as the birth of our Lord and Savior, Jesus Christ." 
[05:06] "At Christmastime, the human spirit is particularly receptive to that message of hope."
[8:30] This is the moment at which God inserts himself into human history—not simply in a sovereign matter, but in person. In the person of the Christ child, he who is the creator of the universe becomes small and vulnerable. 
[08:57] "Christianity is the only faith in which we refer to God as our Father."
[9:07] "The power of this story is found in the fact that it speaks to every part of us." 
[11:33] "Christ came into a world desperately in need of freedom." 
Additional resources:
Download this episode wherever you get your podcasts. Find show notes for this episode and more at caringmagazine.org/podcast. Connect with Commissioner Kenneth G. Hodder via The Salvation Army's USA Western Territory.
 
[button color="yellow" size="normal" alignment="none" rel="follow" openin="newwindow" url="https://podcasts.apple.com/us/podcast/the-do-gooders-podcast/id1462063355″]SUBSCRIBE AND LEAVE A REVIEW[/button]