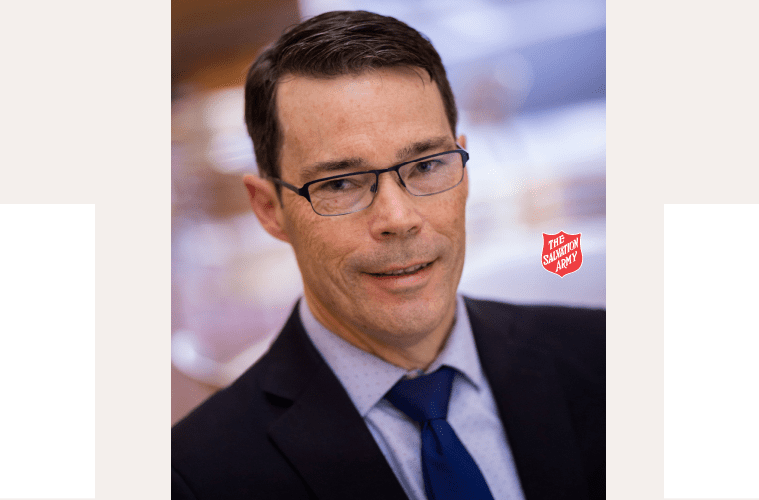 22: How to address gun violence in the U.S. with Dr. Daniel Webster
It's no secret that the role of guns in violence and what should be done about it are subjects of intense debate in the U.S. 
And it's an important one as some 100 people die by firearm every day in our country.
It's an issue Dr. Daniel Webster has studied throughout his career, including now as a Professor of Health Policy and Management at the Johns Hopkins University Bloomberg School of Public Health and the Director of the Johns Hopkins Center for Gun Policy and Research.
As one of the nation's leading experts on firearm policy and the prevention of gun violence, Dr. Webster has published numerous articles on youth gun acquisition, adolescent violence prevention, intimate partner violence and sensible firearm policy.
As The Baltimore Sun said about him: "Gun control policy tends to be dominated by emotion and ideology. Dr. Webster has become a leader by approaching the debate with data and reason."
In this episode, he talks about the epidemic of gun violence, the misperceptions surrounding the issue and evidence-based approaches to addressing it.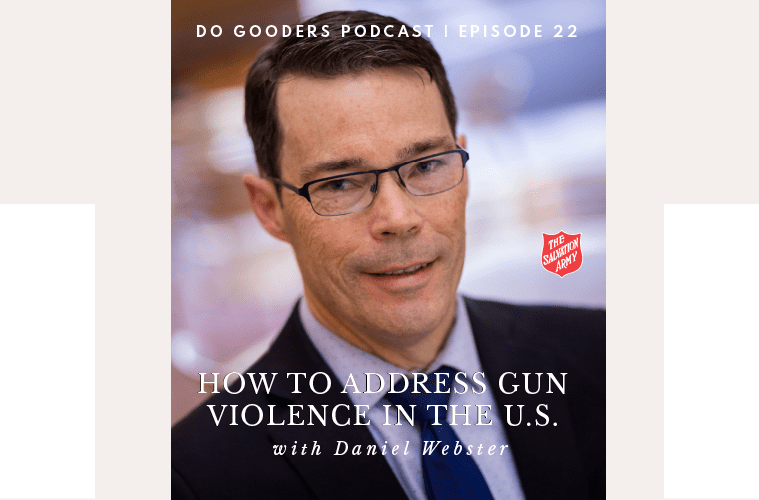 Show highlights include:
Gun violence statistics:

U.S. homicide rate by firearms is 25 times higher than other high-income countries.

Mass shootings account for less than 2% of gun deaths.

Suicides are most common form of gun-related death at 67%.

Gun violence is concentrated by place (specific areas, communities and neighborhoods). Come up with a new set of rules for code on the street to be conducive to living long and happy lives.

Misperception: Mass shootings are due to mental illness. Some shooters who engage in gun violence have some form of mental illness, but data proves only a small fraction have higher risk of violence.

Common denominators: Easy access to firearms and grievance against places and people. 

Community intervention: Employ those with a history of criminal activity to reach out to high-risk individuals to build trust, mediate conflict and suggest alternative ways to resolve grievances.

Suicide, homicide and gun violence involving law enforcement officers: Common sense policy requiring a license and thorough background check to decrease rates of gun violence.

What does it mean to be a "man"? Do guns represent power, control and dominance?

Expand and strengthen laws to keep guns out of the hands of those who engage in domestic violence.

Unproductive conversations: Change mindset to respect each other and different views on gun violence.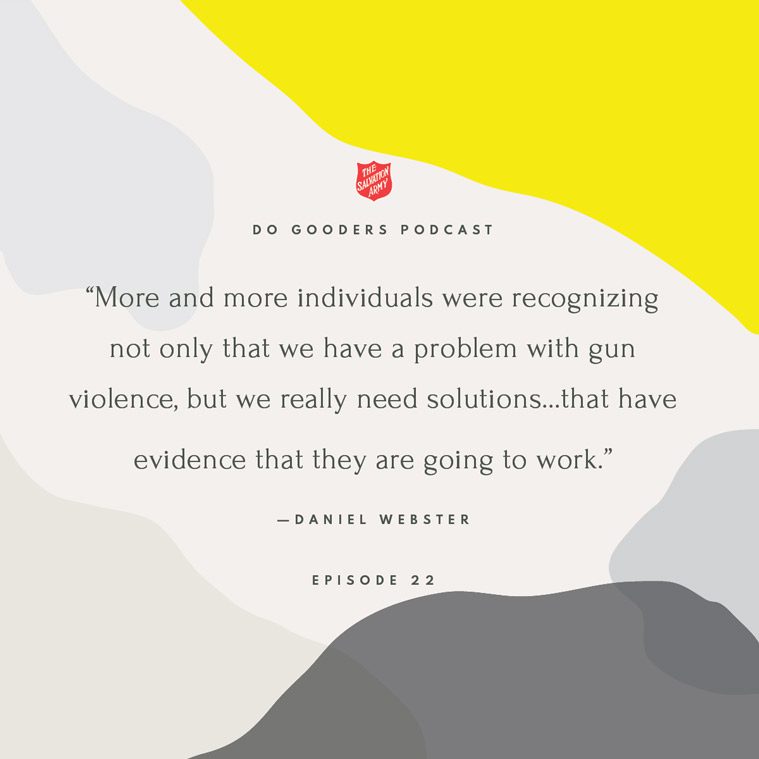 Good words from Dr. Daniel Webster in this show:
"A very common motivator…is some person feels…the way to address that grievance is with a firearm."
"If you are in that life and if you are living in those communities…you don't like violence. It's an everyday stressor for you that you have to worry about being shot. They don't necessarily want to live that way."
"More and more individuals were recognizing not only that we have a problem with gun violence, but we really need solutions…that have evidence that they are going to work."
"We need to spend our time and energy on things that will actually result in fewer people getting shot and dying." 
Additional resources:
Download this episode wherever you get your podcasts. Find show notes for this episode and more at caringmagazine.org/podcast. Connect with Dr. Daniel Webster via the Johns Hopkins Center for Gun Policy and Research. 
[button color="yellow" size="normal" alignment="none" rel="follow" openin="newwindow" url="https://podcasts.apple.com/us/podcast/the-do-gooders-podcast/id1462063355″]SUBSCRIBE AND LEAVE A REVIEW[/button]