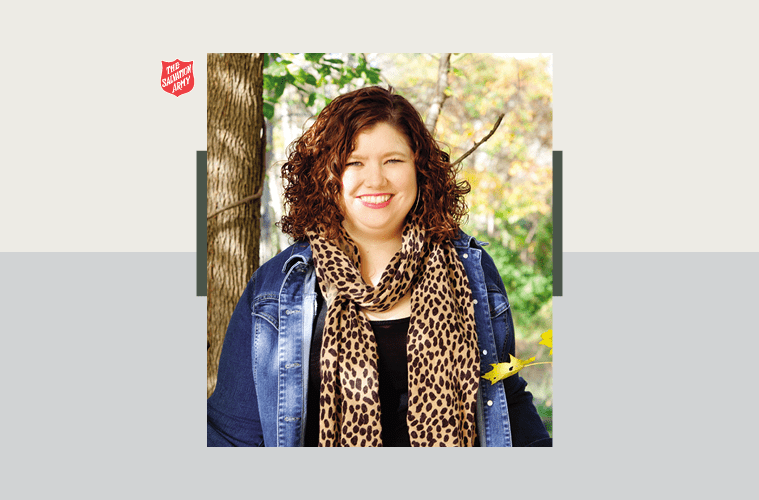 20: How to fill a political conversation with grace with Beth Silvers
It's not polite to talk politics. 
I'm sure you've heard the sentiment. Especially in any kind of mixed crowd where people might disagree on the issue at hand. 
We live, worship and work in diverse communities, but with politics becoming so tribal in nature, many of us simply avoid the subject. And that does a disservice to us all. 
Yet we can get comfortable with being uncomfortable and do it in a grace-filled way, according to Beth Silvers, co-author of "I Think You're Wrong (But I'm Listening): A Guide to Grace-Filled Political Conversations." 
She and Sarah Stewart Holland also co-host the Pantsuit Politics podcast. As working moms from opposite ends of the political spectrum, they regularly sit down to talk politics together. 
Beth, a conservative life and business coach, spent 11 years as an attorney and then an HR executive before opening her own business. Named one of Cincinnati's "40 under 40" business leaders and as one of Ohio's Most Powerful and Influential Women, Beth regularly speaks to organizations about hard conversations. 
She asks us to hear each other's thoughts, to test our own beliefs against each other's philosophies and to better appreciate our own core beliefs by having to articulate and challenge those beliefs. 
As Beth says, politics is all about how we live in community with each other. And if we engage in conversation with a goal not to persuade but to be open to personal growth, we're all better off. 
Show highlights include:
Shared love of conversation: Sorority sisters turned moms at different ends of the political spectrum.

People are pushed to pick a party and develop a mentality of "us vs. them" due to information overload.

Validated righteousness: Learn life and conflict-resolution skills to talk politics, but not debate on them.

Beth's book features 10 principles to generate grace-filled political conversations and personal growth.

Classification or categorization is survival instinct that can do unexcusable harm to yourself and others.

Start with you and turn your eyes outward: Look at your capacity to commit to communication process.

You can't meaningfully discuss politics without clarifying your values and incorporating your faith.

Top tip for a political conversation: Listen to and look at the value of those those around you.
Good words from Beth Silvers in this show:
"The explosion of access to information, which should be democratizing…has pushed us even more into teams." 
"We are harmed by our unwillingness to talk politics on many levels." 
"Compromise is not always available in politics or in life, and we still need to be able to work together." 
"Your goal isn't to persuade. It's to learn and grow and connect more." 
Additional resources:
Listen and subscribe to the Do Gooders Podcast now.