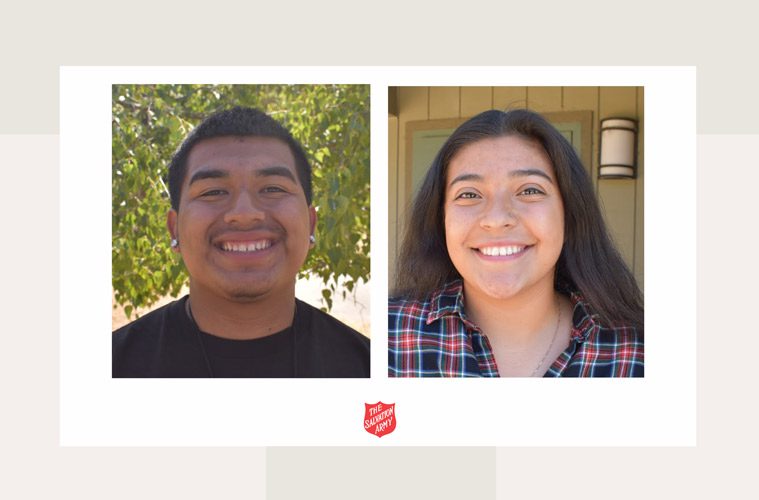 15: What it's like to work at a Salvation Army summer camp
Did you know: The Salvation Army is a big supporter of fun with 44 summer or day camps in the United States devoted to children? Last year, more than 260,000 kids attended camp with The Salvation Army.
The Salvation Army's Summer Residential Camping Program at Camp Redwood Glen near Santa Cruz, California, encourages at-risk and under-privileged kids to learn new skills and self-reliance through swimming, archery, hiking, and other fun activities.
And it's more than a picturesque vacation. Campers learn new skills and self-reliance. Each week of camp helps kids explore the natural world and grow in knowledge of who God is and who he created them to be.
It's also a time of growth for the camp staff, those age 16 and up who are hired for the summer to fill positions from dish room crew to lifeguard, naturalist or cabin leader.
In this episode, two Camp Redwood Glen campers turned cabin leaders—Abel Sanchez and Jezabel Aparicio—talk about what it's like to work at summer camp.

Show highlights include:
Cabin leader role: Bring kids closer to God, and encourage them to express their feelings about faith and spirituality.

What do Abel and Jezabel love about camp? Comfort, community and conversations.

Day-in-the-life of a cabin leader: Be a role model, clean up after yourself, pledge and pray, adventures and activities, try new things, share stories and sing songs around the campfire.

What was it like being a camper? You're never too young to learn about God.

Most memorable campers: Those who grow spiritually and socially.

What impact has camp made on Abel and Jezabel's lives? Follow God's way to discover a sense of meaning, belonging, family and love.

Why do Abel and Jezebel love The Salvation Army? It's always been there for them by offering opportunities to learn about God and help others.

Good words from Abel Sanchez and Jezabel Aparicio in this show:
"It's a great experience to have some fun with the kids and to learn more about God's Word." – Abel Sanchez
"It's a great thing for the kids to know that there's people out there that love them." – Abel Sanchez
"Since I was a little kid, [The Salvation Army] has always been there for me. They are the ones who brought me out from the streets." – Abel Sanchez
"Everyone's so friendly and loving and welcoming. It's such an easy environment to get used to." – Jezabel Aparicio
"I loved my cabin leaders. They were all so fun and crazy and loud. When I was ever going through anything, they were there for me." – Jezabel Aparicio
"You can find different ways to learn about God, not just in a church setting. You could be outside in nature." – Jezabel Aparicio
Additional resources:
Download this episode wherever you get your podcasts. Connect with The Salvation Army Camp Redwood Glen.
[button color="yellow" size="normal" alignment="none" rel="follow" openin="newwindow" url="https://podcasts.apple.com/us/podcast/the-do-gooders-podcast/id1462063355″]SUBSCRIBE AND LEAVE A REVIEW[/button]