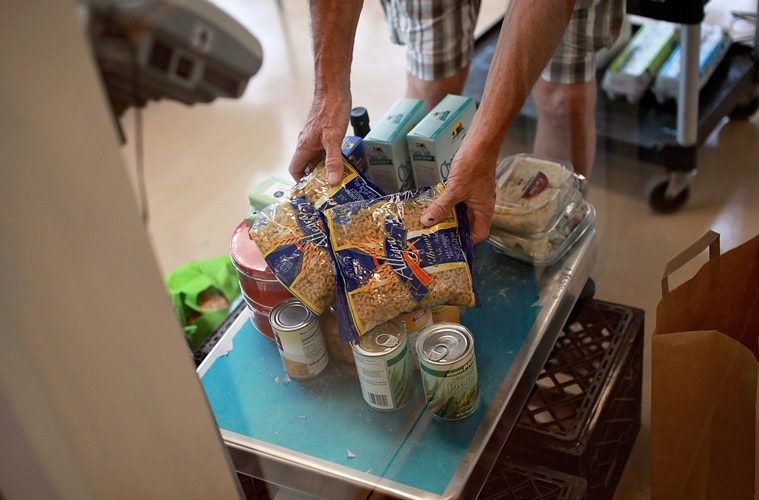 Why I love working in social services
I believe one of the most rewarding and interesting career fields is social work—the opportunity to understand people, and help them, every single day. Helping others is a fundamental part of humanity. Life can be difficult—we all know this—and if each of us helps others, we'll be doing our part in making life a bit more enjoyable for everyone.
My work as a social worker is about helping others adjust, adapt and accept. It's challenged me in ways I never expected, touched my heart in profound ways and allowed me to build deep connections with so many people that I otherwise wouldn't have the honor of knowing. 
At some point in each of our lives, we will be faced with something that should not have happened or was not part of the plan. Events change us. We become new people. What if the event is so horrible that we do not want to take it in? If we refuse, we suffer. The resolution of life events has everything to do with the quality of life after the event. Many of my clients can't adjust without help.
I love being a social service worker because it's an honor to help people achieve success in their lives. For every child, adult and family we help as social workers, we transform communities where clients can grow and thrive, creating healthier foundations for future generations. I love that. I am grateful to have the opportunity to help others on their healing journey.
A career in social work is a gift. I am grateful for the opportunity to be part of a profession that reaches out to our most vulnerable populations and strives to make a difference in so many lives.
For over 135 years, The Salvation Army has been feeding women, children and men who are hungry, and housing families in crisis. Food and shelter are core components of our services, and something we believe to be basic human rights. Many of the residents of our community we serve live on little to no income.
I want to have a positive impact on someone who needs help, and I want to be the one who give them that help. Here in The Salvation Army, we help individuals and families by providing them with case management services and helping them become self-sufficient and productive members of society. At the Glendale (California) Corps where I work, we meet many needs through our food pantry.
At our food pantry, we believe everyone deserves access to fresh, healthy foods. Our goal is to help meet peoples' basic needs with love and kindness. Pantry recipients often tell us they are trying to eat better but could not afford fresh food in their regular budget. Now they tell us what a blessing it has been to be able to feed their families so many fresh fruits and vegetables.
In addition to having the pantry provide nutritious food, it is almost entirely run by volunteers. People seem to genuinely want to help, and have a sense that what they are doing is mutually beneficial. There is more going on than simply handing out food in our food pantry. There is a kind of a push back against all the impersonal treatment and brokenness found in many of these situations. People are extending humanity to each other. They wordlessly come together, despite language barriers, and do this thing together week after week. It's kind of astonishing.
Every day I meet lots of people who come to the food pantry. Each person has their own stories. One of our clients, Nancy, came with her 8-year-old daughter to the food pantry. Nancy's daughter handed me her report card, and she told me,
"My grades are now better because I get breakfast every morning from the food pantry," and it broke my heart. She gave me her artwork she made at school to say "thank you."
Lynda and her two daughters donated protein and produce last month. This was the second time in three months Lynda came to a pantry. The first time she came to receive food after she found herself unemployed and out of food. With nowhere to go, she came to The Salvation Army food pantry for help.
In the months following her first visit, she managed to get back on her feet. Because of the kind service she received, she felt she needed to give back. "A few months ago, I had nothing, but now that I have a little extra, I want to give back," she said.
Lynda first came to The Salvation Army when she was a child after her family suffered a tragedy. They had a house fire and lost everything. Her mother passed away from burns a couple of months later. The Salvation Army gave them hope during a really difficult time, and it's been important for her to be able to give back to The Salvation Army because it has given her so much.
When working together, donating, volunteering and feeding others, we are creating a better tomorrow for our neighbors in need.
---
Do Good:
Visit

westernusa.salvationarmy.org

to find The Salvation Army nearest you. 

Give to support

the fight for good in your community.

In North America, 1 in 8 Americans don't know where their next meal will come from. The Salvation Army serves more than 56 million meals across the nation each year. Find out more in our guide to

The State of Hunger in America

and what you can do to help.