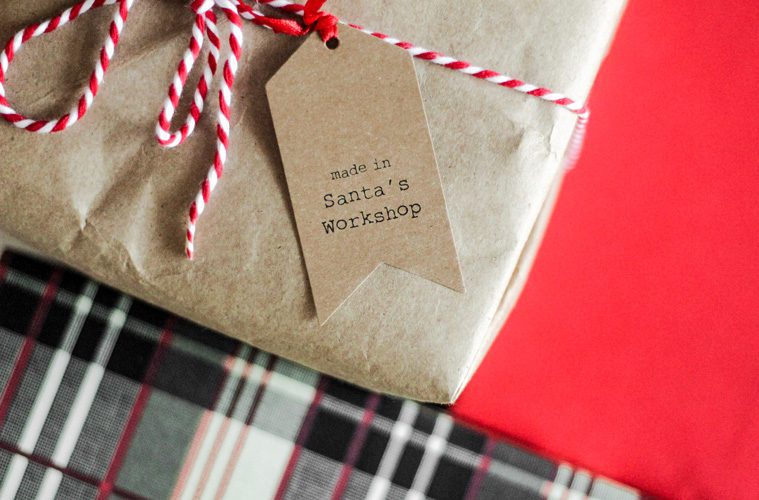 Ways to gift consciously this holiday season
In the season of gifting, it's tempting to visit online shops and stores for the cheapest deals on Christmas gifts and stocking stuffers. While we all love a good deal, it's important to remember Christmas is also a season that comes with the opportunity to gift sustainably. Sustainable giving makes us more conscious of how we are affecting our planet, as well as those who manufacture the gifts we give.
Thrift and secondhand shops are full of unique, often sentimental treasures that not only have markdowns on the price tags, but also on their carbon footprint. Instead of the boxes and packing material waste along with the emissions involved in transporting goods purchased online,  consider sifting through local shops for hidden gems, farmer's markets for ingredients to gift baked goods, flea markets that sell vintage products or any Salvation Army Family Store for a range of possibilities.  
Download Good on You, an app that rates brands by their ethical standing, that considers issues around people, the planet and animals. In addition to ethical ratings, the app also provides news and offers revolving around sustainability topics, up-and-coming companies and more.
Consider already-prepared, beautifully curated gift boxes like this Follow Your Dreams gift box by Ames and Oats that includes artisan gifts, like quality chocolate, a coffeehouse mug and a keepsake candle, among other products, with 10 percent of the proceeds going to GlobalGiving, a global organization with a purpose to impact localized communities.
Consider monthly beauty boxes from Petit Vour, a brand and box that is cruelty-free, non-toxic and plant-based. Both of these companies aim at curating packages that are more than just pretty—they are meaningful and personalized with the underlying purpose of preventing greater waste.
While making ethically conscious choices can be more expensive, the wellbeing of our people and planet is important. Whether you are full-on committed to sustainability or just beginning to make conscious steps toward it, you are doing good.