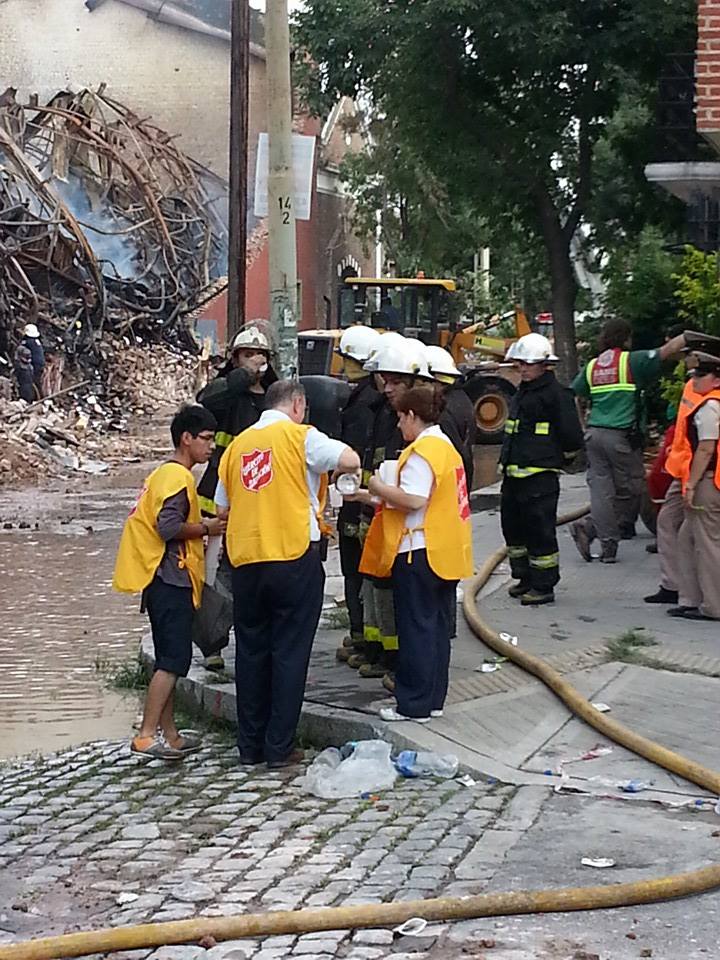 Tragedy strikes in Argentina
Nine first responders are dead after trying to put out a fire at a warehouse in the Barracas district of Buenos Aires, Argentina.
According to BBC, the victims, of whom five were firefighters and two civil defense workers, were crushed after a 23-foot wall fell on them while attempting to put out the flames. At least seven others were injured.
The Salvation Army in Argentina is present amid the chaos to facilitate the job of the 10 fire crews tackling the blaze. They passed out water and energy bars, and are offering prayer to those affected.