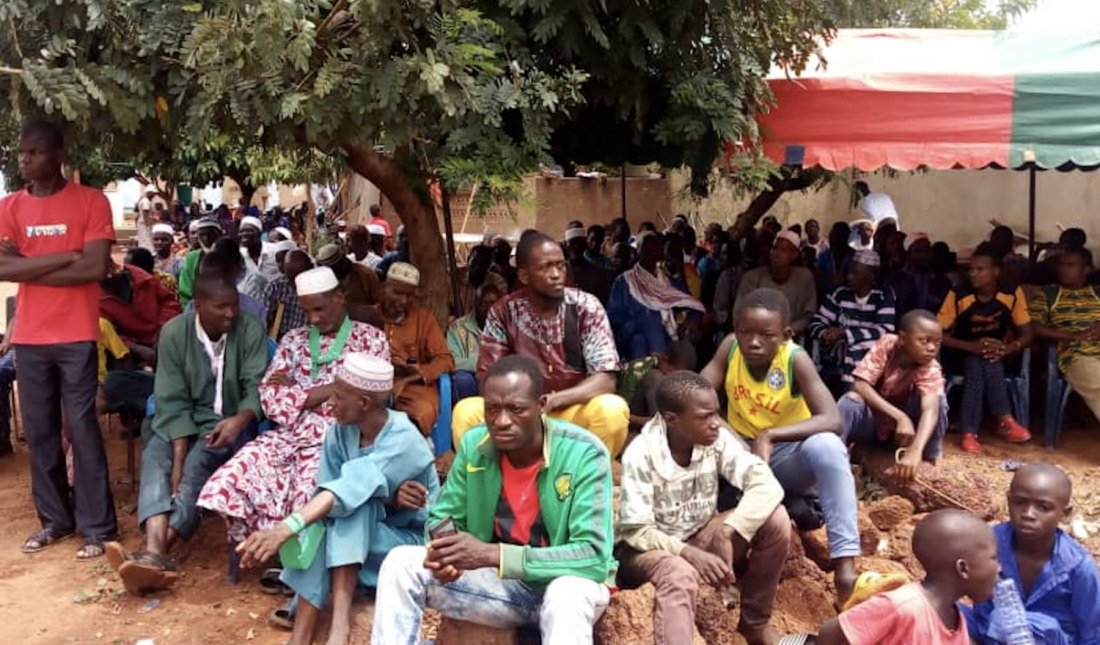 The Salvation Army provides essential help to attacked community in Burkina Faso
The Salvation Army in Burkina Faso is working alongside the government to support families displaced following a terrorist attack on the northern village of Solhan. At least 160 people were killed in what President Roch Kabore described as a "barbaric" attack. He declared three days of national mourning and wrote: "We must stand united against the forces of evil."
Attacks such as the one in Solhan have become all too common in recent years, particularly on border communities. The United Nations High Commissioner for Refugees (UNHCR) estimates that around 1.2 million people have been displaced since 2019 – an astonishing number in a country whose total population is just over 20 million.
Working with the government, The Salvation Army was made aware of urgent needs in two temporary camps near Solhan. As an initial effort, funds have been made available through International Headquarters to provide food and essential hygiene items to 2,000 families (up to 10,000 people).
Projects Officer Tim Poudiougou reports that the government is hugely grateful for The Salvation Army's assistance. It recognizes, he says, the movement's expertise in "helping suffering populations."
Options are being considered as to how The Salvation Army can provide longer-term assistance to displaced people and some of the host communities, with funding currently being sought.
Report by IHQ Communications. Photo courtesy International Headquarters.
---
Do Good:
You've probably seen the red kettles and thrift stores, and while we're rightfully well known for both…

The Salvation Army is

so much more

than red kettles and thrift stores. So who are we? What do we do? Where?

Right this way

for Salvation Army 101.

It's because of people like you that The Salvation Army can serve more than 31 million Americans in need each year. (

That's almost one person every second, every day.)

Your gift helps The Salvation Army fight for good all year in your community. It's an effort to build well-being for all of us, so together we rise. And that good starts with you.

Give to spread hope

with a donation of funds, goods or time today.

What cause best fits your personality? Take our quiz and discover where you can make the biggest impact today in the Fight for Good.