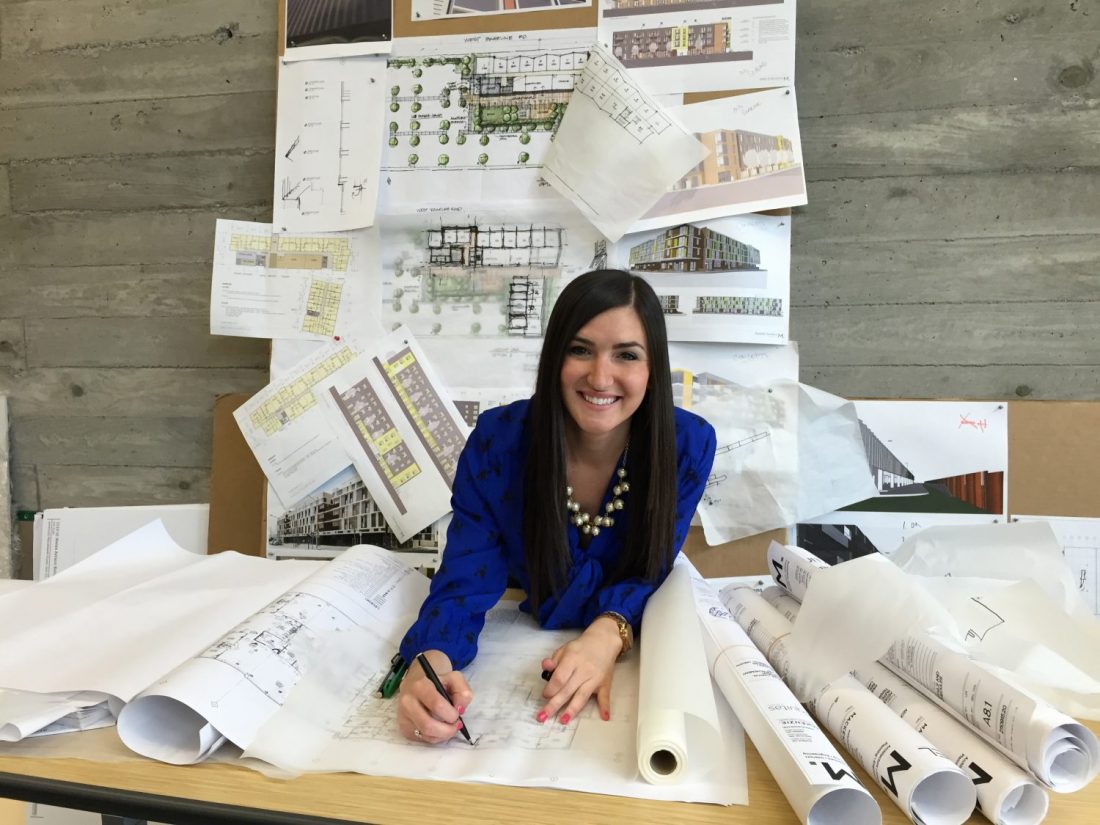 Serving with skills
In her office near the Willamette River in downtown Portland, Mackenzie Neitling spends her days reviewing design goals, attending construction meetings and drawing architectural plans.
Native to a city known for valuing individuality and outside-the-box thinking, Neitling plots tenant spaces for corporate office buildings as a designer for Mackenzie, a multi-disciplinary architecture and engineering design firm. Just as this 27-year-old graduate of the University of Oregon works to reimagine workspaces for a younger labor force, she has also taken a creative approach to involving young professionals in The Salvation Army.
Neitling gathered a group to support the Army's work through volunteerism, fundraising and outreach after doing her own research on the organization, visiting its Portland facilities and attending advisory board meetings of local community leaders who volunteer their expertise to support the organization and its projects.
She called it the Emerging Leaders Council and served as its first chairperson for two years. Neitling now remains on the council as a member and serves on the Portland Metro Advisory Board. Across the U.S., 18,919 people serve on advisory boards for The Salvation Army.
"We realized early on that our generation wasn't going to be able to do much with the fundraising component, as a lot of us are working on getting ourselves established and don't have a lot of extra cash in our pockets," she said. "But to have an opportunity for young professionals to utilize their skills, passions and the ability to gather groups together to spread the word is something that young people can offer to The Salvation Army. We can't bid a bunch of money at an auction, but we can get together, get our hands dirty and help out."
[button color="black" size="normal" alignment="none" rel="follow" openin="samewindow" url="https://bit.ly/WorkForGood"]Check out the full story here[/button]