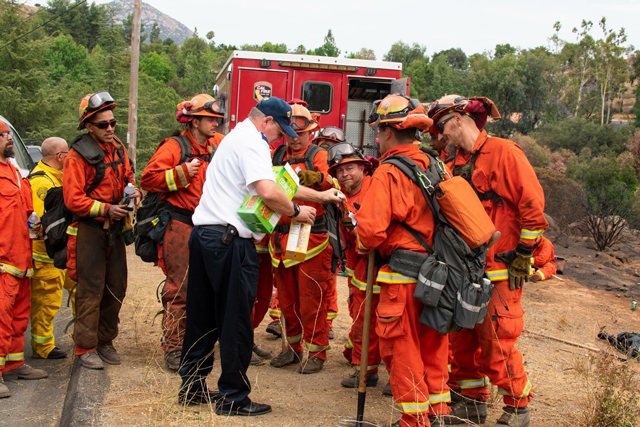 Salvation Army responds to West Fire in San Diego County
By Hillary Jackson –
After flames from the West Fire burned 505 acres in East San Diego County, The Salvation Army is helping those affected move forward in Alpine, California.
The Salvation Army is one of a number of groups participating in the Local Assistance Center, a network of organizations offering services for those affected by the fire. The LAC opened July 9, and will operate out of the Alpine Library until further notice.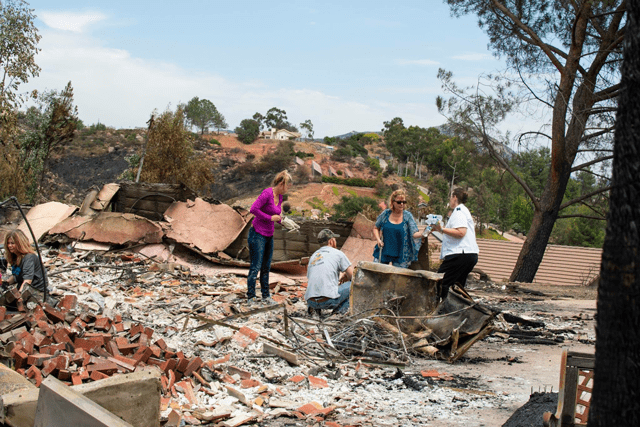 At the LAC, The Salvation Army provides Family Store vouchers, Home Depot and Walmart gift cards. In addition to helping those affected by the fire replace their belongings, The Salvation Army also provides emotional and spiritual care.
Communications Manager Rachael Fowler said people were "overwhelmed" by the gift cards they were given at the LAC. She said 38 families were helped July 9.
In addition to distributing the gift cards, The Salvation Army has been getting the names and contact information of those who have lost everything in the fire, so Army representatives can follow up with them and provide additional support.
Individuals from the El Cajon Corps drove around the Alpine area July 8, providing water and snacks to first responders and those impacted by the fires.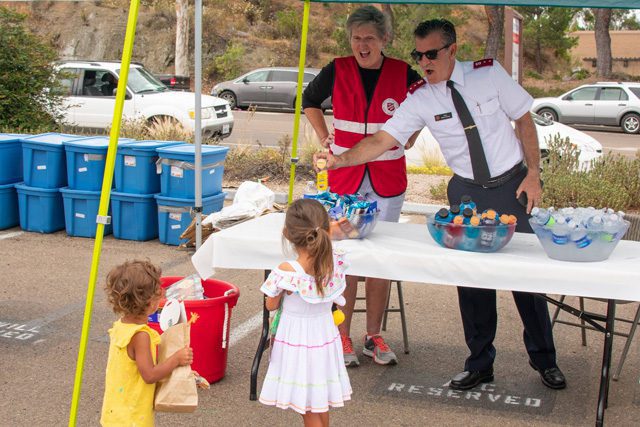 The West Fire broke out in East San Diego County on July 6, destroying 56 structures, including homes, as of July 9, according to Cal Fire.
As the fire broke out, The Salvation Army was on alert, helping meet the needs of those in the Alpine, California community at the beginning of the blaze and ramping up response as the flames raged on.
On the first day of the fire, The Salvation Army provided hydration, snacks and spiritual support throughout Alpine.
As of July 9, the West Fire had reached 92 percent containment, according to Cal Fire.
The Salvation Army is prepared to expand its service to those affected by the fire for as long as necessary.
To support The Salvation Army and their fire relief efforts, go to sandiego.salvationarmy.org or call 1-800-SAL-ARMY.