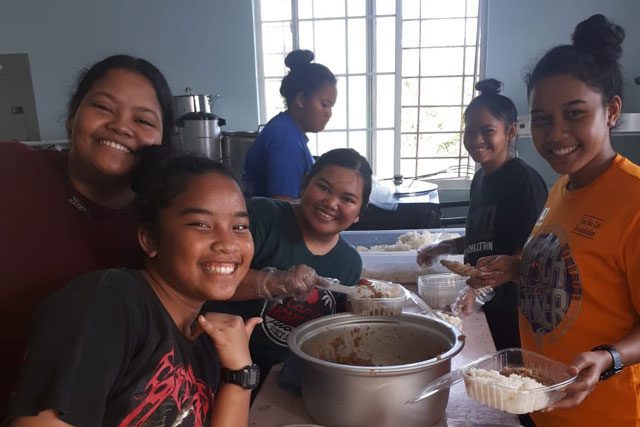 Salvation Army providing relief after Super Typhoon strikes western Pacific islands
After Super Typhoon Yutu struck in the western Pacific Ocean on Oct. 24, The Salvation Army Guam Corps resumed operations and began coordinating with businesses and individuals to bring relief to the Commonwealth of the Northern Mariana Islands, especially Tinian and Saipan, which sustained the most damage. Yutu was the strongest tropical cyclone to ever impact the Mariana Islands and the second-strongest to strike the U.S. or its territories.
"[It's] the storm which sets the scale for which future storms are compared to," said meteorologist Brandon Aydlett of the National Weather Service.
Initial needs assessments by the Guam and Saipan corps will begin as early as Monday.
"We've heard from volunteers at our Saipan Corps and they have been providing food, water and shelter to a small number of residents at their corps building since prior to Yutu's passing," said Captain Micheal Stack, Emergency Disaster Services Director for The Salvation Army Hawaiian and Pacific Islands Division. "We also will have a team traveling to Saipan from our Guam Corps as early as Monday to help make initial needs assessments, and plans for mass feedings, and additional assistance as necessary."
During emergencies, the best way the public can help is to provide monetary donations, which allows the delivery of the exact relief supplies a community needs including the ability to purchase meals and key distribution center items to support the local economy. Plus, The Salvation Army uses 100 percent of all donations designated "disaster relief" in support of disaster operations. To donate, visit hawaii.salvationarmy.org.